Get Creative With Cauliflower
April 4, 2020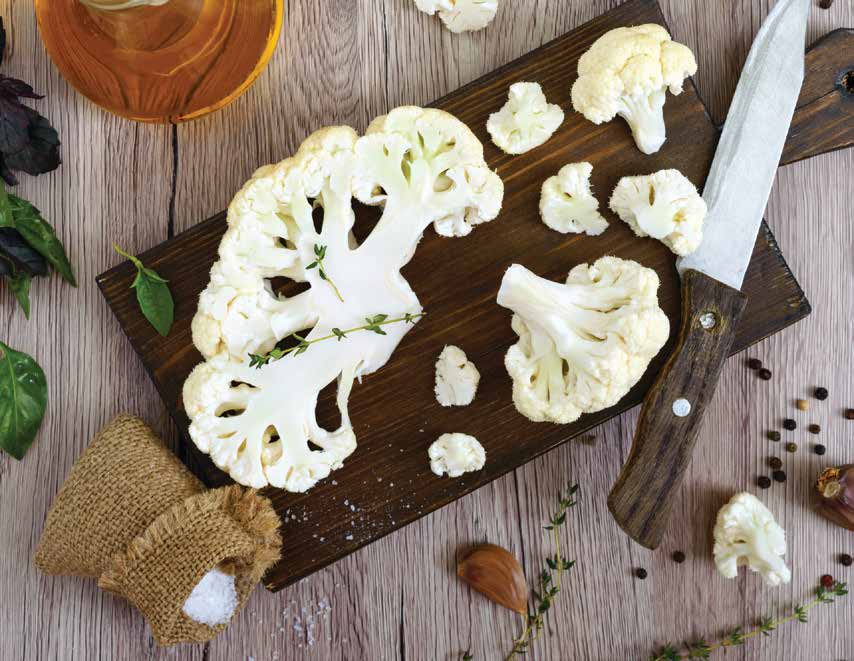 Over the past few years, cauliflower has grown from simple staple to popular superfood. Capable of transforming itself into a variety of healthy comfort foods from pizza to mashed potatoes, it also makes an affordable substitute for grains and legumes to benefit any gluten-free and/or low-carb diet. This low-calorie, nutrient-rich, cruciferous vegetable comes packed with fiber, vitamins B and C, plus plenty of healthy antioxidants to reduce inflammation and help prevent heart disease and even cancer.

Incorporate some tasty recipes into your diet to lower your daily caloric intake while increasing healthy veggies for you and your family. Some delicious cauliflower dishes include:

Pizza crust. Purchase frozen cauliflower pizza crust or pulse cauliflower in a food processor to form healthier gluten-free dough. Add your favorite toppings, sauce, and cheese to make guilt-free pizza.

Rice. Grate cauliflower then cook it to replace white or brown rice.

Mashed potatoes. Turn this simple vegetable into the ultimate comfort food. Cook cauliflower then blend it into a creamy consistency. Add butter, garlic, and other seasoning to taste.

Tortillas. Mix pulsed cauliflower with eggs to make delicious low-carb tortillas in no time.

Hummus. Replace the garbanzo beans in hummus with cauliflower for a twist on this popular dip.

Mac and cheese. Combine cooked cauliflower with milk, cheese, and spices to make a mouthwatering "mac" and cheese.

It's easy to find cauliflower substitutions at the grocery store in the frozen-food aisle. You can also pick up a head and start experimenting on your own. People with hypothyroid issues should limit their consumption of cruciferous vegetables, such as cauliflower and broccoli, although cooking reduces the unwanted goitrogenic effects. Otherwise, the creative culinary possibilities are endless.