Food is Family at Brent's Deli
November 8, 2019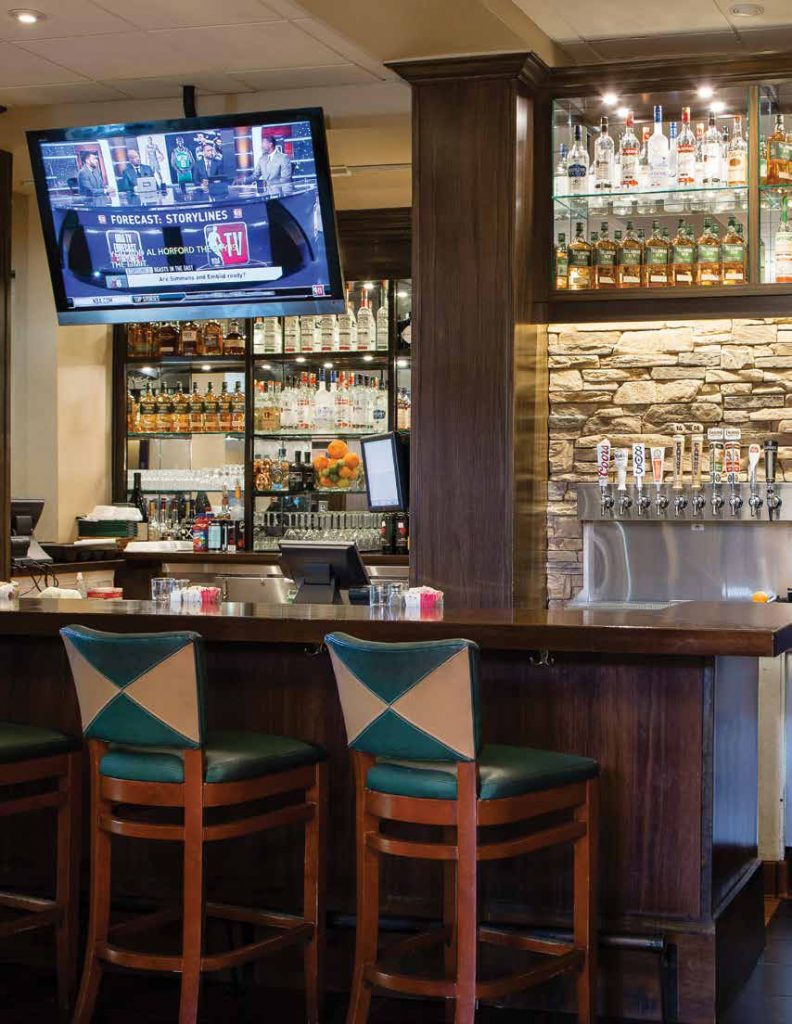 Nearly everyone senses the connection between food and many of their earliest family memories. The folks behind Brent's Deli, a family favorite for more than 50 years, understand this completely.

When Ron Peskin purchased Brent's Deli in 1969, little did he know that he; his wife, Patricia; and his children, Brent and Carie, would all end up running one of the most popular delis in the San Fernando Valley. The Northridge deli they purchased already held a name near and dear to them: Brent's. That was the first sign that this enterprise was destined for success. Their nearly instant popularity further cemented their fate.

Years later, Ron hired a young delivery driver named Marc Hernandez, who eventually fell in love with Carie, Ron's daughter, while working with her at Brent's. The couple wed in 2001. Ron's son Brent met his wife, Dori, here as well. It continues to be a real family affair as Dori and Brent's daughters, Taylor and Jordan, now manage both the Northridge and newer Westlake Village location, which opened in 2006.

It is said, "Everything old is new again." This especially holds true for Brent's. They recently completely refurnished and remodeled the bar, refinished the bar top and created a new private room using a slider. They've also enlarged their booths for more comfortable seating and eating.

Happy hour also just got a little happier. The staff spent several months testing out different recipes, eventually coming up with a delicious new happy hour appetizer menu that includes burgers, tacos, and sliders. Unique flavor combinations, such as Ortega Brisket Quesadillas and Corned Beef Reuben Rolls, offer a perfect way to wake up your taste buds after a long day during the lively cocktail hour.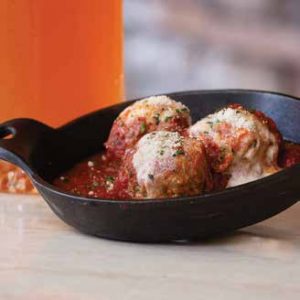 They also added Boozy Breakfast to the mix. Drink specials include the Mimosa Flight, a chilled bottle of Freixenet served with fresh-squeezed grapefruit, orange, and cranberry juices. Go even bolder with a perfectly seasoned Michelada, a Mexican beer with lime juice and piquant spices, or custom Bloody Mary, made from the restaurant's own homemade mix. You'll want to dance a jig after sipping the traditional Irish coffee served with Tullamore Dew Whiskey and sugar cubes and topped with frothy whipped cream.

There's no time like the holidays for combining love of food and family. Create new family memories and celebrate time-honored traditions with a special holidayvdeli platter. Try such Hannukah specialties as potato latkes or tender, sliced beef brisket. Brent's also offers fresh sufganiyots, jelly doughnuts eaten in Israel and throughout the world in celebration of Hannukah. The traditional braided challahs go quickly so be sure to order them in advance. Those celebrating Christmas with family and friends can enjoy the convenience of meat and sandwich platters. Or ring in the New Year with delicious smoked fish trays, ideal for any holiday brunch. You can dine in or cater your upcoming party for perfectly delightful, stress-free gatherings.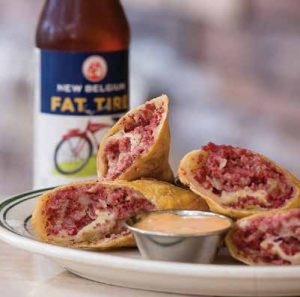 Brent's serves tradition with a smile. The hand-sliced smoked nova salmon and whitefish are bound to bring up memories of family brunches past. And surely you can cure anything with their homemade matzo ball soup. The old time chocolate egg cream, noodle kugel, New York cheesecake, and creamy cheese blintzes will make your tummy grin. The wrap trays, overflowing with such tasty selections as turkey club, chicken Caesar, veggie, and other delectable combinations will help keep hearts healthy. Or go overboard with an additional two-pound serving of their juicy New York style black pastrami. Heat it up at home and enjoy the great taste of Brent's pastrami right in your own kitchen.

Whether you go traditional or surprise your taste buds with some newer menu items, Brent's Deli helps make delicious family memories for the holidays and every other day of the year.
19565 Parthenia St.
Northridge
818.886.5679