Crossroads Kitchen Calabasas: An Intimate Dining Experience
September 8, 2023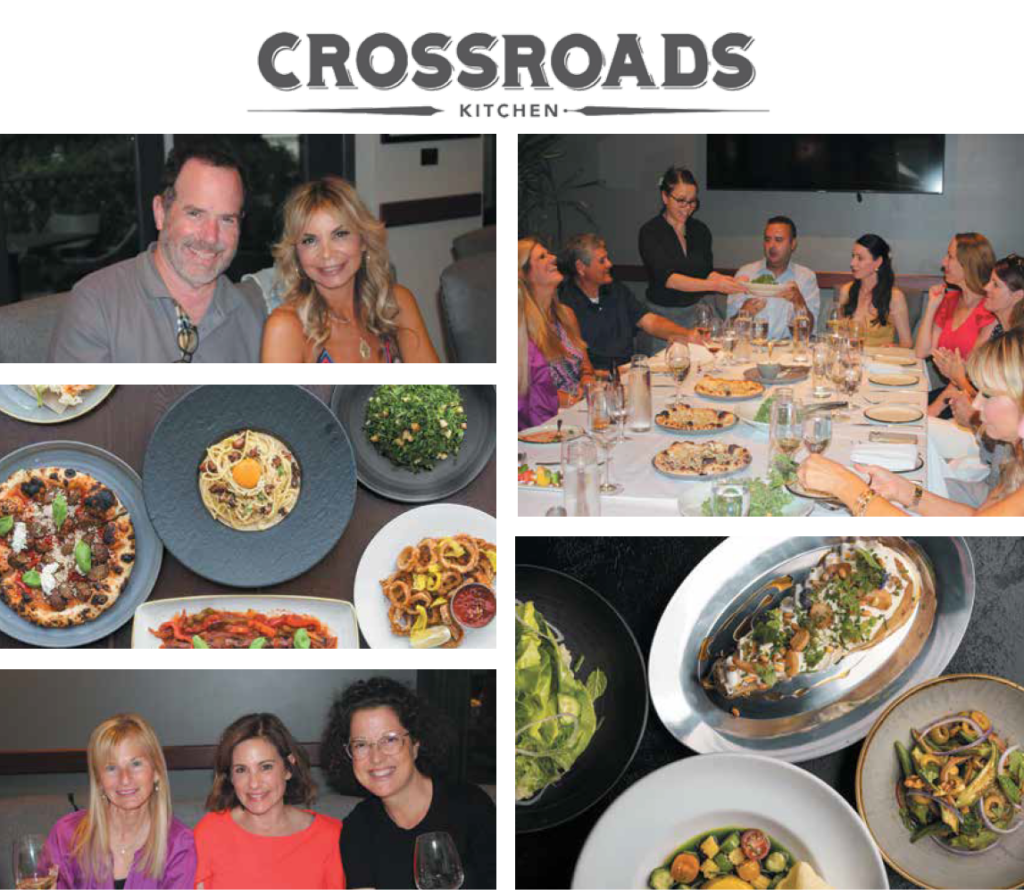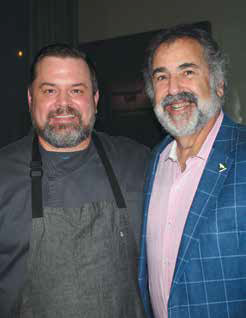 "Amazing," "delicious," "fantastic"—these are just a few of the many accolades that guests expressed during an intimate dining experience at Crossroads Kitchen in The Commons at Calabasas hosted by Caruso and Calabasas Style Magazine. Crossroads Kitchen, L.A.'s beloved plant-based fine-dining eatery, delighted local guests and business owners with a four-course dining experience on Monday, July 31, in the private dining room that features switch glass for complete privacy and stunning chandeliers and comfortably seats up to 20 people. To start, guests were served a tantalizing first course of watermelon salad and stuffed zucchini blossoms with almond ricotta cheese and marinara sauce. The second course consisted of kale Caeser salads and wood-fired Truffle Bianca Pizzas served family style. Three delectable dishes rounded out the main course: Fork and Knife Baba Ganoush, grilled zucchini with salsa verde, and Campanelle Bolognese with Impossible meat. To finish, guests indulged in a decadent desert course—a mini brownie sundae including ice cream, fudge sauce, coconut whip, and brandied cherries. Wine, beer, and alcohol-free beverage options, like the restaurant's infamous Healthade Pomegranate Kombucha, flowed throughout the evening.
Local residents were thrilled that Tal Ronnen—plant-based culinary pioneer and author of the NYT bestselling cookbook The Conscious Cook—was opening his third Crossroads Kitchen location at The Commons at Calabasas. Chef Tal became known nationwide as the chef who prepared the meals for Oprah Winfrey's 21-day cleanse. A graduate of the Natural Gourmet Institute, Tal conducts master vegetarian workshops for students and staff at Le Cordon Bleu campuses nationwide. He opened his first Crossroads at the corner of Melrose and Sweetzer in Los Angeles in 2013. In May of 2022, Crossroads' second location in Las Vegas opened its doors shortly before the opening of the Calabasas location in October 2022. "Crossroads is not what people picture when they think of a vegan restaurant," says Chef Tal. "Our patrons love the fact that we offer an upscale dining experience where vegans, meat eaters, and flexitarians can enjoy our creative plant-based takes on an array of Mediterranean-inspired dishes."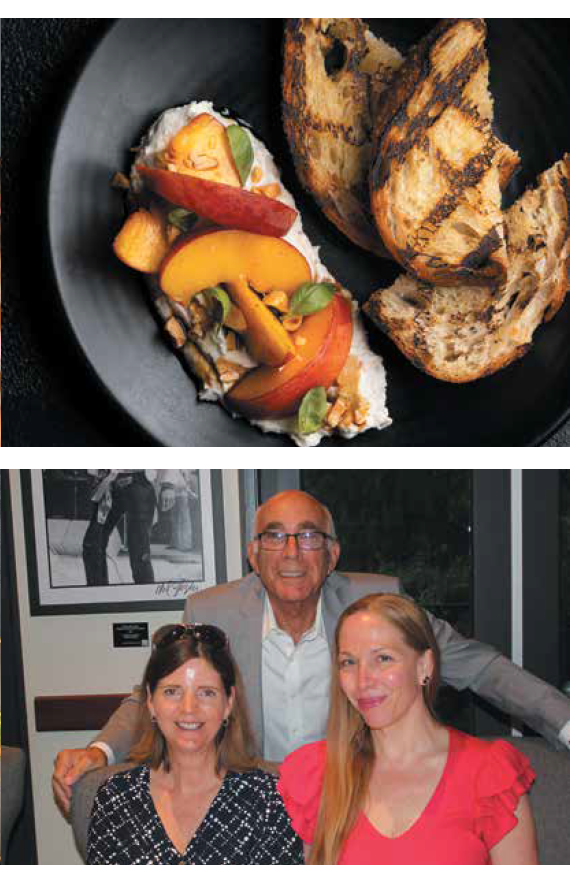 With upscale décor and lighting, Crossroads Kitchen is the first plant-based restaurant in Calabasas to have a full bar with an inspired cocktail program. There are no obvious vegan cues, and most guests don't even make the connection that the menu is plant-based. Instead, patrons just know that the restaurant is comfortable and the food is satisfying and delicious. Tal explains that "Crossroads is defined not by what's missing, but by what it is—an intersection where vegans, flexitarians, omnivores, and meat eaters can cross paths to share a delicious meal and a good time. We believe great food should be enjoyed by everyone!"
Corporate Executive Chef Paul Zlatos, a graduate of the Scottsdale Culinary Institute, prepared the menu for the guests of Calabasas Style Magazine's intimate dining experience. He was on hand to welcome attendees and shared insight on Crossroads' seasonally rotating menu that sources ingredients at their peak and signature dishes that remain staples on the menu year-round.
Crossroads Kitchen in Calabasas is open for lunch Monday through Friday from 11:00 a.m. to 4:00 p.m., for brunch on Saturday and Sunday from 10:00 a.m. to 4:00 p.m., and for dinner Sunday through Thursday from 4:00 p.m. to 9:00 p.m. and Friday and Saturday from 4:00 p.m. to 10:00 p.m. Enjoy the happy hour menu in the stylish, comfortable bar Monday through Friday from 3:00 p.m. to 5:30 p.m. For more information, visit crossroadskitchen.com.
Crossroads Kitchen
4776 Commons Way
Calabasas
747.230.4210
crossroadscalabasas.com
​