5 Tips to Help Wealthy Children Become Financially Healthy Adults
September 19, 2018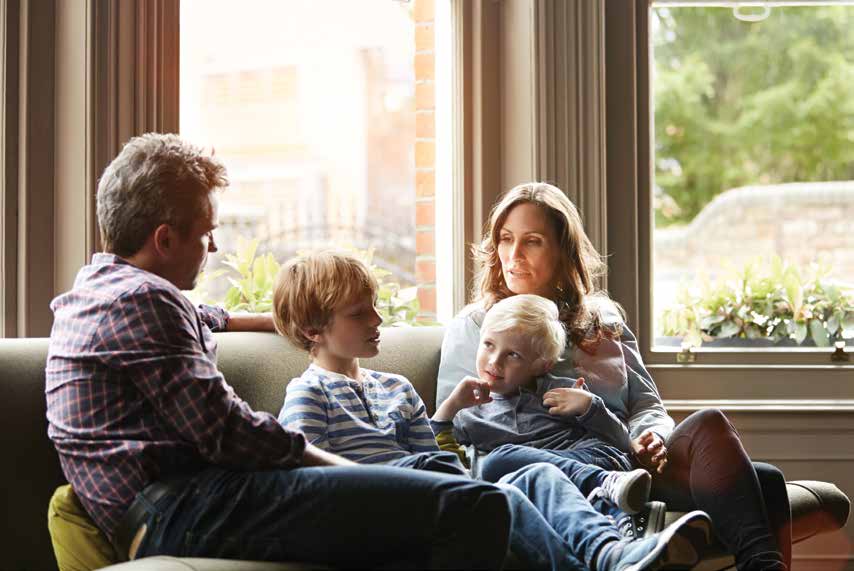 While it's true that family wealth can make life easier, it poses its own set of challenges when it comes to raising children. Like all parents, the affluent want their offspring to grow up to be self-sufficient, responsible, and driven. Many fear, though, that their wealth will do the exact opposite, causing potential negative effects, including entitlement and a lack of motivation and accountability.
But a negative outcome isn't inevitable. By having frank conversations, being clear about your own values, and allowing space for children to make mistakes, you can raise independent, resilient children—and form stronger relationships along the way.
Here are five tips to help prepare your children to take responsibility for their own financial futures:
1.Break the silence
The first crucial step in raising money-wise children is sometimes the hardest: talking to your children about money. Many affluent parents avoid such conversations, fearing that if they are open about their financial circumstances, their children won't be motivated to succeed on their own terms.
But keeping younger generations in the dark comes at a price. Children may make incorrect assumptions about family wealth—even assuming that funds are infinite. In short, shying away from conversations about money can result in some of the same problems as avoiding talking about the birds and the bees.
2. Define your values, goals, and expectations
The best conversations about money don't stop with dollars and cents; they engage deeper subjects, too. Parents can use discussions about family finances as an opportunity to share their own values, while allowing children to reveal their own hopes and fears for the future.
For these conversations to go as well as possible, you might need to do a bit of homework in advance by defining your values, goals, and expectations around money. This will help you be more clear and confident in the conversations you have with family members.
3. Set the tone for an open, respectful conversation
One way to set the right tone is to think of money talks as conversations rather than lectures. You might share your own money story with your children, focusing not just on your successes but also on your failures.
Opening up about the choices you've made and how you've arrived where you are today can help your children understand you better—and also provide guidance as they begin to write their own financial narratives.
4. Learn to embrace boundaries, limits, and failure
Many parents facing the task of raising money-wise children did not come from wealthy backgrounds themselves; even those who did have likely faced challenges and setbacks along the way.
It can be tempting to want to protect your children from having to endure the same struggles you went through. However, encouraging an attitude of self-reliance—rather than entitlement or dependence—means allowing children to make mistakes along the way.
5. Prepare for a lifetime of conversations
Raising money-wise children who treat the family finances with respect isn't something that happens through a one-and-done conversation. Instead, it's a process that deepens and evolves over time.
By opening up about your own money story; framing your decisions in terms of values and goals, not fears and anxieties; and learning to embrace failure, you can help your children sidestep many of the potential negative effects of growing up with wealth.
The Bottom Line
Whatever unexpected events life might throw at you, it's important that you're surrounded by a team of experts to help you protect the wealth that you've worked so hard to attain. The right team will help you create a plan so that you can enjoy the present knowing that whatever comes your way, your financial future will be protected.
Whether you're the steward of family assets or want to protect the wealth you've worked so hard to build, The Private Bank can help. To learn more, please contact Dan Nguyen, Private Banker, at 818.437.6572 or dan.nguyen@unionbank.com.
Wealth planning strategies have legal, tax, accounting, and other implications. Prior to implementing any wealth-planning strategy, clients should consult their legal, tax, accounting, and other advisers.
How to have effective family meetings
While informal chats may suffice for many financial topics, if you're particularly anxious about discussing money, you may want to consider a more formal structure:
Enlist an independent third party. A professional such as a financial advisor, accountant, or even a therapist can help guide a conversation and diffuse conflict.
Create an agenda. Start by consulting all participants in advance to ask what topics they feel are most important. Then, ask yourself what the ideal outcome of the meeting would be and adjust the agenda to reflect that.
Make sure everyone gets a say. For everyone to buy into the family meeting, they need to feel that their voices are heard. Create a system or structure that ensures that no one is left out of the conversation.
Don't forget about fun. Spending too much time sitting around a table talking makes people shut down or start to tune each other out. To keep energy levels up, try including brief breaks, like playing a trivia game or taking a walk together.
Keep a long-term perspective. Remember that one meeting isn't enough to make every decision or solve every conflict. Consider planning regular meetings every quarter to make sure everyone is still on the same page.
by Dan Nguyen, Private Banker
The Private Bank at Union Bank