Rancho Valencia Resort
March 28, 2019
Where Ahh Meets Spa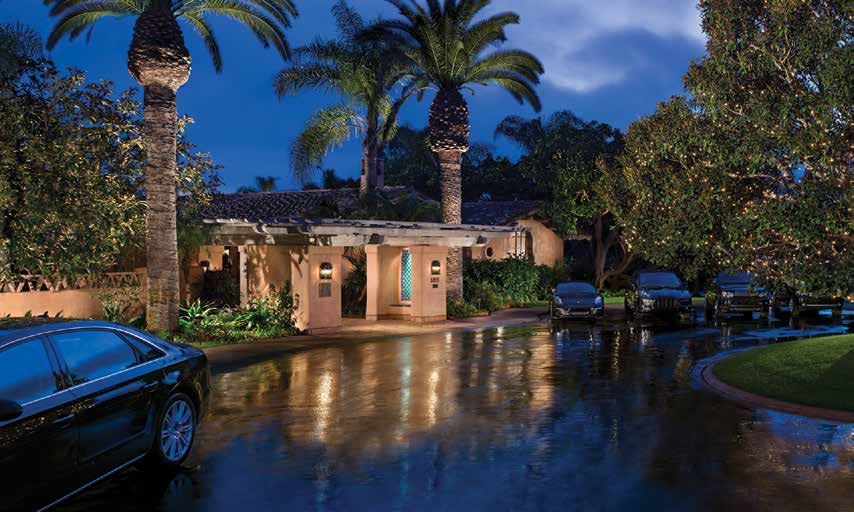 From the moment you enter the lush grounds surrounding the posh Rancho Valencia Resort and Spa, minutes from La Jolla and Del Mar, you naturally begin to unwind. Feeling worlds away from it all, you uncover the well-kept secret of this Mediterranean-inspired, allsuite, pet-friendly property boasting 45 acres of verdant gardens and olive groves northeast of San Diego.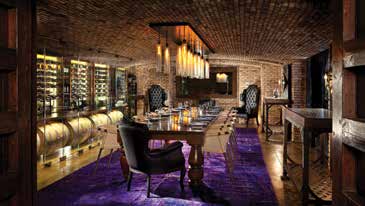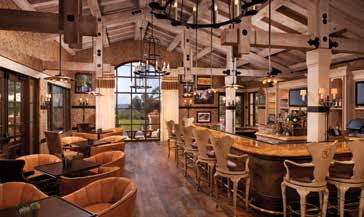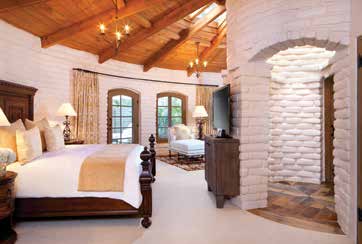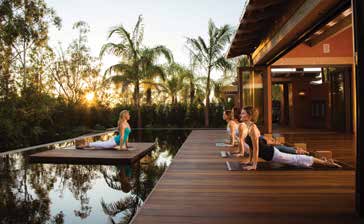 Home suite home
You may be tempted to remain in your luxurious casita, with private patio, relaxing Jacuzzi, and fresh-squeezed OJ delivered each morning with the newspaper. These large hacienda-style suites range from 900 to 1,300 square feet, with high ceilings, inclusive minibar, sunken living room, and charming, regionally inspired décor. The luxury three-bedroom villas feature an incredible 3,500 square feet of indoor and outdoor space reminiscent of traditional California haciendas with three bedrooms and three and a half marble bathrooms, a fully equipped gourmet kitchen, handpainted tiles, jetted plunge pools, private terraces, indoor and outdoor fireplaces, and opulent furnishings throughout. In case you still want more, there's The Hacienda, a magical 5,000-square-foot adobe home to help you live out your desert dreams. Those who never want to leave can even purchase a part-time residence in one of the 12 Spanish-style villas at Rancho Valencia.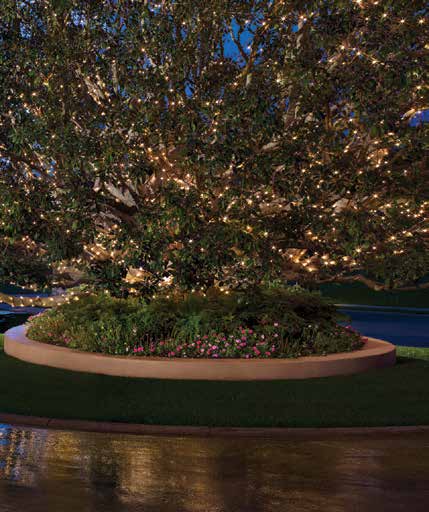 When to roam
Still, there's plenty to do outside your casita. Brush up on your game with a tennis lesson at the award-winning facilities from onsite pro Robin White, a two-time winner of the U.S. Open. Warm up first with a fitness class at the Serenity Yoga Pavilion. Afterwards, indulge body and soul with a rejuvenating spa or beauty treatment. Try a couple's massage or unique Zen-Touch™, featuring a combination shiatsu, Thai massage, acupressure, and Reiki energy work. Don't miss signature activities such as the Wander Wednesdays guided tour of the grounds, Tequila Thursdays tastings in the Pony Room, and Fitness Fridays, where you can learn foam-rolling yoga balance techniques.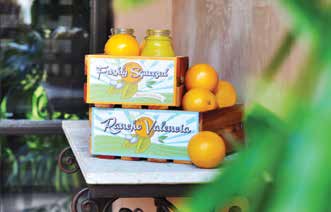 A menu for all seasons
All this exercise and pampering is bound to build up an appetite. Look no further than Rancho Valencia's onsite restaurants for fresh seasonal produce, herbs grown right on the grounds, and local Temecula honey that'll keep you buzzing with delight. Executive Chef Jarrod Moiles and Chef De Cuisine Josh Holt oversee the scrumptious Mediterranean cuisine for Veladora, the Wine Cave private dining room with outdoor terrace overlooking a eucalyptus grove, and The Pony Room, serving craft tequilas and cocktails to complement the rustic American fare.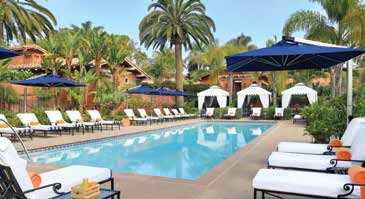 A sure bet
When you're finally ready to venture beyond the resort, how about test-driving a Porsche? Partnering with Porsche of San Diego, Rancho Valencia allows guests to try out one of their Cayennes or Boxsters. We can't think of a better way to experience nearby activities, such as hiking Torrey Pines Reserve, placing a bet at the Del Mar Racetrack, shopping on eclectic Cedros Avenue in Solana Beach, and golfing at one of the partnering courses. Or you can simply ride into the San Diego sunset in a colorful hot air balloon. You bet it doesn't get much better than this.