A Touch of Tranquility in San Diego: Rancho Bernardo Inn
May 10, 2019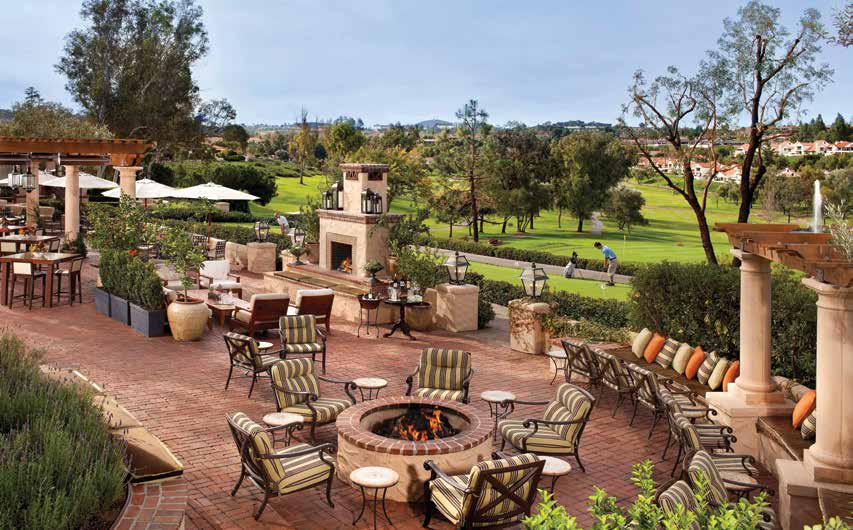 If rejuvenating spa treatments and exquisite meals made from ingredients sustainably sourced from private gardens sounds like nirvana, send body and soul to the Rancho Bernardo Inn located in northeast San Diego County. This little slice of heaven lies less than four hours by car from Calabasas and just an hour from San Diego International Airport, yet feels a world away. There's plenty to do in this lovely oasis, whether simply lounging by one of their three sparkling pools, playing a round of golf on their recently renovated 18-hole San Diego championship course, or wine tasting at the nearby Bernardo or Orfila Wineries.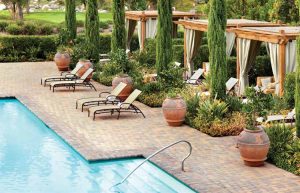 A meal for all seasons
While the menu at the signature restaurant, AVANT, varies according to the season, the impeccable service remains constant throughout the year. The dinner menu is arranged by categories, such as leaf and root, land, and sea. Offerings include superb gluten-free and vegetarian options, such as the mouthwatering truffle Yukon potato terrine and seared scallops. The chefs design their dishes with both an artist's eyes and epicurean's palate.

This is wine country so prepare to be impressed as you watch your waiter retrieve your wine bottles from the large, glass wine room. There's also a patio that opens to grand golf course views with a stacked stone fireplace to light the stage for romantic nights. If you're looking for an intimate group setting, consider the AVANT Table 65, which caters to parties of up to 12 guests in a private demonstration kitchen with direct access to the restaurant's amazing chefs. For classic Mediterranean cuisine with a delicious Southern California twist, enjoy the enchanting Veranda Fireside Lounge & Restaurant. Diners can celebrate each day with live entertainment from local musicians while sampling signature craft beers and wines by the glass.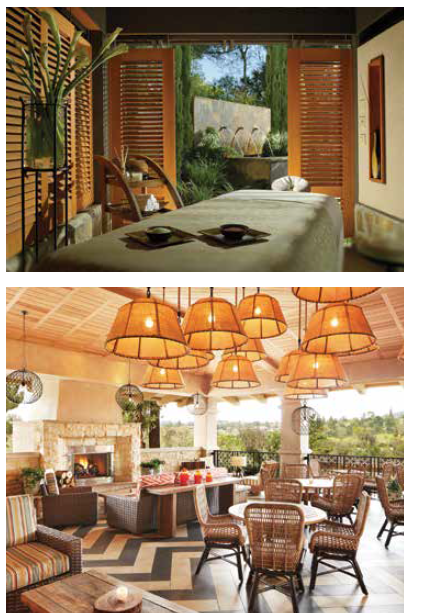 Achieve a state of bliss
The perfect antidote to soothe tired bodies after a day of golf or sightseeing is a trip to Rancho Bernardo Inn's award-winning spa. Relieve stress or improve digestion, relax, and detoxify with a sensational Floral Infusion treatment. Spa-goers can choose their own ingredients and even pick the herbs or flowers themselves from the garden for a uniquely immersive experience. Other treatments, such as an outdoor massage in a private cabana, incorporate nourishing ingredients such as honey, yogurt, avocados, and strawberries. Enjoy a sip of rosé or refreshing dip in the delightful spa pool to round out your perfect day.

Room at the Inn
There's plenty of room amid the Inn's 287 artistically appointed guest rooms. Choose from relaxing deluxe rooms to spacious guest suites, including one-bedroom estate suites with private balcony and indoor stone fireplace, vice presidential suites, and sweeping presidential suites with three full bedrooms, three and a half baths, living area, and more. Each room is tastefully designed in a pleasing neutral palate with touches of art and floral arrangements that complement the serene garden views.

Relax, reconnect, rejuvenate
Roam a few of the Inn's lush 265 acres, play a round of golf, watch the kids swim, and dine on sumptuous meals in a splendid setting. Explore a plethora of delightful options nearby, such as San Diego Zoo Safari Park, the shops at Del Mar and La Jolla, and the 700-acre Blue Sky Ecological Reserve. Or simply relax and let a little sunshine and sweet tranquility seep into your day. The choice is yours at the remarkable Rancho Bernardo Inn.