Explore Las Vegas
April 19, 2021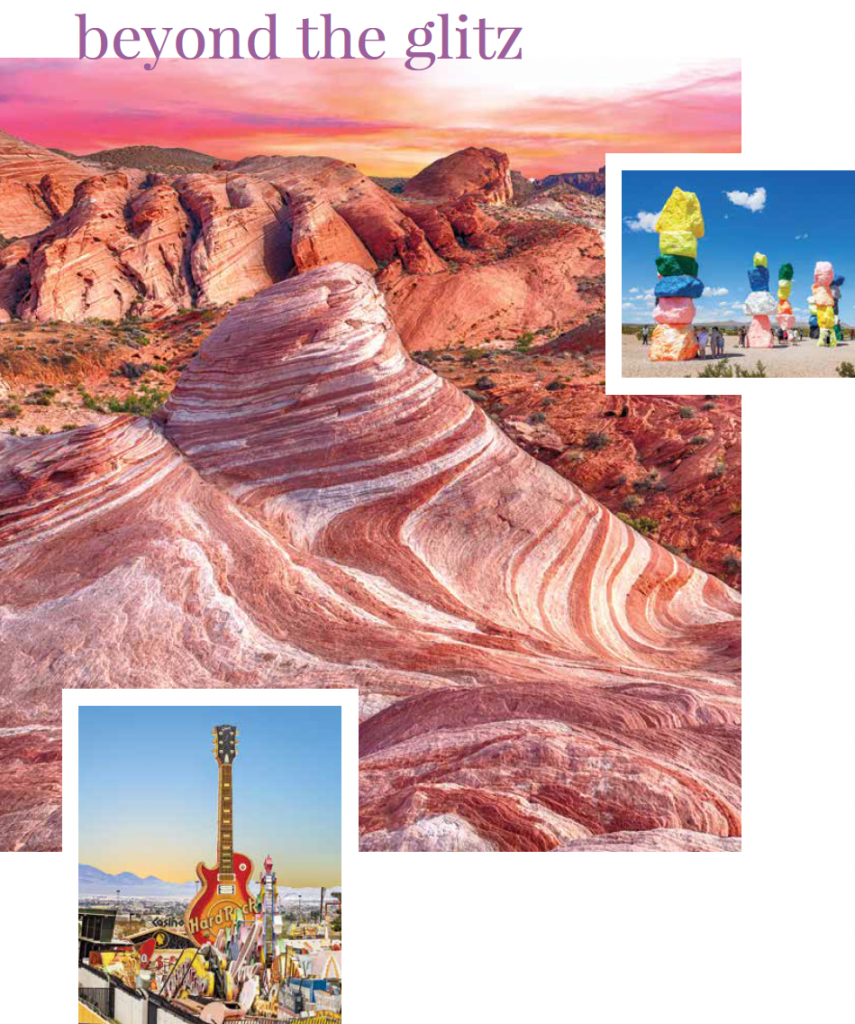 Las Vegas has long been known as an oasis of gambling and glamour. There's also another world waiting just outside the Strip within Las Vegas territory.

To start, you don't need to venture far to discover the shining land of neon. Explore Downtown Las Vegas, with its iconic neon cowboy and famed neon museum. Discover a forest of vintage signs dating back to the 1930s. Take a look at the darker side of the city in the intriguing Mob Museum as you rifle through its history of organized crime.

If you're looking for natural wonders, in less than an hour's drive west you can breathe fresh air and climb the peaks of nearly two-mile-high Mount Charleston. During winter, Lee Canyon Ski Resort opens for skiing, sledding, and snowshoeing. In the warmer months, you can hike, bike, and horseback ride to your heart's content. Head northeast to Moapa Valley to view massive red, pink, and yellow sandstone formations in Valley of Fire State Park. Or visit the Seven Magic Mountains, a large-scale art installation by renowned Swiss artist Ugo Rondinone in Jean near Interstate 15.

From the incredible man-made Hoover Dam to the natural wonders of magnificent Red Rock Canyon National Conservation Area, you'll find plenty to do beyond the glitz of Las Vegas.