Dream Where Albert Einstein Dreamt: The Willows
June 13, 2017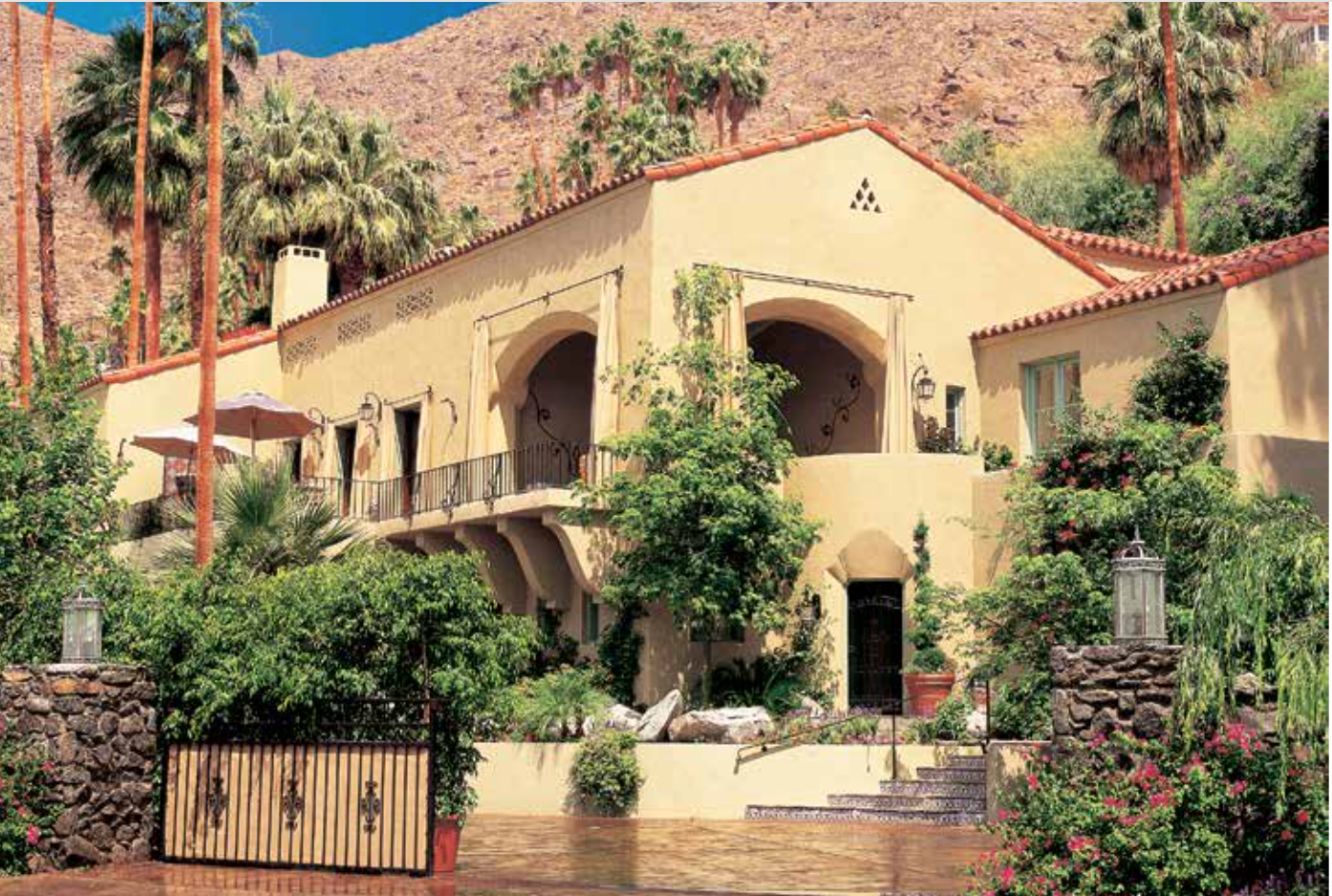 A Mediterranean-style estate, nestled in the heart of Palm Springs, was built in 1925 for William Mead and his wife Nella, a prominent Los Angeles housing developer, businessman, and philanthropist. There were many owners over the years, and in 1994, it was bought by ER doctors Tracy Conrad and Paul Marut. They spent two years restoring it to its grandeur and turned into an eight-room private villa and luxury inn – the perfect place for peace, privacy, and solitude. This October, The Willows celebrated 20 years since they welcomed their first guest, attorney Gloria Alright.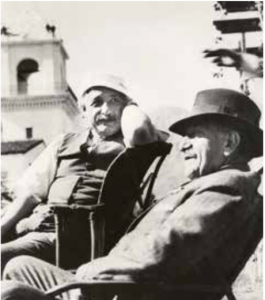 In the early years, Albert Einstein was a frequent visitor of one of the owners, prominent New York Attorney Samuel Untermyer. Einstein spent much time there for peace and solitude, along with his wife Elsa, who was captivated by the tranquil desert. Marion Davies, the famous silent screen star and longtime mistress to William Randolph Hearst, resided at the Willows from 1955 to 1960. Other famous guests over the years included President Gerald Ford, Diane Keaton, and Cameron Diaz, to name a few. Many rooms have been named after the famous guests: the Einstein Room, the Marion Davies Room, and The Library, where Paul Thomas Anderson spent four months writing the Academy Award-winning screenplay There Will Be Blood. Also, there is the Rock Room, which was built around an enormous bolder on the land and protrudes into the bathroom, while the shower splashes off of it.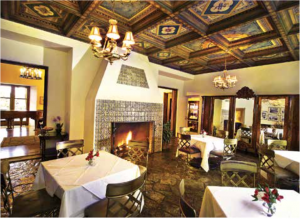 The eight-room villa – with sweeping terraces, alfresco ceilings, and fireplaces in every room – is gated, secluded, and surrounded by boulders and bougainvillea. This is where you go to get away from it all and enjoy relaxing and unwinding. You are indulged at every whim and spoiled by a three-course breakfast overlooking a 50-foot waterfall. The evening wine and hors d'oeuvres are served in a Great Gatsby style gathering, or you may retreat to your room for a private cocktail party.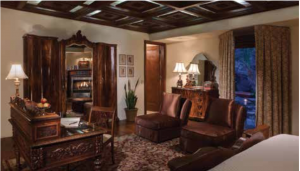 When you step inside The Willows, it feels as if you've gone back in time — with the antique furniture, fine linens, fireplaces in most rooms, hardwood floors, and private gardens – but with modern amenities.The sister property is The O'Donnell House, just a short walk up a stone staircase, which is also very exclusive and private. The O'Donnell House has also been restored to its original splendor. This property has gorgeous views and is often used for family reunions, weddings, receptions, and special events.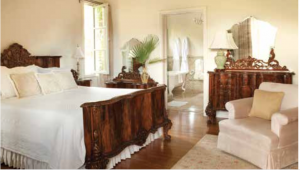 There has been a resurgence in Palm Springs, and The Willows is conveniently located  two walkable blocks from Downtown Palm Springs, which is brimming with shops and restaurants, including Lulu, for casual dining, and Zin American Bistro for more intimate dining. It's also next door to the Palm Springs Art Museum and within walking distance to various art galleries, boutiques, and theaters. The Willows is a short drive to the Uptown Design District with its upscale mid-century-style shops and designer boutiques, including Trina Turk and Wil Stiles and restaurants such as Workshop Kitchen & Bar or the very chic 849.  A great classic restaurant to escape to is Spencer's, located in the Tennis Club area just adjacent to The Willows. This is where you can watch a match while feasting and cocktailing – Palm Spring-style, of course. For more information, visit TheWillowsPalmSprings.com or call 760.320.0771.
By Irene Marshall