Women in Business 2019
April 30, 2019
Throughout history, women have been known to make their jobs look effortless, whether they are running small, local companies or leading multinational corporations. We'd like to honor some of our local businesswomen who treat their teams like family as they mentor staff and provide shining examples of fortitude and ingenuity. Most women already possess certain inherent traits, such as flexibility and emotional intelligence. They've also learned how to communicate well and check their egos at the door to really listen to other viewpoints. Born multi-taskers, women clearly understand the importance of balancing work and family life while making each one of their relationships feel like number one. Women today thrive in boardrooms all over the world and right in our own backyard. On the following pages, we offer a glimpse into the hearts and minds of a few of our local female leaders. We hope you'll be inspired as you discover how they use a storehouse of empathy, ideals, drive, and passion to succeed in the world of business.
---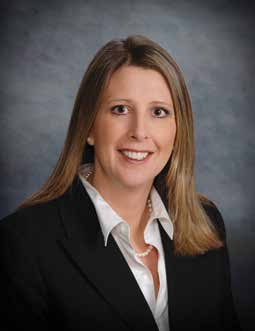 Natalie Mussi
Chief Executive Officer/President
Natalie Mussi's intrinsic motivation to help others led her to a career in healthcare leadership. After receiving her master of health administration and bachelor of science from USC, she worked in various healthcare leadership roles before arriving at Los Robles Hospital.

In 2014, Natalie was appointed president and CEO, after serving as chief operating officer for five years. She established Los Robles as the only Level II Trauma Center in Eastern Ventura County and the only hospital in the county to receive comprehensive stroke certification. Additionally, she helped acquire Thousand Oaks Surgical Hospital and launched new programs, including The Center for Advanced Wound Healing and the Cardiovascular Institute. Natalie continues to focus on Los Robles Health System's vision of being "the community's most trusted resource for health, and a regional destination for care." 215 W. Janss Rd., Thousand Oaks. 805.497.2727.
---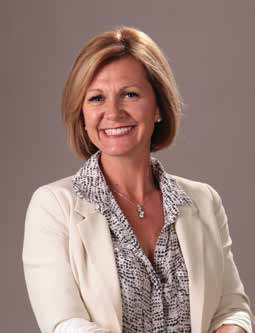 Molly Unger
Vice President
Shopping Center Management
Molly Unger is the Vice President of Shopping Center Management with Unibail-Rodamco-Westfield, the premier global developer and operator of flagship shopping destinations. Molly oversees the Greater Los Angeles and Seattle market locations, including Westfield Topanga & The Village, one of the world's highest-performing retail destinations. In 2018, this venue became the 'greenest' and most sustainable shopping center, boasting solar panels that generate enough energy to power 730 homes. Molly's focus is to create the best customer experiences possible at the shopping centers and in the communities they serve. She is a passionate servant-leader who partners with neighborhood organizations like the Boys and Girls Club, Valley Cultural Foundation, and Walk of Hearts. A University of Arizona and UCLA Anderson School of Business executive training graduate, Molly is a devoted wife and mother of two and a local Valley resident. 6600 Topanga Cyn. Blvd., Canoga Park. 818.227.5500.
---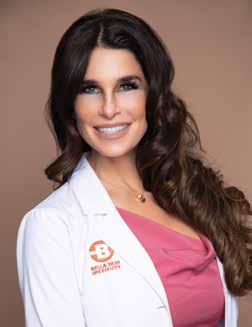 Anna Guanche
Board-Certified Dermatologist
Inspired by the joy she brings to those whom she can help look and feel better, board-certified dermatologist, dermatologic surgeon, and author Anna Guanche, MD, founded Bella Skin Institute 13 years ago. She especially enjoys clicking with new patients and making them feel like they've found a home away from home.

Working in an industry where innovation is key, Dr. Guanche loves to incorporate new devices, procedures, and products into her practice.

She aims to take the pain out of beauty, striving to make each patient's visit as pleasant as possible. The doctor is currently writing a book about beauty that should be published soon and plans to bring an anti-aging modality to market in the near future. 23622 Calabasas Rd., #339, Calabasas. 818.225.0117. bellaskininstitute.com.
---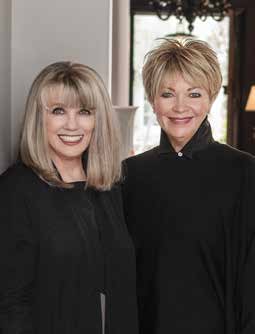 Patte Gilbert
Heidi Adams
REALTORS®
Two Powerful Agents, Two Powerful Offices, One Powerful Pair: Patte Gilbert and Heidi Adams have been strong and independent women in the business world for over 30 years. Both were single mothers raising their families while successfully establishing separate careers in real estate. Together, their strengths and expertise create the most powerful female team in the Calabasas luxury real estate market by offering two well-known and respected brands in the industry, Wish Sotheby's International Realty and Coldwell Banker. With countless deals closed between them, they offer skilled negotiations and double maximization for today's competitive market. They pride themselves on their longstanding relationships in the community and the ability to get the job done quickly, efficiently, and professionally. Patte: DRE#01144659. 818.515.5028. Heidi: DRE#00997097. 818.461.2278. ph2homes@gmail.com.
---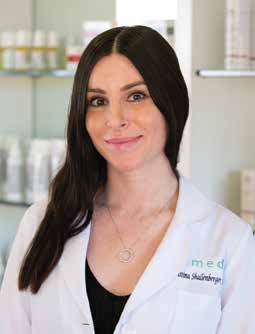 NP MSN
Co-Founder Remedy Calabasas
Remedy Calabasas celebrates its one-year anniversary this year. Calabasas native and Remedy Calabasas co-founder Cristina Shallenberger, NP, MSN, looks forward to offering even more cutting-edge procedures and technologies as well as a signature skincare line. Cristina became a registered nurse after earning her Bachelor of Science degree in nursing from Mount St. Mary's College in 2010 and her master's degree from Azusa Pacific University as a nurse practitioner in 2012. She feels privileged to work with Remedy's founder and medical director, Talia Emery, MD, and its compassionate team of experts to offer her community premier cosmetic dermatology and aesthetic services. She and her staff remain laser focused on raising up women and men to feel good about themselves in a natural, healthy way. 22263 Mulholland Hwy., Calabasas. 818.222.9797. remedyskinandbody.com.
---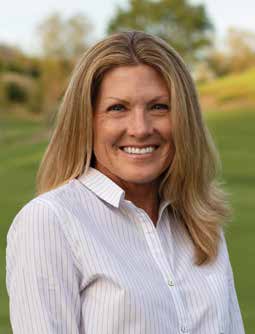 Kerry Smith
General Manager
Running a successful business requires clear goals, stamina, and long-range plans. Kerry Smith—wife, mother, 16-time marathon runner, and triathlete—truly understands how to hang in for the long haul. After working for Microsoft in Southern California for 12 years, Kerry channeled her passion for sales and management into a position at Agoura Sash & Door and Smith Brothers Finish Carpentry, the family businesses created by her husband, Don, and his brother, Dan. Increasing sales and ensuring excellent customer satisfaction remain top priorities as she continues to help drive the company forward. Managing staff, implementing marketing strategies, developing a retail showroom, securing commercial and residential contracts, and overseeing projects from start to finish perfectly utilizes Kerry's homebuilding experience and more than 20 years in sales and marketing. 805.449.2840. agourasash.com. smith-bros.net.
---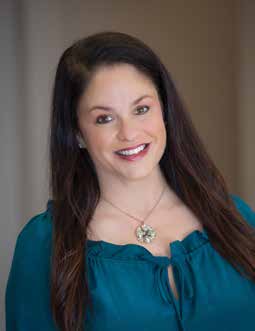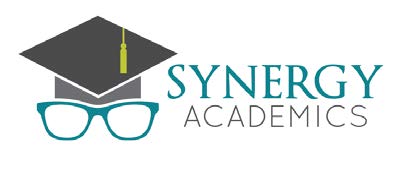 Jennifer Lopata, LCSW
Founder
Jennifer Lopata has dedicated her career to helping children and teens, first as a licensed clinical social worker, then as an educator and business owner. Jennifer, the mother of three children, understands the stress that students face in today's demanding academic climate. She created a center that would boost students' academic performance and their confidence. Synergy Academics, an academic tutoring center, is the culmination of these efforts, helping students at all levels of academic aptitude. With 1:1 tutoring and standardized test preparation, Jennifer understands that students achieve both academic goals and have an advocate in their corner, helping to build their self-confidence. Jennifer believes that this combination of academic excellence and emotional support sets Synergy Academics apart and "makes it a second family" to many of its clients. 818.888.8665. synergyacademics.
---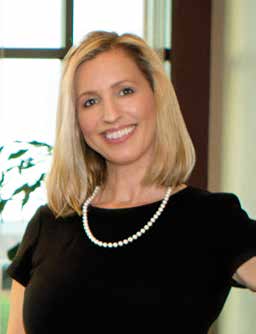 Valerie Punwar
REALTOR®
Award-winning Realtor Valerie Punwar has become a consistent leader over the last decade with a reputation for tenaciously protecting her clients' interests with uncompromising integrity. One of the topproducing agents in the Berkshire Hathaway Calabasas office, Valerie also earned the honorary Chairman's Circle Platinum title for placing within the top 1% of all Berkshire Hathaway agents nationwide. A Calabasas resident for over 22 years, Valerie provides a wealth of knowledge about the locale area and schools, specializing in luxury properties in the Calabasas, Hidden Hills, Agoura, Westlake Village, and Thousand Oaks areas. Growing up in Chicago, Valerie brings a strong Midwestern work ethic to her business. Valerie's prior work in high-level TV media sales took her to jobs from coast to coast, where she developed superior, decisive negotiating skills that translate perfectly to working in real estate. 23925 Park Sorrento, Calabasas. 818.618.8291. valeriepunwar.com. DRE#01491245.
---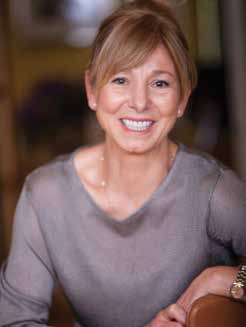 Tania Baker, DDS
Calabasas Dental Spa Owner
Dr. Baker will change the way you feel about going to the dentist and change the way you feel about your smile. With more than 30 years of experience, she is highly regarded for her gentle and holistic approach, where her patients feel pampered during each treatment. Dr. Baker graduated in 1980 from a prestigious academy of dental medicine in Europe and spent a few years teaching before moving to the States with her family in 1985.

She quickly became fluent in English and received her dental degree at Loma Linda University in 1990. Dr. Baker has the artistic ability to create beautiful smiles. She is also one of a few hundred dentists in the U.S. to offer laser dental treatments, from laser teeth whitening to painless gum treatments and no-drill laser fillings. 4937 Las Virgenes Rd., #203 Calabasas. 818.880.5520. calabasasdentalspa.com.
---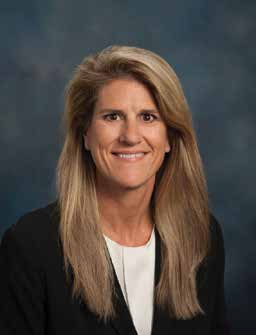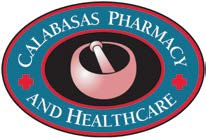 Brenda Johnson
Calabasas Pharmacy Owner
Brenda Johnson opened Calabasas Pharmacy 23 years ago to practice pharmacy by getting to know her patients and providing comprehensive care in an efficient manner. The neighborhood drugstore still exists in Calabasas. While the fast, friendly service may be old-fashioned, Brenda continues to implement new patient-care services into her practice, including immunizations, hormonal contraception, travel medicine, and most recently, strep and flu testing.

As a community pharmacist, Brenda believes in being involved in her community. She has been a Chamber of Commerce member since 1996. Serving three terms on the board of directors, including one year as its chairman, she is currently a member of the board of trustees of West Hills Hospital. In her spare time, she enjoys hiking in our local mountains. 22277 Mulholland Hwy., Calabasas. 818.223.8656.
---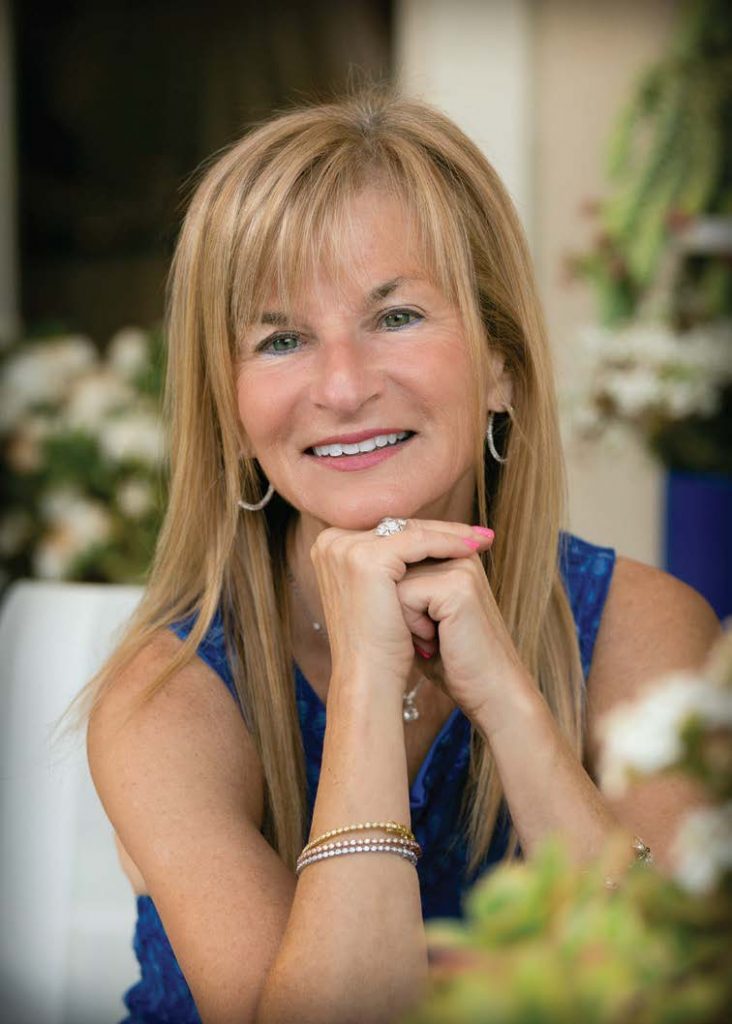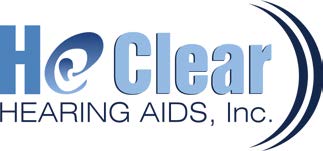 Iris Stone, Au.D., FAAA
Doctor of Audiology
Dr. Stone relocated to Calabasas from the East Coast in 2012. She has built a thriving audiology and hearing rehabilitation practice by applying her knowledge and expertise of the physiology of hearing and the psychology of hearing loss. Her active presence in the community and her enthusiasm for her profession have enabled her accelerated success.

Communication is the heart of the human experience, and hearing loss is an invisible barrier to communication. Hearing loss can be present from mild to profound in degree and can impact life on a scale from slight to devastating. "Staying current with stateof- the-art technology and understanding and applying the qualitative outcome of rehabilitation have given me the privilege to improve the lives of my patients through better hearing." 4764 Park Granada, Calabasas. 818.222.4327. hearclearhearingaids.com.
---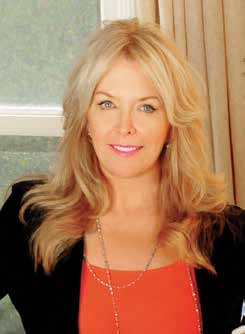 Tracy Smith
REALTOR®
Tracy Smith is a local real estate professional focused on providing clients with the best results and service in the industry. She is a huge believer in self-motivation and begins each day with an optimistic mindset for success.

"You must be a professional when dealing with situations that don't always warrant it," says Tracy, "and you must be able to switch directions quickly, as clients need you to be on your toes at all times." It also means remaining knowledgeable about current, past, and future markets. As mother and role model to her two daughters, Tracy's best advice is the motto that she lives by: "Don't believe in the 'boys club'—believe in being passionate about what you do and the rest will come to you!" 23975 Park Sorrento, #110, Calabasas. 310.804.7079. tracy@teamsmithca.com. DRE#01898036.
---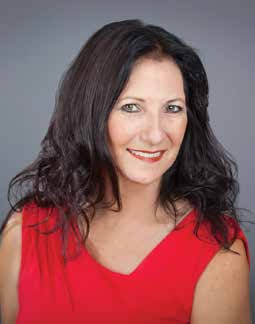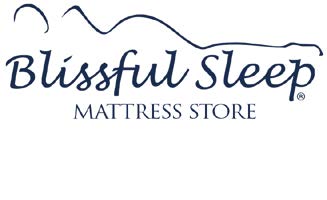 Lucie Volotzky
Owner and President
Born and raised in Montreal, Lucie had to quit school at the age of 13 to care for her mother and her nine siblings. She moved to Los Angeles in 1984, finished school, learned English and Spanish, and started her own business by selling mattresses at local swap meets. In 1988, she opened the first of five Beds Unlimited stores. Together with her son Ben, she rebranded the company to Blissful Sleep. Today, it's one of L.A.'s most successful mattress stores.

Lucie is an active member in eight chambers of commerce; has won numerous awards for volunteer service, including for work at Habitat for Humanity and the Special Olympics; and has started her own nonprofit company, Lapointe Etiquette, to help underserved adults. She is a 2019 Nominee for the San Fernando Business Journal Woman of the Year Award. 6949 Topanga Cyn. Blvd., Canoga Park. 468 S. Robertson Blvd., Beverly Hills. blissfulsleep.com.
---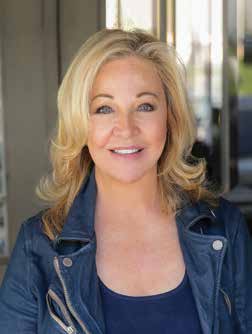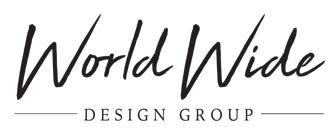 Leslie Lafaro-Robbins
Designer/Contractor Liaison
For over 20 years, Leslie Lafaro-Robbins has been making her clients' home-remodel dreams come true. With an eye for design, she started her career in fashion and jewelry, owning one of the largest bridal cocktail and dress salons in California, Magic Moments. After being invited to do segment work on The Home Show, it was clear that home design and fashion were the perfect fit for her. With rigorous attention to detail and the highest professional standards, Leslie created World Wide Design Group. She now brings together skilled architects, engineers, and contractors to work across all aspects of interior and exterior design.

Leslie prides herself on making her clients happy and comfortable, working with them throughout each phase of a project, from ideation to execution, in order to bring their visions to life. 818.633.3557. worldwidedesigngroup.com. worldwidedesign@yahoo.com.
---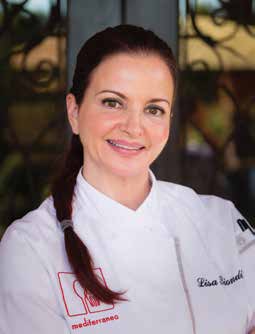 Lisa Biondi
Executive Chef – Mediterraneo
Lisa Biondi was inspired to cook at a young age. Growing up in a large Italian family, Lisa watched her grandmother make fresh pasta for family dinners and worked in her father's Italian restaurant. She graduated from the California Culinary Academy of San Francisco in 1996. She became the executive chef at the Westlake Village Inn in 2008 and has been crafting her farm-to-table recipes for over 11 years. She is excited to debut a whole new Mediterranean-inspired menu at the newly remodeled Mediterraneo restaurant, one of her most exciting projects to date, opening in May 2019.

The space will give guests the feeling that they've been transported to a Mediterranean villa, with a new concept that exudes a highend experience with personal touches and detail at every turn. Located at the Westlake Village Inn: 32037 Agoura Rd., Westlake Village. 818.889.9105.
---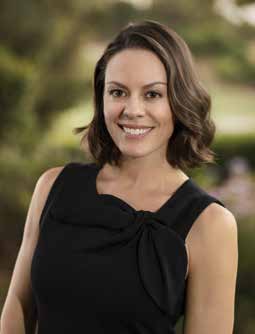 Missy Improta
REALTOR®
With over 40 million in real estate sales last year, Missy has established herself as an industry expert. Leveraging 21 years in residential real estate, she manages her team with confidence and innovation. Missy and her team, including a dynamic partnership with her spouse, Jason Improta, recently moved their business to Compass in Calabasas. This collaboration has given her the ability to offer clients a fullservice concierge experience, creating a seamless home-sale process from beginning to end. Missy is passionate about her clients, determined to provide the highest quality service with around-the-clock availability and constant communication. Her determination to be the best in her industry is second to none. Intelligent, loyal, and community-centric, Missy is the go-to expert in the Calabasas luxury real estate market. 5016 Parkway Calabasas, #100, Calabasas. 310.597.1914. improtateam.com. missy@improta.com.
---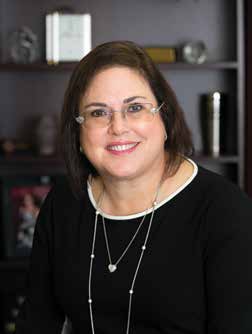 Gina Lapiner, CFP ®
Financial Advisor
As a CFP® and financial advisor for almost 30 years, Gina engages with high net worth clients to help them reach their financial goals and maintain optimal lifestyles. From establishing business retirement plans, working with individuals to optimize their retirement planning, funding for college, and planning for the next generation, Gina takes a holistic approach to her clients' financial world.
As an advocate for women, Gina works with women in transition, addressing their needs and developing strategies for the next phase of life. She is a confident and trusted advisor to all of her clients in creating a streamlined, successful team along with each client's CPA and attorney. Gina has been in Calabasas for over 10 years. Her own goals are to reach her client's goals. "I gain great satisfaction in seeing clients achieve their lifelong goals as a result of our work together." 26570 Agoura Rd., #130, Calabasas. 818.878.9173. edwardjones.com.
---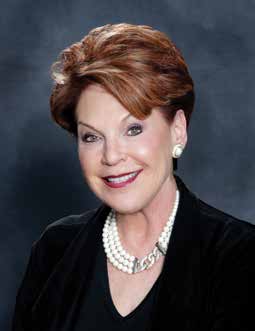 Susan Harris
Certified Health Coach
Susan Harris has always had a passion for helping others understand nutrition, healthy eating habits, and weight-loss techniques. As an overweight young teenager, Susan understood what it felt like to not be chosen for sports and not ever be invited to the prom. With self-determination and a set goal, Susan, at the age of 19, lost over 80 pounds through Weight Watchers. Susan became a successful and popular Weight Watcher Lecturer and was asked by WW corporate to become their Southern California media representative for radio and TV interviews. Susan soon entered the corporate world in advertising and public relations. She kept herself fit for the next 39 years. When Susan turned 58, the weight problem returned after years of unexpected stresses. With renewed determination, Susan lost 80 pounds again. Susan is now a successful weight-loss coach in Calabasas with clients nationwide. 818.642.2856. susan4goodhealth.optavia.com. Susan4goodhealth@aol.com.
---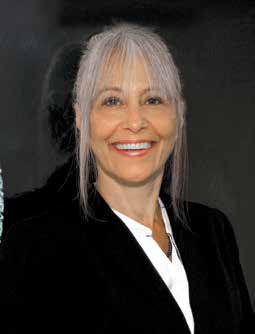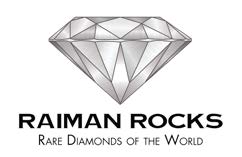 Galit Raiman
Marketing and Operations
Galit loves sharing people's treasured moments. She joined her husband, Gall Raiman, in his diamond business, Raiman Rocks, several years ago to oversee marketing and operations. They wholesale diamonds to high-end jewelry stores and direct to the public at their private Calabasas showroom. The dynamic duo recently started giving keynote presentations.

"This is a wonderful new expansion for us to educate people about buying diamonds as a family asset, just like art and other collectibles," explains Galit. She especially enjoys traveling the world, searching for rare diamonds, and meeting incredible people. They remain friends with many of their clients for years. Galit appreciates both arms of the business, selling exquisite diamonds to those celebrating life's special occasions and buying unused diamond jewelry back from the public. 23622 Calabasas Rd., #111, Calabasas. 818.268.5309. raimanrocks.com.
---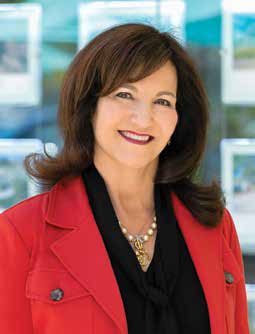 Katherine Stark
REALTOR®
Few women have experienced the highs and lows in a single year as Katherine Stark. In 2018, Katherine received the prestigious honor as the highest producing agent for the Calabasas office of Coldwell Banker Residential Brokerage. The same year, Katherine lost her Bell Canyon home in the Woolsey fire. Ironically, the two events are linked. Katherine has been a top realtor for over 32 years. Much of her success is due to always being available to her clients. This was especially true right after losing her home. Putting her own needs aside, Katherine continued to work with her clients and neighbors who had also lost their homes or were displaced by the fire. Her reputation within the brokerage community is unparalleled. She is considered one of the most trustworthy professional realtors, with the utmost integrity. 23647 Calabasas Rd., Calabasas. 818.590.8847. katherinestark.com. katherinestarkre@gmail.com. DRE# 00947256.
---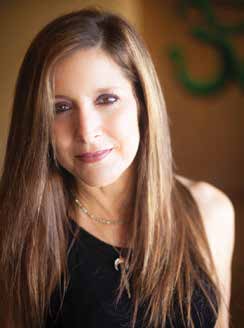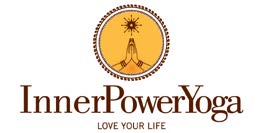 Linda Pushkin-Suffin
Owner
Linda Suffin is founder and owner of InnerPower Yoga Studio, serving Calabasas and the Valley for over 20 years. With more than 30 years of yoga experience, her desire to help others create a healthier lifestyle began with her Master's degree in nutrition. It was enhanced by her deep passion for yoga, leading to her love of teaching for 25 years. Linda believes that bridging the awareness of how we treat our bodies with how we care about our mental and spiritual health is key to finding true balance and contentment. She hopes to inspire students regardless of age to be mindful and conscious about how they think, act, and share their energy. "The emphasis on what unites us, compassion and tolerance, is stronger than what makes us different." InnerPower Yoga is celebrating their move to a brand new studio in Las Virgenes Village in Calabasas. 5755 Las Virgenes Rd., #A, Calabasas. 818.591.2639. innerpoweryoga.net.
---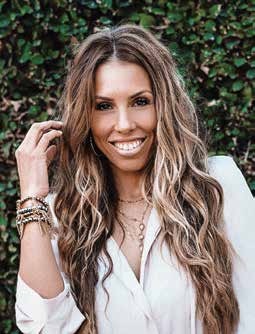 Ashley Rosenblum
Owner/President
Ashley Marie is the CEO of A. MARIE, INC., a fashion, accessories, lifestyle, and businessdevelopment brand. The company caters to the modern woman by designing go-to chic jewelry made with semiprecious stones and fine metals. Her passion for health, fitness, fashion, self-development, and her community shapes her vision as a business owner. She believes that: one has a responsibility to give back to the community. She achieves this by empowering other women to become their own boss and earn income via her AMJ™ platform. Ashley is also the director of brand strategy of MO4PAWS, a California-based nonprofit animal rescue and adoption
organization. When Ashley's not in the office, chances are you've probably seen her out and about with one or all of her three fur babies! You can find A. Marie Jewelry locally at SIANY, Blackbird General Store, BLUSH Calabasas, or online at amariejewelry.com. 833.AMJ.BABE. IG: @amariejewelry.
---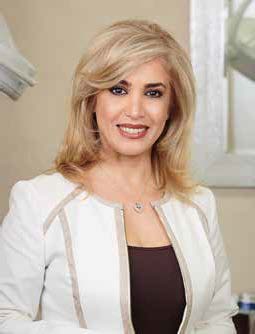 Nelly Rock
Cofounder/Managing Partner
Nelly Rock is cofounder and managing partner of Malibu Canyon Medical Spa in Calabasas, which she has helped transform into a world-class facility that offers the very latest in aesthetic and regenerative medicine. Nelly is a graduate of the prestigious University of Vienna in Austria and earned her MBA at Delta University. Both she and her partner, Dr. David Vesco, have a passion for providing holistic solutions to common anti-aging issues.
They focus on highly effective, noninvasive treatments, such as stem-cell nano-fat grafting, facial lifts, PRP hair restoration, PRP face and lip rejuvenation, and Smart CO2 Laser technology for facial resurfacing. Nelly also consults for various other leaders in the medical field and is the host of an international television program. 4937 Las Virgenes Rd., #104, Calabasas. 310.903.2784. malibucanyonmedspa.com.
---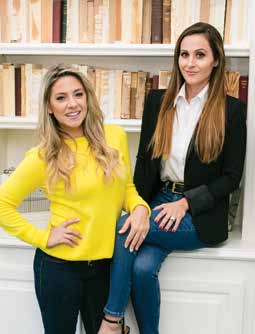 Erica Fields
Tiffany Cohen
REALTORS®
Erica and Tiffany are a top-producing real estate team in the San Fernando Valley. With over 20 years of experience, they are recognized each year for setting company-wide sales records. They have unrivaled marketing, social media, and tech expertise, employing creative and cutting-edge strategies that have been pivotal in providing the most efficient results for their clients. Along with their passion for real estate and unparalleled knowledge and experience, their round-the-clock availability and constant communication have earned them reputations as the go-to real estate team. Erica and Tiffany's success and loyal client base is attributed to their dedication, empathy, integrity, and humor, which sets them apart from other brokers. If you don't already know them, it's time to make the introduction. Tiffany: DRE#01333446 Erica: DRE#01894806. Tiffany: 310.625.5959. Erica: 818.822.8835. ericaandtiffany.com.
---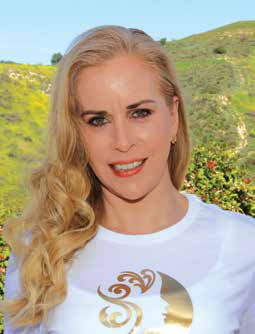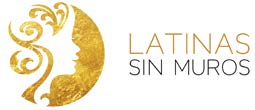 Laura Hender
Actress, Metaphysics, and Speaker
Inspired by her Latin roots, Laura founded Latinas Sin Muros, an organization that seeks to support a community of Latin women living in the U.S.A. Her goal is to create a collaborative culture to help women achieve success in their professional endeavors. Motivated by her entrepreneurial spirit, Laura joined Younique Products, a leading American-based company offering mineral cosmetics and skincare products that has expanded into 14 countries. Laura currently manages a sales team of over 1,000 sales associates and is recognized as one of the top leaders of the company. Laura believes that Younique provides the ideal business structure to empower women to achieve financial success while building relationships that enhance their personal lives. She and her husband, Billy Solano, relocated to Calabasas in 2015, where they enjoy raising their two children, Dali and Billy Jr. 818.813.2537. laurahender.com or latinssinmuros.com. latinassinmurosinfo@gmail.com.
---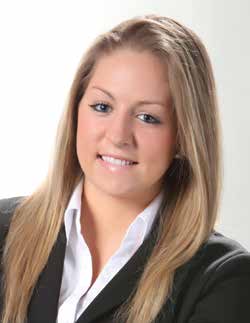 Taylor Giunto, MSG
Administrator
After completing her Bachelors of Business Administration in Florida, Taylor relocated to California to pursue a career in health care and received her Masters of Science in Gerontology from USC. While there, Taylor was also the recipient of the National Investment Center (NIC) Senior Housing and Care Scholarship Award. Taylor is dedicated to serving individuals living with dementia and combating the stigmas that society places on them. She currently serves as the administrator at Silverado Calabasas where she follows her passion of caring for those with memory impairment. As the global leader in dementia care and education, Silverado's philosophy of "Love is Greater Than Fear" aligns with Taylor's mission to change how people with dementia are viewed and treated. Taylor is energized by the Calabasas community and the many that have come forward wanting to partner with her to change lives and serve those with cognitive impairment in our greater community. 25100 Calabasas Rd, Calabasas. 818.746.2583. silverado.com.
---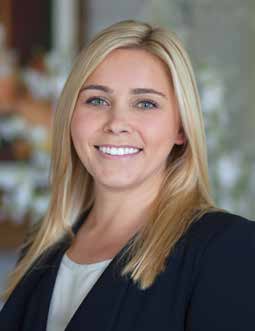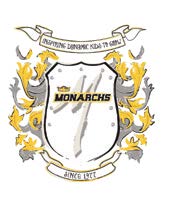 Lena Urusova
Executive Director
Lena Urusova has been the driving force behind Monarchs Gyms for over 10 years. Her passion for the sport began as an elite level rhythmic gymnast at Monarchs and continues today. "Gymnastics builds on every muscle group and is truly the best foundation for physical fitness and aptitude that lasts a lifetime," says Lena. She loves to see the cycle continue as former students bring their children into one of the Monarchs Gyms or affiliate programs. Monarchs is celebrating 41 years of inspiring dynamic kids to grow through gymnastics, tumbling, ninja, parkour, mobile gymnastics, and preschool education. Planting seeds for future generations of gymnasts, Monarchs utilizes curriculum-based, age-specific programs that set them apart from the rest. Lena credits her company's hard-won success to a strong work ethic, innovation, persistence, and commitment to helping kids grow through learning and fun. 5331 Derry Ave., #H, Agoura Hills. 818.889.3634. monarchsgym.com.
---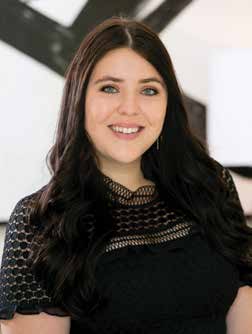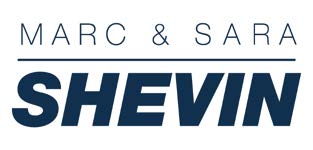 Sara Shevin
REALTOR®
After graduating from Viewpoint School and Chapman University, Sara Shevin fast became an integral part of the family business. Her engaging personality, strong work ethic, and attention to detail have quickly earned her a reputation among fellow agents and clients alike as a solid and dependable member of the team. Her expanded focus on social media has brought an increased worldwide presence to the properties being marketed by the Shevin team. Marc, Rory, and Sara Shevin are known for their consistent success in the marketing and sale of luxury residential real estate as well as land for the development of custom estates. They are widely known throughout the region to be area experts and have an unsurpassed knowledge of the local market, enabling them to match their clients with the perfect home. 23925 Park Sorrento, Calabasas. 818.205.2095. theshevins.com. sarashevin@gmail.com. DRE#02038247.
---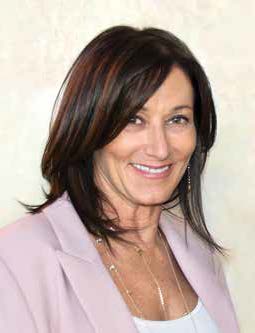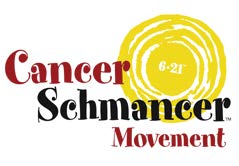 Susan Holland
Executive Director
Susan Holland, executive director of Cancer Schmancer, initially joined the group during its inception in July 2007 because the disease was very close to her heart. She is a passionate health and wellness advocate. Her team continues its mission to improve healthcare and to empower people across the globe, shifting the priority from searching for a cancer cure to prevention and early detection. Before joining Cancer Schmancer, Holland executive produced a travel series with her prior media company. She also holds a degree in fashion merchandising and business and specializes in fashion buying, media sales, public relations, and event production.Every year, Cancer Schmancer hosts its Master Class Health Summit, which gathers global leaders in eastern and western medicine to share information about cutting-edge and innovative treatments. Susan works hand in hand with Fran Drescher to assist people in leading healthier lives. Their efforts are frequently applauded around the world. cancerschmancer.org. info@cancerschmancer.org.
---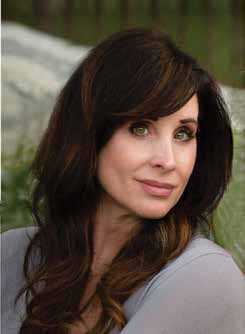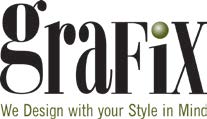 Elissa Linick
Creative Director/Owner
Elissa is a seasoned creative director/graphic designer with over 30 years of experience, and founded the design firm, Grafix. Her portfolio includes magazine work, local advertising, product packaging, and everything in between. Elissa resides with her husband in Agoura Hills and raised three amazing children. She supports several local nonprofits and charities and has extensive experience developing marketing materials, branding, logos, signage, packaging, and much more. "I love what I do, and I'm always seeking new and exciting ways to showcase my skills," says Elissa. "I always look forward to the opportunity to be of greater service to my community and to share all the expertise that Grafix has to offer." Elissa prides herself in providing top-quality, professional design. She is dedicated to developing long-term client relationships through a commitment to quality work and personalized, prompt service. If you would like to hear more about our full-service design capabilities or discuss upcoming projects, call 818.731.6828 or visit grafix.org.
---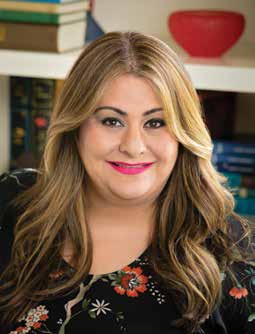 Negin Ghaffari, PhD
Educator
Negin Ghaffari, MPA, PhD, has dedicated her life to educating young children in our community. Dr. Ghaffari has over 23 years of experience in various facets of education. She has worked as a classroom teacher, educational consultant, dean, and college instructor. Dr. Ghaffari founded Montessori of Malibu Canyon with the mission of providing a safe, nurturing, and enriching environment for children to become self-directed, life-long learners. As the mom of two sons, she is a passionate educator who devotes countless hours to various nonprofit organizations. Dr. Ghaffari has served on the Bay Laurel Elementary School Site Council for four years and as a commissioner for the City of Calabasas for the past three years. She holds a Master's Degree in Administration and Doctorate in Educational Studies from the Claremont Colleges where she received the prestigious Annenberg Doctoral Fellowship. 4029 Las Virgenes Rd., Calabasas. calabasaspreschool.com.
---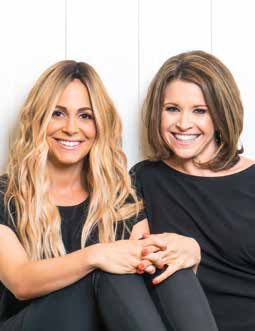 Kristina Goldman
Rachel Laber
REALTORS®
With over $45 million in recent sales, Kristina Goldman and Rachel Laber stop at nothing to ensure their clients' comfort throughout the home-buying and selling process. A mom of two strong-willed daughters, Kristina has mastered the art of sales, successful negotiation, and compromise. She is meticulously organized, detail oriented, passionate about her work and gives 100% to each client. Rachel, a mother of three beautiful kids, uses her creativity for innovative strategies to efficiently execute the process. She understands home buying and selling as uniquely emotional decisions and caters to the experience. Artfully utilizing their skills in navigating their professional lives, these two moms have made a name for themselves. It's their spirit and commitment that contribute to their reputation. But it's the sense of trust and confidence that each client experiences that truly defines them. Kristina: 818.732.5153, kristina@kristinaandrachel.com. Rachel: 818.601.0075, rachel@kristinaandrachel.com. kristinaandrachel.com.
---