The Variel of Woodland Hills
March 5, 2022
Discover the Next Generation of Senior Living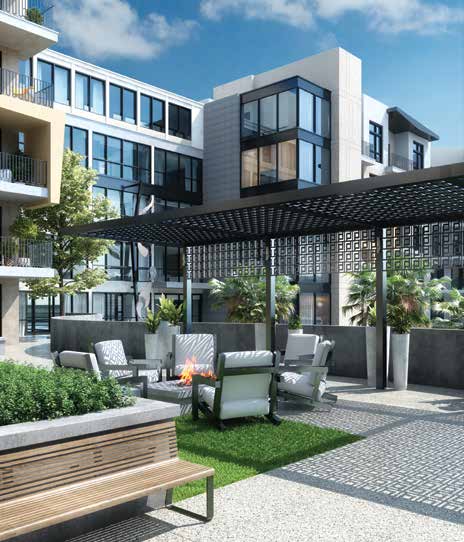 If you or your loved ones are searching for an upscale senior-living community, The Variel of Woodland Hills may be an ideal solution.
Consisting of independent living, assisted living, and memory care residences , The Variel provides a variety of choices for seniors within walking distance of the popular Warner Center. Outstanding amenities include an indoor pool and spa, wellness gym, yoga studio, theater, conservatory, outdoor garden, dog run, art studio, and indoor golf simulator, as well as indoor/outdoor dining venues, courtyard areas with barbeque grills, fire pits, and seating areas.
Developed by South Bay Partners and managed by West Bay Senior Living, The Variel offers a holistic approach to senior living that encompasses all aspects of life, including mind, body, spirit, and environment. They've created a community culture focused on total well-being.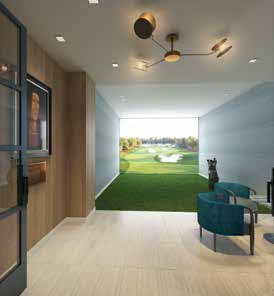 Whichever level of care you need, independent living, assisted living, or memory care, you'll find a compassionate group of like-minded souls. From healthy cuisine featuring fresh, locally grown ingredients to dining in a relaxed, social setting, residents are free to share meals and friendly conversation. Options include an upscale dining room, a bistro café offering casual indoor/outdoor dining, and a contemporary tavern with multiple screens, snacks, and cocktails. The well-equipped fitness center, called Zenergy, also offers a juice bar to quench your thirst before or after your workout.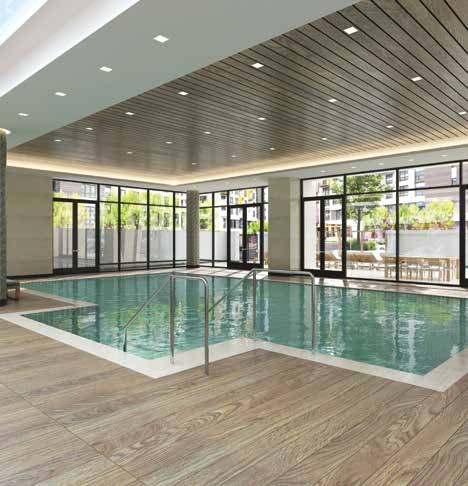 Additional amenities include an indoor pool and spa with rejuvenating aqua exercise classes and an outdoor deck. Residents can also take advantage of the Full SwingTM Interactive golf experience—the official golf simulator of the PGA TOUR®, incorporating signature courses across the globe. They can also watch current and classic movies and even host private screenings with family and friends in the intimate onsite movie theater.
Senior living has come a long way over the past few decades. The elegantly designed Variel takes it to the next level with planned events, entertainment, and social activities as well as weekly housekeeping and convenient local transportation. Their Zenergy Healthy Lifestyle Program focuses on wellness through exercise, nutrition, lifelong learning, and social activities for a well-rounded lifestyle.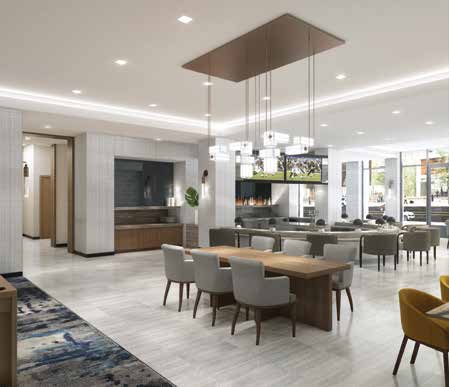 The innovative MOSAIC Personalized Care concept offers three levels of assisted living and memory care. Honoring the needs of each individual, MOSAIC's philosophy maintains that Alzheimer's and other forms of dementia disable certain parts of the brain, not the entire person. MOSAIC care strives to stimulate other areas of the mind and body through active engagement. Depending upon the level of care needed, residents choose from a variety of options, beginning with the Promenade Home Health Program. The next level, Mezzanine, bridges the gap between assisted living and long-term memory care for residents experiencing early- to mid-stage memory loss. The third level of care, Tessera, offers a progressive approach to long-term memory care. The word "Tessera" refers to the small stone, tile, or glass that makes up a mosaic.
If you or someone you care about wants to become part of a dynamic community, consider The Variel in Woodland Hills for holistic senior living at its best.
The Variel
6233 Variel Ave.
Woodland Hills
818.877.4022
thevariel.com