Men of Distinction 2022
March 2, 2022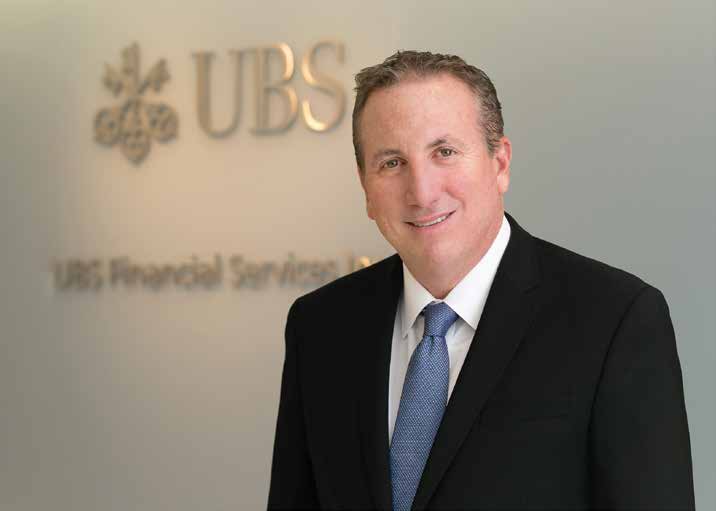 Steve Davis
UBS Financial Services, Inc.
Stephen joined UBS in 2014. He has 28 years of experience as a financial advisor and wealth planning specialist, managing $1 billion dollars in assets. Stephen holds a Certified Investment Management Analyst® designation from The Wharton School of Business at the University of Pennsylvania. Stephen's practice displays a strong focus on enhanced quality and effectiveness within the managed accounts arena. As a portfolio manager in the UBS Portfolio Management Program, Stephen manages proprietary model portfolios and tailors investment strategies to meet each client's unique needs and goals. His practice allows him to provide holistic and comprehensive advice on individual investment recommendations as well as in financial planning.

Stephen and his team, The Davis Group, serve as their clients' financial advocates—where they help each client navigate every type of market environment while diligently researching trends and investment opportunities. For his team, building clients a comprehensive financial plan is the key to pursuing financial success. This experienced and seasoned team of professionals also has access to UBS's industry-leading global resources and solutions. Stephen's professional experience helps his clients confidently prepare for opportunities and address their financial challenges. From potential growth and wealth preservation strategies to estate and legacy planning, he offers a consultative process that can help addresses all aspects of his clients' planning needs. Through careful analysis and tailored guidance, Stephen provides tactical solutions that clients face during life's important transitions and financial decisions. He believes that a full suite of services tackles the complex issues his clients face today while helping them realize their financial goals and providing a legacy for them. "What matters most to me is that my clients know how much I care," says Stephen.

Stephen has a strong commitment to philanthropy and giving back to his community. Currently, he serves on the Board of Ambassadors for The Boys & Girls Clubs of Greater Conejo Valley & Las Virgenes and the Alumni Board at UCSB. Outside of the office, Stephen enjoys being physically active and spending time with his wife, Amparo, and his children, Jacob, Robert, and Alessandra. Stephen currently holds the Series 7, Series 63, Series 65, Series 9, and Series 10, as well as a California Life, Accident, and Health Insurance license. 3011 Townsgate Rd., #300, Westlake Village. 805.367.3680. financialservicesinc.ubs.com/team/davisgroup.
---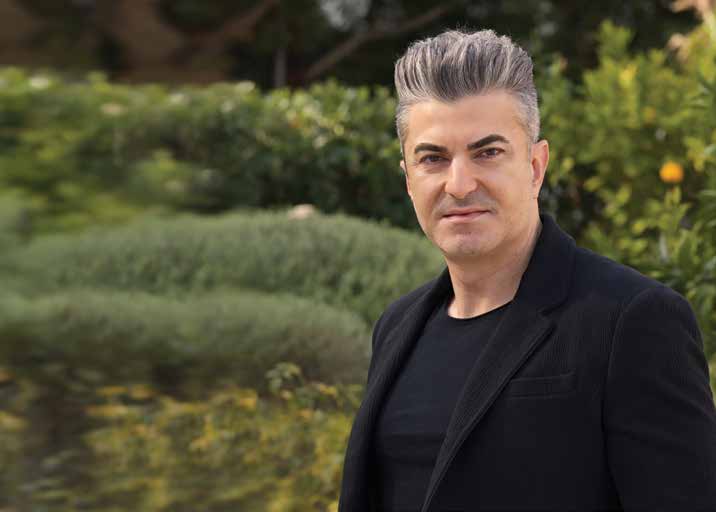 Emil Hartoonian
The Agency
As a leader in the Calabasas and Los Angeles real estate markets, Emil is truly passionate about everything the lifestyle, the city, and its neighboring Hidden Hills community have to offer. He brings more than 15 year of real estate experience to his role as a managing partner and principal of The Agency's Calabasas, Sherman Oaks, and recently opened, Studio City offices.
Having personally exceeded $100M in 2020 and 2021 for individual sales volume, Emil led a team of nearly 90 agents to an astounding $1.5B in total production for the 2021 year. Since opening the doors to the Calabasas office, Emil has helped further shape the identity of the Calabasas and Hidden Hills communities, which he feels are among the best in California to live, work, and raise a family in. "Our goal in opening the Calabasas office was to expand on the city's already established reputation and pioneer the lifestyle and sense of community that people are looking for but don't know where to find," says Emil. "We have pioneered a true sense of community in Calabasas and embrace the diversity of the families and individuals who live here. We also continue to see the incomparable value Calabasas has to offer through its lifestyle and amenities."
Unlike most other brokerages or individual agents, Emil believes that his team is essentially one. He explains, "The core of what we do is collaboration—we don't compete with each other. This essence is the basis of our success and growth."
Being in the top 1% of agents in Calabasas, Emil provides his clients with an exceptional understanding of real estate transactions and a high level of personalized service. His wide range of clientele includes high-profile personalities, heads of industry, and business executives across the entertainment, medical, and hospitality industries. Emil's experience with such diverse profiles has inspired his ability to cater to every expectation and adapt his style to deliver a personalized experience for each individual client.
A graduate of the University of Southern California, Emil is fluent in four languages. He has lived in Calabasas for over 10 years with his wife, Ellie, and their three sons. 23622 Calabasas Rd., #148, Calabasas. 310.990.0063. theagencyre.com/agent/emil-hartoonian. IG: @emilhartoonian.
---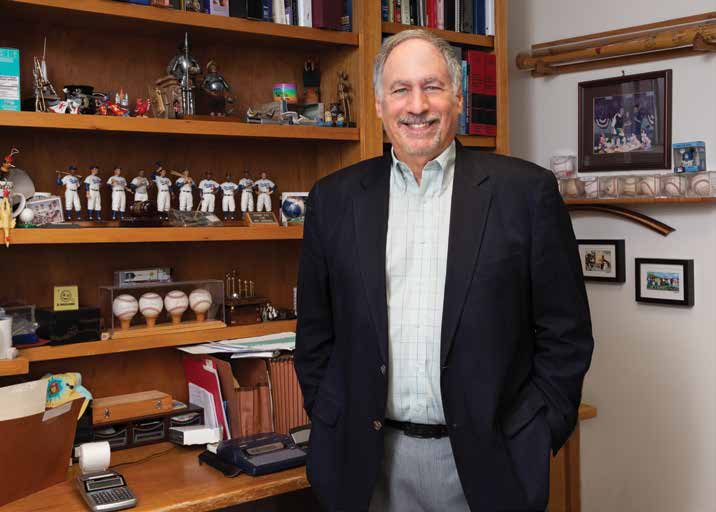 I.Donald Weissman
Weissman Law Firm
With over 45 years of experience, I.Donald Weissman has grown the law firm of Weissman and Associates from a fierce local business to an established and well-regarded part of the legal community.
Don specializes in protecting the rights of individuals in areas of negligence, business issues, product liability, and insurance-related matters through discussion, investigation, negotiation, and as necessary, litigation. More importantly, he appreciates the opportunity to represent every client by providing big-firm results with small-firm attention.
Extensive experience litigating in areas that include complex business matters, malicious prosecution, serious personal injuries, and victims of violent crimes has given Don a unique perspective to pursue justice by focusing on the facts and issues without getting lost in the details. "It's important to know the rules in order to best understand how to make them work for you," he says. "Navigating our court system can be troublesome. It requires more than wanting a successful outcome. My knowledge and experience allow me to act as a guide to get each client their desired, needed, and deserved results."
As a San Fernando Valley native, Don is passionate about being an active member of communities across Greater Los Angeles. "I care about giving back to my community because I am a member of my community," says Don. From participating on the board of directors of the Boys and Girls Club of the West Valley or acting as a former board member of the Chatsworth Porter Ranch Chamber of Commerce to providing samples of his award-winning paella at the West Valley Warner Center Chamber of Commerce Food & Wine Festival, Don contributes to strengthening his community through his connection to others.
Don graduated from California State University, Northridge and received his J.D. from Loyola University of Los Angeles School of Law. He has been a Super Lawyer for over 10 years, was awarded the San Fernando Valley Business Journal Most Trusted Advisor and was voted the Best Attorney by the Readers' Choice Poll of the Daily News in 2017 and 2019. "I am grateful for my accomplishments, but the true measure of my success is how I help my clients and the next client." 6351 Owensmouth Ave., #101-A, Woodland Hills. 818.704.5151. idwlaw.com.
---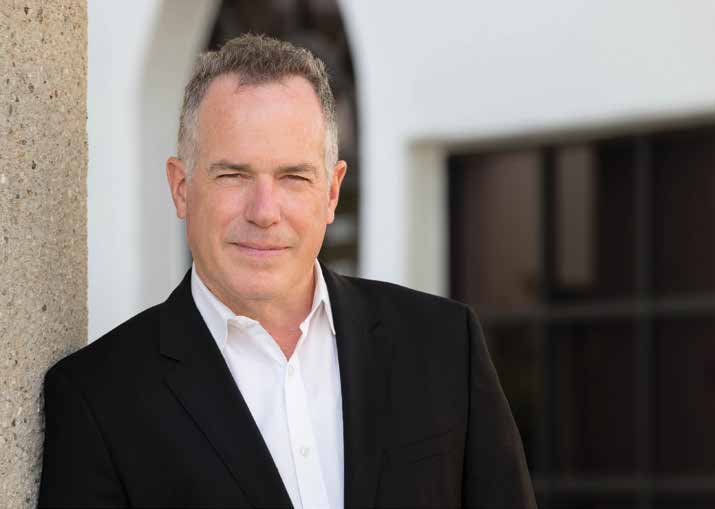 Doug Huberman
Lexington Property Management
Doug Huberman's hallmark is a "lifetime of service" both professionally and personally. He's known as the innovative co-founder of Lexington Property Management and for his philanthropic leadership by example.

Among military veterans, Doug is known as an F-111 Top Gun, USAF Academy Economics professor, and Diavolo Veterans' Project board member with its groundbreaking work helping combat veterans suffering from PTSD. He also promotes dozens of nonprofits on social media that help troubled and disabled veterans.

Doug has also touched the art and music worlds by co-founding the first Levitt Pavilion for the Performing Arts in California with its 50+ free "concerts in the park" every summer. The Levitt Pavilion in Pasadena's Memorial Park is credited for "making the park safe again after dark for families." Collectively, the Levitt Pavilions across the country are the largest free concert series in the nation.

Doug started skiing and tandem cycling programs for the blind in both California and Colorado. "Skiing Eye Doug" has taught hundreds of visually impaired skiers ages 5 to 70 and has trained guides to lead blind skiers down everything from groomed beginner slopes to double-black-diamond runs with car-sized moguls. When he was a professor of economics, Doug literally wrote the book used by blind skier guides at Monarch, Vail, and Beaver Creek.

Never content with "what is," Doug constantly strives for "what could be." As a result, it shouldn't surprise anyone that Doug and his wife, Denise, invented the home management industry to help busy executives, seniors, and bi-coastal families take care of the homes they live in. It never occurred to him that property management companies should focus solely on rental properties.

Crediting his parents and his great grandfather for his focus on making the world a better place, Doug shifts into an old-world Ukrainian accent and asks, "Have you ever noticed that it's virtually impossible to be grateful and unhappy at the same time?"

A graduate of Taft High School, UC Irvine, and UC Davis, Doug gratefully and happily lives in Calabasas with Denise and their two teenage children. DRE# 01153218 818.882.5888 310.728.5636 805.888.7229 213.810.4444 626.588.7598 LexingtonPMC.com
---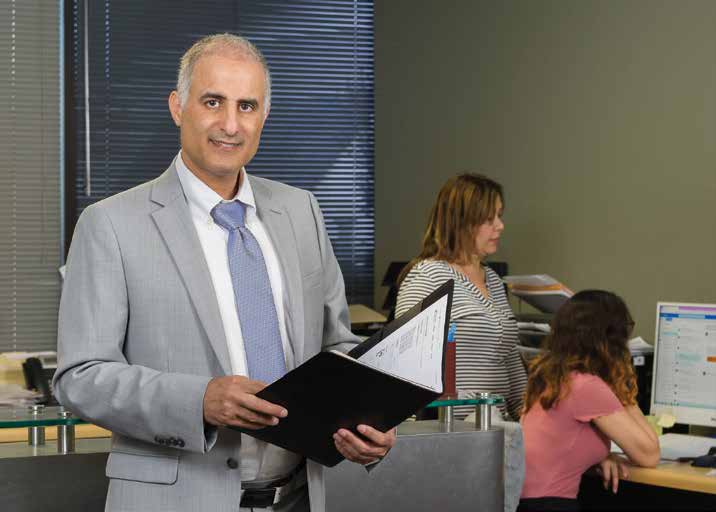 Shane Shalev, CPA
Shane Financial
Shane Financial is a CPA firm based in Calabasas that provides full accounting services. The company's founder, Shane Tzur Shalev, is a highly regarded certified public accountant (CPA) who opened his company in 2002 with one key goal in mind—to make every one of his clients' successes a top priority. Shane Financial offers a wide array of business services, including taxation and financial reporting, business advisory, payroll retirement, and insurance services.
Shane sincerely believes that the success of his company is measured by the success of the clients he works with. According to Shane, "We make a strong commitment to our clients and feel a vested interest in their success. We are known for our responsiveness and knowledge, including fresh ideas, new perspectives, and technical expertise." He also credits his experienced staff, whose skills, knowledge, and integrity keep Shane Financial in the forefront of its industry. "We are committed to supporting every member of our firm and every client in an atmosphere of respect and trust," says Shane. "All matters are handled with the strictest confidentiality and highest ethical standards. We value community and the opportunity to participate in improving our clients' lives."
Honesty, integrity, and responsibility are the three business traits that Shane values most, as Shane Financial learned the hard way that not every company operates using these business ethics. In December of 2019, Shane discovered that the IT company hired to monitor and back up their computer system and prevent cyber-attacks failed to do so. Unwilling to pay the demanded ransom, cyber criminals wiped out most of Shane Financial's data, and the company suffered severe losses. They are slowly rebuilding their business with the support of their wonderful clients and the Calabasas community which they are so proud to be a part of. "Ransomware attacks are a scourge on our society. I now urge all of my clients to make sure they hire a reputable IT company to protect their business data and assets."
Shane believes that what matters most in life is a person's reputation, not their material wealth. "I always teach my children that success is measured not by what you have, but what you give others while expecting little in return." 24011 Ventura Blvd., #200, Calabasas. 877.898.7272. shanefinancial.com.
---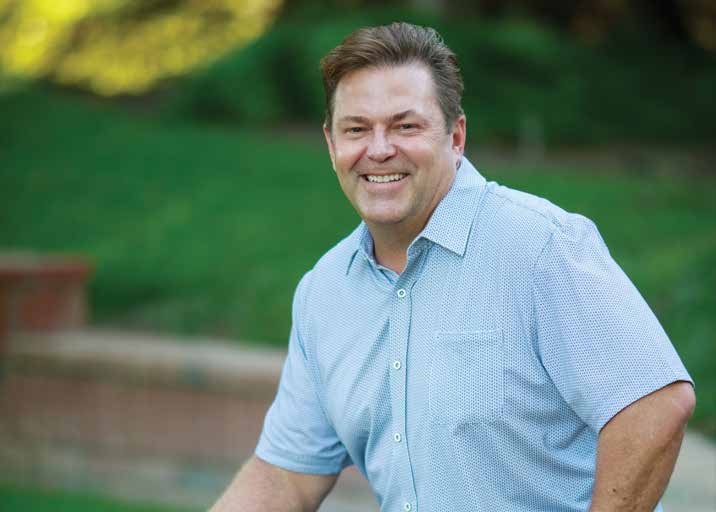 David Watkins
Pinnacle Estate Properties
As a Calabasas, Hidden Hills, and surrounding areas REALTOR® with over two decades of real estate experience, David Watkins is a consistent top producer with the highest-ranked local reviews on Zillow. In addition, he is recognized as the top Calabasas Pinnacle agent. He is known among his clients and the real estate community for his unmatched work ethic, extensive market knowledge, and solid negotiating skills. With a hands-on approach, David personally oversees every step of a real estate transaction. His proven ability to deliver highly desirable results is backed by his countless five-star client testimonials.
David attributes his success to experiences and circum­stances during his youth. "I've been independent since ad­olescence," he says, "which means I had to learn early on that I needed to work to survive and to eat. There was no dependence on parental help—rather it was me, myself, and I working to support myself day in and day out." That mindset became a natural habit that further developed David's diligence, attention to detail, and problem-solving skills. He is genuinely passionate about working nonstop for his clients, whether buying or selling a home.
David's wife originally sparked the idea of becoming a re­altor in his mind, so he credits her for many of his greatest achievements. Previously working earnestly in another indus­try, David was yearning for more flexibility and a desire for per­sonal satisfaction in his career. Always a self-starter, David feels he made the transition into real estate at exactly the right time, where his strong work ethic and independent style certainly paid off.
Looking back on his career, David is incredibly grateful for his success, stating, "I've been in residential real estate for the past 20 years now—that's 20 years full of closing home sales and seeing people move into the next chapter of their lives." It is the part of the business that provides David with the most personal gratification.
"I'm happy to represent my clients during such an important milestone in their lives," says David. "And I try my best to achieve the best results. My passion for real estate is strong, and I look forward to many more years." DRE# 01307458. 24025 Park Sorrento, #110, Calabasas, 818.970.2946. davidwatkins.com.
---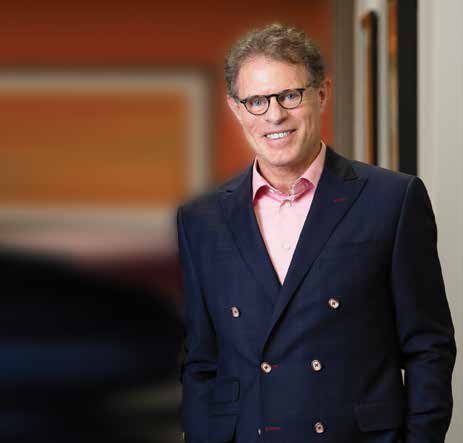 Mark Wendell
MD Wealth Partners
Mark Wendell was first interested in the Wall Street Journal in high school when his father was teaching university economics. So, it's not surprising that he later gained professional expertise as a broker managing clients' investments at Smith Barney. This inspired the formation of his Registered Investment Advisory firm a decade ago, with added credentials: Registered Fiduciary and Registered Financial Consultant. His approach to managing clients' wealth is to prioritize risk management rather than focusing only on portfolio returns. "The most rewarding aspect for me is when clients perceive and appreciate this difference," says Mark. " I apply a strategic approach, using a platform that brings additional professional expertise to my firm. This allows me to also provide estate planning and financial planning." Mark's hobby today is working on his small ranch specializing in breeding award-winning American Aberdeen Angus cattle. 2945 Townsgate Rd., #200, Westlake Village. 805.230.1908. mdwealthpartners.com.
---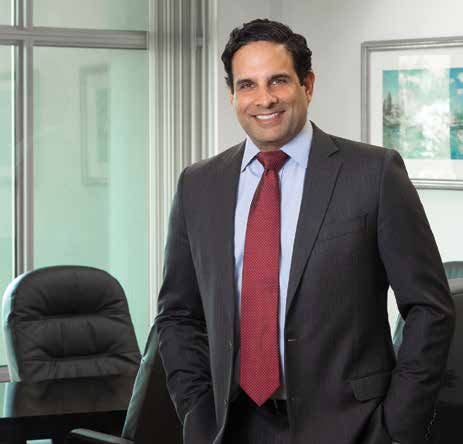 Bob Grewal
Seapoint Business Advisors
Bob Grewal, president of Seapoint Business
Advisors, a Westlake Village mergers and
acquisitions firm, helps entrepreneurs sell their businesses. Seapoint works with businesses with less than $50 million in revenue, a segment considered too small by other advisory firms. Seapoint was recently ranked as one of the top 10 M&A firms in the country.

Prior to founding Seapoint, Bob founded and sold a manufacturing business, so he knows exactly what his clients go through when selling their businesses. Bob attributes much of his success to a relentless work ethic, creative problem solving, responsiveness, and the ability to anticipate issues before they occur. "The greatest compliment is when a past client calls me years later to ask for advice on matters unrelated to the sale of their business. It shows that they trust and respect my advice," says Bob. 2535 Townsgate Rd., #301, Westlake Village. 805.557.8200. seapointadvisors.com.
---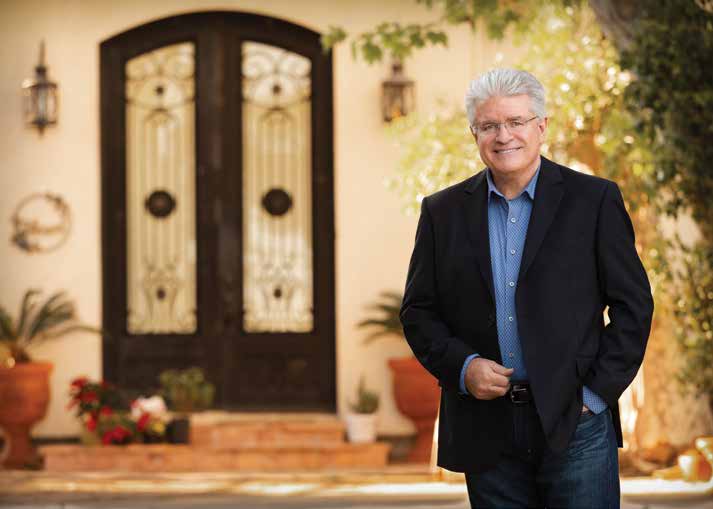 Jim Ferguson
Ferguson Law Firm
For nearly 30 years, Jim Ferguson has practiced government, corporate, and business law in Southern California. He founded Ferguson Law Firm in 1996 with the vision of alleviating unnecessary stress and costly financial and liability concerns for his clients by carefully managing their complex matters. Jim's extensive background allows him to serve as trusted counsel to many highly prominent individuals and their business interests from his office in Beverly Hills.
"I serve as primary legal counsel," explains Jim. "My clients depend on me to oversee all aspects of their legal life. I have the personal experience and resources to provide exactly what they need. I save them time and money and provide them peace of mind knowing their legal and personal lives are safe and protected. Most people seek the legal assistance after problems arise. My clients understand the benefits of retaining a personal lawyer to proactively take care of their legal matters professionally, discreetly, and efficiently before serious problems occur."
Jim began his professional career as press secretary to U.S. Senator Barry Goldwater. Upon the Senator's retirement, Jim was named Director of International Trade by the Governor of Arizona. Thereafter, he was appointed Policy Advisor to the Interstate Commerce Commission by President Ronald Reagan. Jim graduated from the University of Arizona and attended the renowned Institute on Comparative Political and Economic Systems at Georgetown University in Washington, D.C. He earned his Juris Doctorate with distinction from the University of the Pacific's McGeorge School of Law. He is a member of the California State Bar and is admitted to practice before the Supreme Court of the United States. Jim is a member of the Beverly Hills Bar Association.
Jim served two terms as mayor of the City of Palm Desert, having been elected to the city council in 1997 and re-elected in 2002 and 2006. Prior to that, he served as chairman and member of the city's planning commission.
In 2020, Jim was named one of America's Most Honored Lawyers by the American Registry, an honor bestowed upon the highest tier of legal professionals in the United States. 3003 Benedict Canyon Dr., Beverly Hills. 310.994.3660. govlaw.com.
---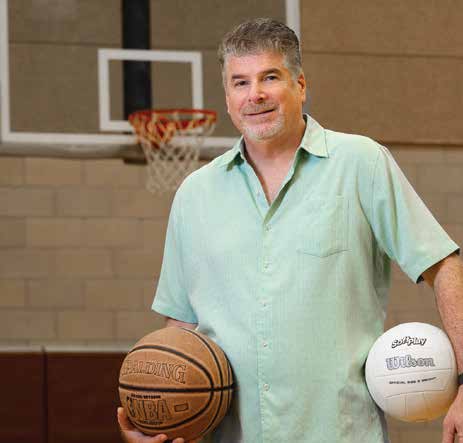 Jeff Rubin
Valley Jewish Community Center
If you, your family, your friends, or your organization would like to associate with someone who cares passionately about community and is dedicated to enriching the lives of children, adults, and seniors, look no further than Jeff Rubin, executive director of Valley Jewish Community Center (VJCC). During his 25+ years of leadership in local city government, Jeff's priority was creating community and making life better for all. He developed a state-licensed preschool, youth camps, sport leagues, special events, parks, playgrounds, and a senior center.

"Now, as I shift to the nonprofit sector, that priority hasn't changed. I'm committed to enhancing the needs of all communities in the Conejo, San Fernando, and Santa Clarita Valleys." The VJCC is your "one-stop shop" for community involvement and your connection to family, friends, and neighbors. 18017 Chatsworth St., #217, Granada Hills. 818.360.2211. valleyjcc.org. jeff@valleyjcc.org.
---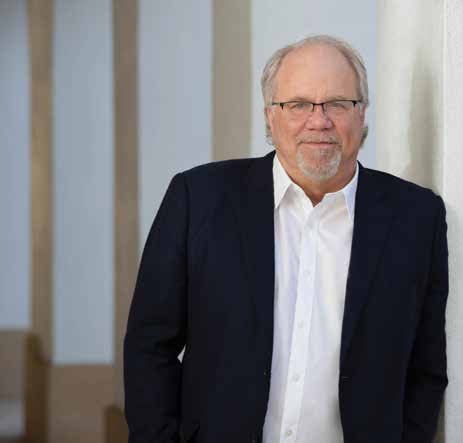 Steve Brevidoro
Steve Brevidoro Insurance Agency
After 13 years in the food and beverage industry, Steve Brevidoro discovered his passion for helping people with their insurance needs. He became an insurance agent and broker in 1991, offering auto, home, life, health, business/work comp, and E&O and D&O products and asset-protecting policies for individuals and corporate clients.
Steve earned the United Chamber of Commerce-San Fernando Valley Small Business of the Year award in both 2005 and 2008. In 2018, Steve received the Spirit of Calabasas Award for his endless volunteer endeavors and fundraising projects for the Calabasas Chamber Wine Tasting Event, the Calabasas Annual Pumpkin Festival, and the Calabasas Cal Cup Bowling Tournament. Steve also announces high school sports for the CIF L.A. City Section. He looks forward to helping and protecting friends, family, and clients in the years ahead. 6911 Topanga Cyn. Blvd., #305, Canoga Park. 818.887.0433. Fax: 818.887.0223. FB: Steve J. Brevidoro Insurance Agency.
---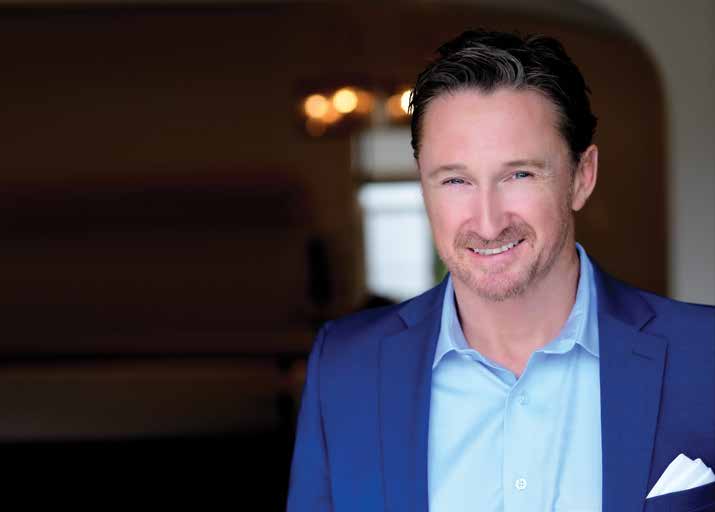 David Smith
The Agency
David Smith has nearly two decades of real estate experience and a long track record of success. After earning a multiyear membership into the Exclusive Keller Williams Luxury Estates Division, David made a move to become a Senior Estates Agent at The Agency, Calabasas in 2021. Working from the Calabasas office in collaboration with his wife, Tracy, he represents clients throughout the San Fernando Valley and Westside. David has continually ranked among the top 1% of producers on every team he's been a part of thanks to the kind of local expertise and relationships that can only be earned by working through multiple real estate cycles and various market conditions.
Having bought, renovated, and sold many properties himself, David is well versed in every aspect of a real estate transaction. He astutely assesses properties for their potential and has developed an extensive network of professionals to recommend for every project. As a parent to two teenage daughters, David provides a valuable perspective to families in the market and can help them make a plan to ease any real estate transition. Whether working with buyers or sellers, developing a proven strategy is the first step to achieving the goal. Through the years, David has built alliances with architects, builders, marketing professionals, photographers, mortgage bankers, appraisers, CPAs, and escrow and title officers to best serve all his clients' needs throughout the escrow. His goal is to streamline the process for his clients—whether they are seeking to sell a condo or a luxury estate, move up or downsize, build a dream home or purchase for the first time or whether they are just looking to invest in real estate—so they understand the process and get the desired results.
Originally from a small town in South Carolina, David grew up surrounded by family in construction and real estate development who instilled in him the value of hard work. After graduating Dean's List from The Citadel with a degree in business administration, he joined his family in developing residential investment properties. Since moving to California in 1999, he has found success advising buyers and matchmaking them with their dream properties, maximizing returns for sellers, and managing his own investments. David's many clients credit his genuine authenticity and deep market knowledge for his well-earned success. DRE# 01503210. 23622 Calabasas Rd., #147/148. 310.480.7523. theagencyre.com/agent/david-smith.
---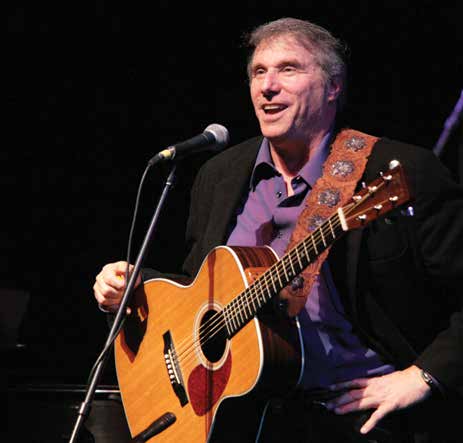 Cantor Doug Cotler
Congregation Or Ami
As a founding clergy member and cantor at Congregation Or Ami, Doug Cotler has blessed the community with his gift of song and incomparable storytelling for over 25 years. With his sensitive and penetrating interpretations of liturgy, Cantor Cotler fuses traditional Jewish melodies with the power of modern, popular music to teach, inspire, and heal. He uniquely brings people closer to holiness and the Holy One, to Torah, and to tradition. His compositions—from "Listen" to
"I'm Standing on the Shoulders" [of the ones who came before me]—illuminate his legacy.

Cantor Cotler is a Grammy Award-winning composer and a nationally recognized singer, songwriter, and musician. His contributions to and influence on the national Jewish music scene are extensive and deep. On March 26, a Concert Celebration at the Viewpoint Performing Arts Theatre will honor his music, career, and legacy (orami.org/one). 26115 Mureau Rd., #B, Calabasas. 818.880.4880. orami.org.
---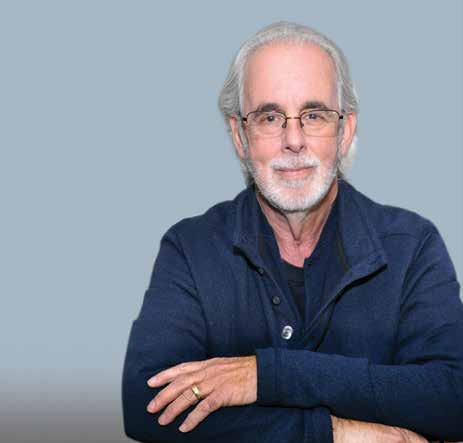 Chris Gomberg
Certified Professional Retirement Coach (CPRC)
Chris Gomberg is a California licensed
marriage and family therapist (LMFT# 16870) and Certified Professional Retirement Coach (CPRC) who has dedicated nearly 40 years in the work/life employee assistance program (EAP) field. Several years ago, he developed a program to help employees enhance their retirement planning. With a focus on physical, mental, emotional, and spiritual well-being, Chris helps pre-retirement and retirement clients manage the next chapters of their lives. Chris explains, "Retirement planning can no longer focus exclusively on Social Security, pensions, and investments. Running out of money pales in comparison to running out of family, friends, and good health." Chris specializes in and presents on such topics as personal and work change management, balancing personal and professional life, positive psychology, stress management and building resiliency, and retirement transitioning. West Hills. 818.692.1934. chrisgombergretirementcoach.com.
---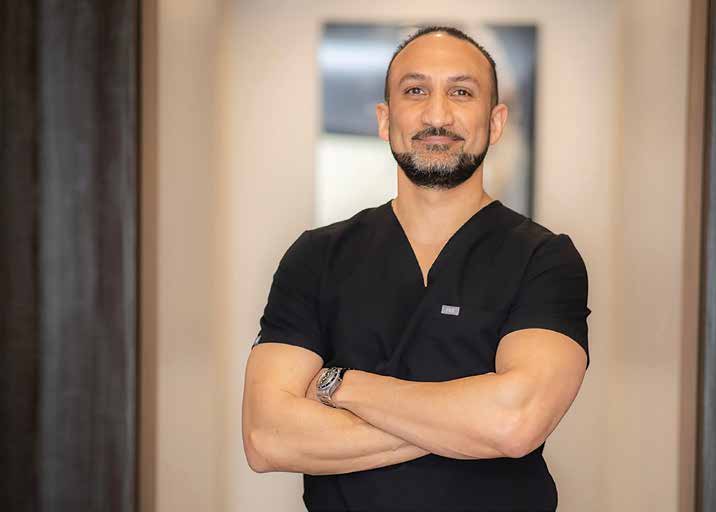 Pedram Bagheri, MD
Allure Medical Aesthetics
Pedram Bagheri, MD, completed his internal medicine residency training in Phoenix, Arizona in 2007. Subsequently, he earned his board certification by the American Board of Internal Medicine (ABIM). Since then, he moved back to California to be close to the most important people in his life, his family and friends. He has partnered with local hospitals, including West Hills Hospital, Adventist Health Simi Valley, and Los Robles Hospital. He heads a large private hospitalist group in the Community and has cared for many critically ill patients in the Conejo Valley.
Aesthetic medicine has been a longtime passion of Dr. Bagheri and therefore has been his inspiration in opening up Allure Medical Aesthetics (AMA). AMA is a top-notch med spa located in the heart of Thousand Oaks.
Having trained with some of the top injectors in Southern California, Dr. Bagheri brings his expertise in many aesthetic procedures and treatments to AMA. These include neuromodulators such as Botox, dermal injectable fillers, PDO thread lift procedures, and radio frequency (RF) devices for skin tightening (Morpheus 8).
Dr. Bagheri prides himself in creating a subtle aesthetic improvement, naturally enhancing the appearance, and accentuating each person's signature look. An unmatched attention to detail and emphasis on patient communication are key factors that Dr. Bagheri attributes to his success and the success of his business thus far. He continues to seek out new training opportunities for himself and his staff to provide his patients with the most up-to-date technology and procedures. His mission at AMA is to provide a comfortable, friendly, and personalized experience without breaking the bank. To that end, the med spa offers competitive pricing for in-demand services, creating accessibility to expertise with a satisfaction guarantee.
Recently engaged to be married, Dr. Bagheri looks forward to starting his own family soon. When he is not helping patients look and feel their best, you will find the doctor working on his physical fitness. He enjoys playing tennis and basketball as well as snowboarding and skiing. 540 N. Moorpark Rd., #6, Thousand Oaks. 805.870.5848. ama-medspa.com. IG: @ama_medspa.
---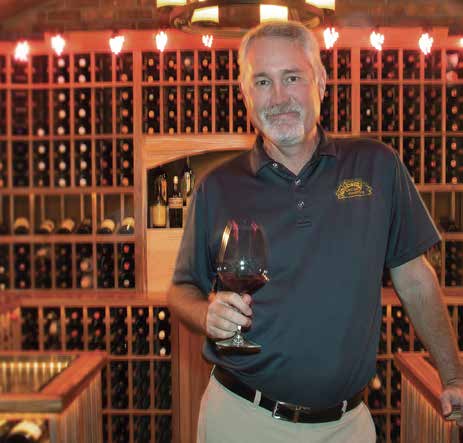 Scott Berry
Cellar Masters, Inc.
After a 27-year career in IT, Scott Berry decided to escape corporate America to feed his passion and fuel his creativity in a field that he was passionate about—wine. So in 2014, Scott purchased Cellar Masters from its founders, and the rest is history. Scott has been somehow involved in every aspect of wine throughout his life, from growing grapes and making wine to properly storing it and, of course, drinking it.
This expertise is an unrivaled asset in the design, construction, and installation of the beautiful, climate-controlled, custom wine cellars and wine storage solutions Cellar Masters is known for. Whether converting an infrequently used closet to creatively utilizing available wall space, Scott enjoys fulfilling every client's dream of designing the perfect wine feature for their home. 2088 Anchor Ct., #A, Newbury Park. 805.375.5040. cellarmastersinc.com.
---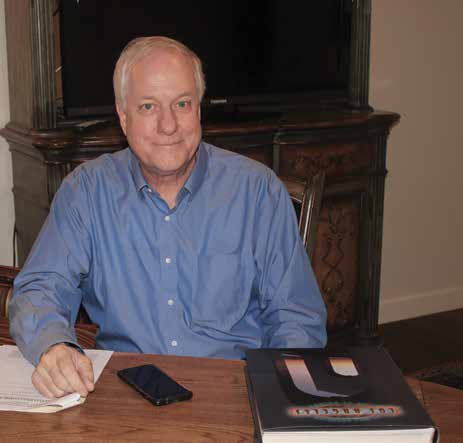 Sean McCarthy
Jackson McCarthy & Associates
Sean McCarthy is a career consultant assisting everyone from C-suite executives to recent—grad job seekers–focusing on fundamental strategies and tools to help them find their pathways to their next employers. McCarthy assists people with career growth and those impacted by the pandemic or who have been laid off and need to find work in this uncertain employment market. He helps clients craft a quality resume and bolster their LinkedIn profiles. He coaches them on job search skills and prepares them for interviews. McCarthy's prior experience includes consulting with Lee Hecht Harrison/ADECCO and independent executive recruiting. McCarthy is an elected member of the Woodland Hills-Warner Center Neighborhood Council, serving on the Planning and Land Use Committee. He's also an active member of the Woodland Hills-Warner Center Chamber of Commerce. 818.389.1876. jacksonmccarthy.com. info@jacksonmccarthy.com.
---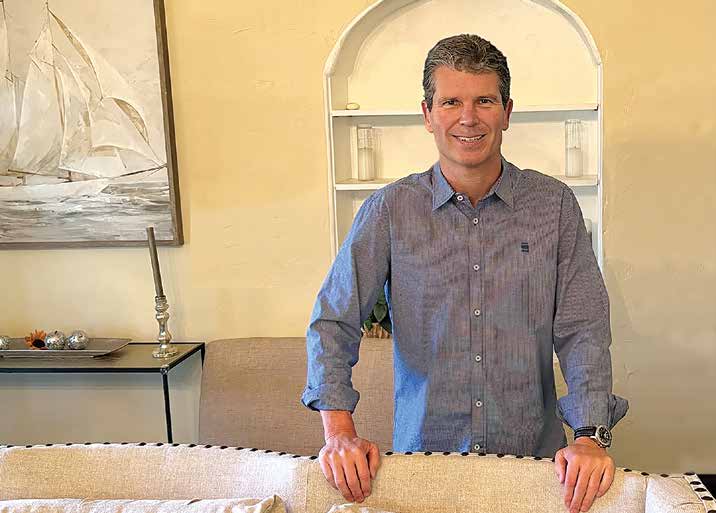 Steve Pomeroy
Believe In Big Change
Steve Pomeroy is the founder and CEO of Believe In Big Change (BIBC), a 501(c)(3) nonprofit organization whose mission is to provide a transformational program designed to empower single, at-risk, and endangered mothers with the best possible tools and skills necessary for healing, life, business, and leadership—enabling a future where they can permanently move out of the poverty cycle and lead their families and communities into the future. In February 2021, BIBC opened its first location in Burbank with 6,000 square feet of living space.

Before founding Believe In Big Change, Steve was an accomplished entrepreneur and business leader. Before opening a consulting business that assisted technology companies in the areas of capital consulting and mergers and acquisitions, he was the CEO and president of a national IT services company based in the Midwest. Despite his successful career, he found himself yearning to do more and give back to his community. While volunteering at the L.A. Mission on Skid Row and CLARE|MATRIX Recovery Center in Santa Monica, Steve recognized that single, at-risk mothers and their children—the largest segment of the homeless population—were severely underserved.

With an initial focus on shame resiliency through empowerment, Steve created Believe In Big Change in July of 2018. By sharing his personal experiences, Steve's intention is to provide hope, strength, and inspiration to those struggling with addiction, mental health issues, and other conditions. He notes, "As a recovering alcoholic, I believe I have found my passion and purpose in life."

Since opening the BIBC facility, the organization has experienced incredible success, including a graduation rate of 30%, which is higher than the 10% industry average, and job placements at 30% above current minimum wage. In addition, all graduating mothers achieved one year of continuous sobriety. According to Steve, "The most rewarding aspect of my work is watching a mother grow and take ownership of her life, reunify with her children, and become the mother she always dreamed of being while staying clean and sober."

When he's not helping others, you can find Steve making time for self-care in the form of boxing, Pilates, golf, reading, writing, and sometimes fishing. 1150 S. Westlake Blvd., #B, Westlake Village. 859.609.3095. believeinbigchange.com. spomeroy@believeinbigchange.com.