The Borderline Tragedy
January 4, 2019
Looking for Light at the End of the Tunnel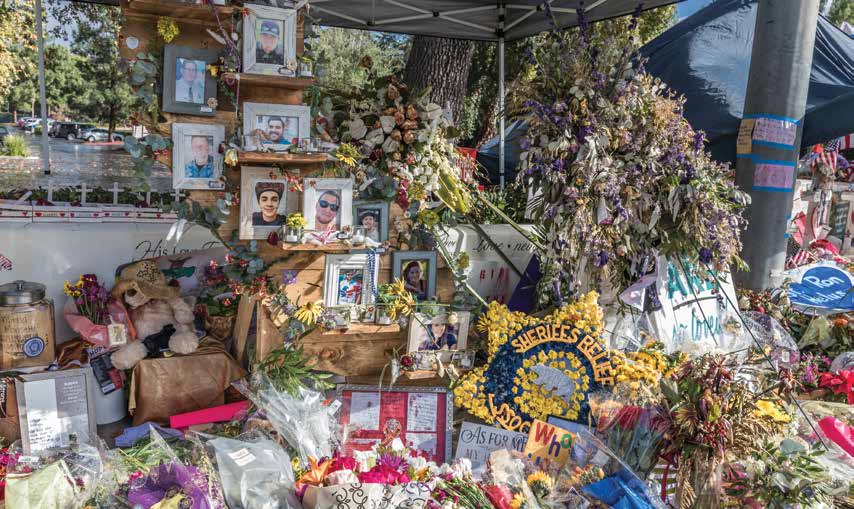 On the night of November 7, the country watched in horror as the news reported a mass shooter firing upon patrons of the Thousand Oaks establishment Borderline Bar & Grill. Suddenly, so many of our friends and family had become another horrific statistic of gun violence.

Surrounding communities continue to hold fundraisers and vigils to show support for the men and women whose light was extinguished all too soon. People can be seen wearing "Thousand Oaks Strong" t-shirts to show they will never forget. We try to make sense of the senseless. Although our thoughts and prayers can never balance out the immense pain and suffering, it is our way to comfort those left behind.

Hundreds were trapped inside the bar that night as gunfire blazed. Many suffered injuries from gunshots, jumping out windows or diving under tables. Our hearts go out to all the victims and their families who have had to endure the unimaginable in our own community.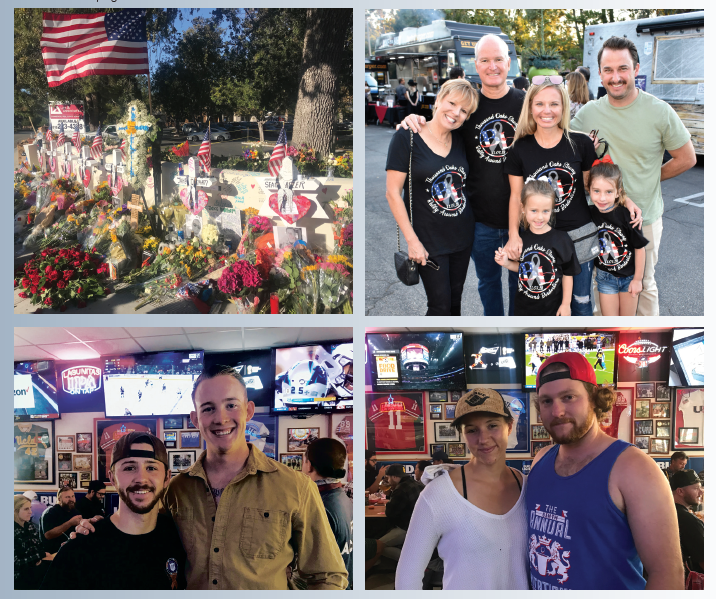 It is unfathomable to understand how it feels to experience such a tragedy firsthand. We were fortunate to hear from some of the survivors who graciously shared their stories.

Twenty-two-year-old Dylan McNey is now a two-time mass shooting survivor of both the Route 91 and Borderline tragedies. He still believes in God and the goodness of the world. He realized he could not survive these ordeals without reaching out to others.

Brendan Kelly, a Marine about to deploy again, was also a victim of both the Route 91 and Borderline shootings. "We all deeply appreciate the outpouring of community support," he says. "Although, at times, we don't quite know how to respond. Attending gatherings with the grieving helps, but it will take a long time to heal. It is 100% harder to see something like this happen on your own home turf to people you care about than to experience what I signed up for in the Marines."

Tori Hiott and her fiancé, Travor Kemerling, also endured this tragedy together and both escaped physically unharmed. Emotionally, they are still healing. "I am so very lucky to have my fiancé by my side and such amazing family and friends to help cope with the loss and the pure unreality of it all," says Tori. "I feel like life is moving forward and a lot of activities are starting to feel normal again, but I don't believe any of us…could ever fully heal from what happened. The main thing that I believe has helped me and a lot of others is just be being together. The Borderline family is stronger than ever right now. I just want to say that everyone handles tragedy differently and … just try to be patient and aware of that. It is obvious that the support is everywhere, and I hope it stays around for a long time…We will become stronger than ever together."

On behalf of Calabasas Style magazine, we send out heartfelt condolences to the families of the victims. There are no words to express our sorrow for this tragedy. And for the survivors, we hope you can start to heal and feel safe again in a community that has your back.
IN MEMORIAM:

Ron Helus, 54 This incredibly brave sergeant was one of the first two officers to arrive on the scene. The 29-year veteran of the Ventura County Sheriff's Department rushed in and was immediately met by gunfire. Helus was set to retire next year.
---

Telemachus Orfanos, 27
Orfanos, who served two and a half years in the Navy, had survived the mass shooting at the Route 91 Harvest festival. Afterwards, he would say, "Live each day for those who can't."
---

Justin Meek, 23
Meek was working at Borderline as a security guard that night. He died heroically trying to save patrons. He graduated from CLU this past May.
---

Alaina Housley, 18 Houseley was a freshman at Pepperdine University who was at Borderline with a group of friends that night. She is the youngest of the 12 victims.
---

Cody Coffman, 22
Coffman was a Little League coach who was in the process of joining the Army. He was known as a gentle soul, always willing to help others, fun loving with a kind heart.
---

Noel Sparks, 21
Sparks was a student at Moorpark College. She touched many people and was very involved in the community and various churches.

Daniel Manrique, 33
Manrique was a Marine Corps veteran who returned from duty in Afghanistan in 2007. "Daniel was at Borderline in his professional capacity with an organization to help fellow vets with PTSD and other issues readjusting to civilian life," says friend Sara Bergeron. "The shooter killed someone who could have been his lifeline."
---

Kristina Morisette, 20
Morisette worked at the front desk at Borderline so many people remember her being friendly, greeting them as they would arrive. Her goal was to learn how to train service animals in Texas.
---

Sean Adler, 48
Adler recently opened his dream business, a coffee house, and was working as a bouncer that evening on the side. He tried to disarm the gunman and will be remembered for his bravery, which is not a surprise to his friends.
---

Mark Meza, 20
Meza would have turned 21 this month, and he had only recently started working at Borderline. He had a magnetic personality that could light up a room and enjoyed making people happy and bringing a smile to their faces.
---

Blake Dingman, 21
Blake and Jake Dunham were good friends and avid off-roaders who grew up in Newbury Park. Blake was an athlete who seemed to excel at anything he tried. He was known for his trucks and dirt bikes, which he loved.
---

Jake Dunham, 21
Dunham loved many sports, including BMX riding, dirt bike riding, off-roading, wake surfing, and knee boarding. He was known by his friends as the life of the party. Working on trucks was one of his passions with his buddy Blake Dingman.