Raiman Rocks
January 3, 2019
The Perfect Marriage of Love and Diamonds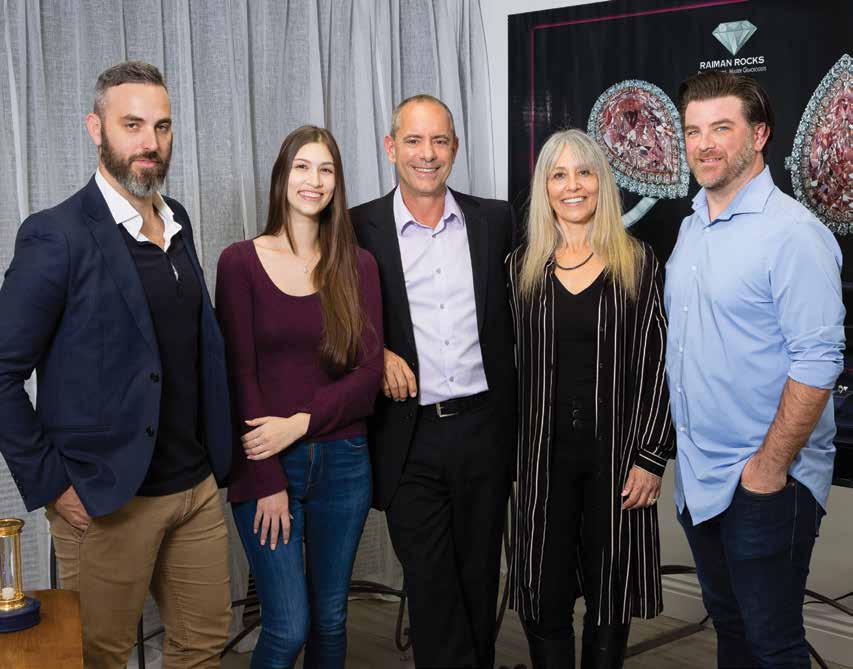 Love and diamonds have long proved to be an ideal match. This is especially true at Raiman Rocks. Utilizing his three decades of experience in the diamond and jewelry manufacturing business, Gall Raiman founded Raiman Rocks in Calabasas in 2006. After Gall married Galit a few years ago, he brought his soulmate into the business to help him source and sell the most beautiful diamonds in the world. The rest is kismet.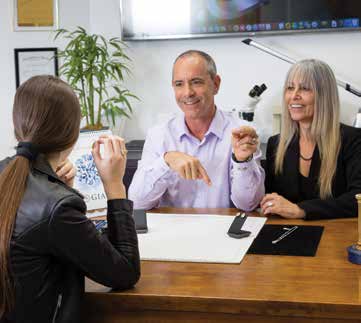 The Raimans first met as children in a suburb of Tel Aviv, where they grew up together. It wasn't until decades later that they became husband and wife and lifelong partners at Raiman Rocks, treating customers and co-workers as extended family.

"We believe in creating long-lasting relationships through our ongoing work with many customers on a year-to-year basis," notes Gall. "We consider a good deal to be one where both sides are happy, a win-win situation. We are proud to say that by the end of most of our transactions, our customers are so satisfied with both the diamond and the deal that we end up sharing a dinner together, or at least a few phone calls to get to know each other even better."
Love and friendship are, after all, what diamonds and precious gems have come to symbolize. They also serve as an investment in the future. The team at Raiman Rocks remains up-to-date on the latest industry trends to offer both buyers and sellers the best possible value.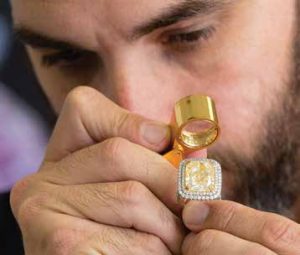 "We provide a concierge experience," explains Galit. "We love giving our clients an 'Old World' kind of service. We believe that true connections are pillars of a happier life."
Ever since Gall began selling diamonds in Hawaii in 1984, he's been involved in all aspects of the business, from buying and selling to designing and manufacturing. At Raiman Rocks, the expert gemologist uses his artful eye and decades of experience to create exquisite one-of-a- kind pieces. Specializing in large colorless and fancy color diamonds, the company sources goods from across the globe to provide the best value.

They also purchase diamonds from the public. Customers can sell their jewelry on consignment at an agreed upon price. The client retains the largest percentage of the sale, while the store receives approximately 10% to 20%.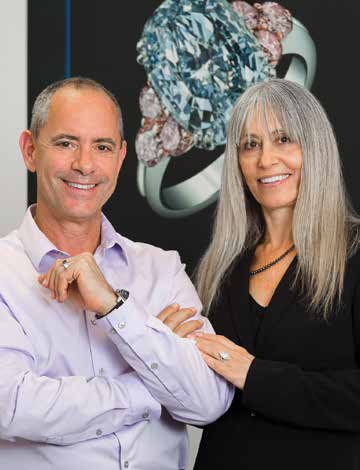 Today, diamonds are not only a symbol of eternal love, they are also a sound investment. Raiman Rocks offers investment-grade, large and natural, fancy color diamonds. Those looking to diversify their portfolios can purchase rare jewels as hard-asset investments. Most of those jewels are handed down as heirlooms, remaining in the family for generations. Gall's impressive skills and extensive network enable him to locate the finest diamonds at the lowest possible prices, passing on significant value to his customers.

"Real estate is fixed, and gold is heavy; but a handful of investment-grade diamonds can fit in your pocket and be worth millions," explains Gall. Those looking for a stable investment would be wise to seek professional guidance from the loving team at Raiman Rocks.
23622 Calabasas Rd., #111
Calabasas
818.224.2222
raimanrocks.com