Successfully Helping Students: Synergy Academics
March 1, 2018

Synergy Academics provides a comprehensive array of services within four main divisions: One-on-One Subject Tutoring, Standardized Test Preparation for various exams, Study Center, and College Admissions Process. As a supplement to their academic services, Synergy also provides financial aid assistance. We met with Jennifer Lopata and asked her some questions about the different services they offer and why they have been so successful helping students.
What strategies does Synergy use to help children/teenagers in school?
With the diversity of our services and broad knowledge base of our tutors, Synergy is able to help students with most difficulties they may experience, spanning from basic phonics to advanced calculus to college-level coursework. Our wide range of services allows us to be helpful no matter what the challenge or grade level.
Our positive, supportive environment and state-of-the-art facilities provide a learning environment encouraging students to thrive. Through our Study Center, we also teach organization and time-management skills that not only improve executive functioning, but also improve self-esteem and confidence.
How does your test-prep work?
Most of our students begin with our unique diagnostic assessment that determines if they are better suited for the SAT or ACT. Next, we customize a test-preparation schedule throughout each week, leading up to the planned targeted test date(s). With weekly homework and review, the preparatory sessions are tailored to each student in areas where focus is needed, whether conceptual or strategy based. Included in any of our test-prep packages or hourly tutoring, we offer complimentary practice exams to strengthen test stamina and adjust the tutoring based on practice test results that exhibit areas of deficiency as well as strength. Ultimately, we advise our students to take their official SAT or ACT exams two to three times to optimize the best sections in the form of a "super score". Earning the best combined test score is a fundamental part of their college application process.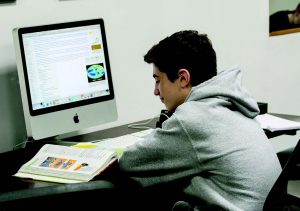 Do you offer college admission counseling?
Yes, we do. With knowledgeable and constructive counseling and guidance, our College Counseling team of experienced advisors helps to navigate the challenging college admissions process. We recommend starting as early as 9th grade to build the college profile, which includes transcripts, test scores, a resume, community service, and possible job shadowing as the student moves through high school. We also recommend advantageous course selections that match future programs of interest.
Does SAT/ACT test prep really help to improve students' scores?
With the majority of students, there are many aspects of test prep that assist in boosting scores. Like in most areas of life, it is about the practice! The more exposure to various math problem types, wording of questions, complicated reading comprehension passages, and essay prompts, the more effectively the student will navigate through these correctly on the official test. If a student is dedicated to the test prep by completing all the assigned homework, attending regular sessions, and taking consistent full practice tests, there is typically a consistent increase in scores.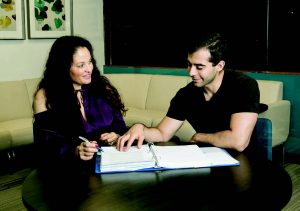 Why has Synergy been so successful at helping students?
With positive energy, knowledgeable and friendly staff, and state-of-the-art facilities, we create an optimal environment for learning and the opportunity for academic success. From the moment our staff and Synergy families step into our facility, it becomes a second home, lending itself to a sense of camaraderie. This environment inspires the determination necessary to maximize academic results and realize personal goals. We also attribute our positive relationships and rapport with students and their families as key to helping them reach their goals and "bring out the best" in themselves academically. Loving what we do here at Synergy transcends to our students, and they, in turn, see themselves positively in their own roles as students. Typically, the results follow!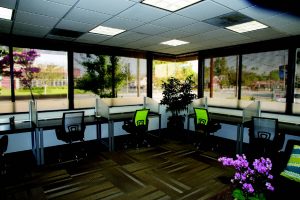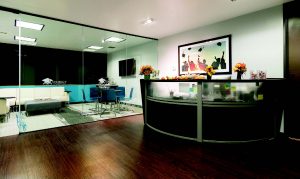 Synergy Academics
6700 Fallbrook Ave #101
West Hills, CA 91307
818.888.8665
synergyacademics.com