Stylish Shopping That is Good for the Economy and the Environment
September 2, 2017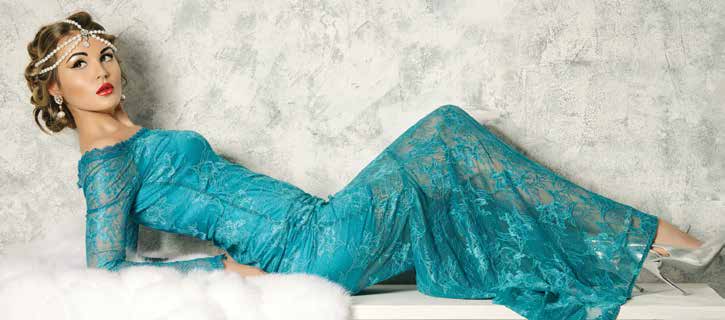 When we think of shopping for antiques, vintage, or resale items, or those on consignment, many of us have varying thoughts. Some visualize a gorgeous limited-edition Prada bag that they had desperately wanted last season but had missed out on. Others visualize a treasure hunt with unexpected finds on rare pieces of furniture or jewelry. Others still are simply thinking that it is time to clean out the closet to make room for this season's newest pieces with a trip to donate or resell last season's fashions. Then, there are the sports enthusiasts with garages full of football pads and soccer cleats from their kids' sports days, realizing it is probably time to clean house.
One of the great things about shopping vintage or resale is that it lessens the environmental footprint that we leave on the world, even if by a small amount. Fashionistas, decorators, sports enthusiasts, and environmentalists can shop in ways that are good for both the economy and the environment. The expression "everything old is new again" gains new credence in today's stylish world. Many interior designers, all with an excellent eye for quality, peruse consignment and antique stores looking for a discarded and forgotten Marge Carson chair or an antique chandelier, among other treasures. A definite interior design trend on the rise is mixing new, modern, minimalist décor with vintage items. Vintage and resale jewelry connoisseurs have stumbled upon estate pieces and watches with the most delicate workmanship, rarely seen in today's designs. Many have found that the quality of antique furniture, jewelry, clothing, and sports equipment far surpasses the more disposable items manufactured today.
While cleaning out a closet or garage, you may find yourself knee deep in your treasures of old. Instead of throwing these usable items away, donate them or even consign them. Be sure to call each resale store to ask about their policies. Some are only open certain days, a few might buy your merchandise right out, and others will take it on consignment. As the time for back-to-school shopping rolls around again, I am reminded of last year during this same time. My high school daughter wanted to include vintage items in her new school-year look. She wanted unique pieces to add to her wardrobe that no one else would have. I even poked around a bit while my daughter shopped, and I found a fabulous Willie Wear ankle length skirt for myself. The only thing that bothers me is that I wore Willie Wear back in the day when it was current, and now, it's considered vintage. Does that mean I'm vintage too?
Here are some of our favorite resale stores:
Consignment Sports
2851 E. Thousand Oaks Blvd.
Thousand Oaks
805.379.5969
consignmentsports.us
Encore Décor Consignment
2130 Newbury Rd., #C
Newbury Park
805.498.7250
encoredecorconsignment.com
MIXT Fine Things
28859 W. Agoura Rd.
Agoura Hills (Whizin Center)
818.879.8698
mixtfinethings.com
Play It Again Sports
5832 Sepulveda Blvd.
Sherman Oaks
818.786.0893
playitagainsportsshermanoaks.com
Ragz 2 Richez
177 N. Reino Rd.
Newbury Park
805.732.6691
The Closet Trading Company
5903 Kanan Rd.
Agoura Hills
818.707.7808
6316 Topanga Cyn. Blvd., #2170
Woodland Hills
818.912.6025
theclosetsb.net
By Irene Marshall