Shine a Light on Human Trafficking
November 14, 2018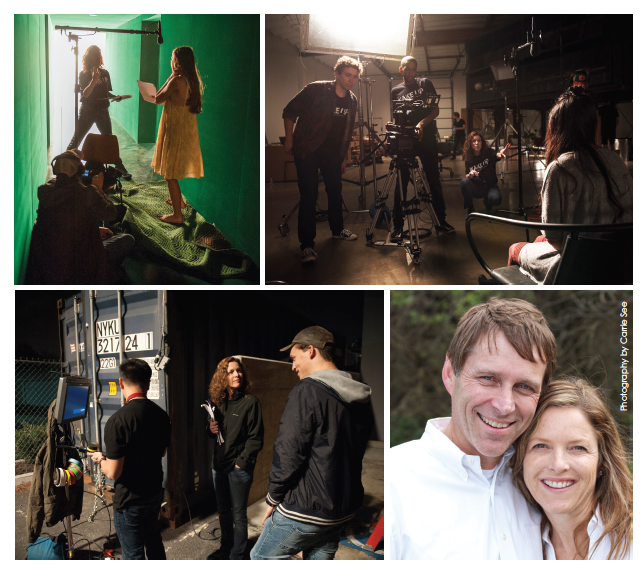 Thousand Oaks residents Janet Craig and her husband, Doug Grossman, illuminate the growing problem of sex trafficking both here and abroad in their upcoming film, The Hotline Movie (thehotlinemovie.com). This fictional story about one suburban family's emotional upheaval after their foster daughter is abducted and forced into human trafficking, concerns an all too real subject.
Human trafficking continues to take place right in our own backyards in Ventura and Los Angeles counties and beyond. "This multi-billion dollar business rivals drugs and arms dealing as one of the world's top three organized crimes," note the filmmakers.
After listening to a trafficked victim at a Forever Found event, the couple wanted to do something to help. "I wanted others to hear her story and join me in making this crime end," explains Craig, an accomplished actress, writer, and director. "Filmmaking is my work and passion, so I began working five years ago to make a feature. Our goal is to ignite others into action to help fight trafficking and reach a global audience."
This film was inspired, in part, by the couple's personal experiences as foster parents and work with the homeless on Skid Row in Los Angeles. They've recently joined forces with RaisingHOPE, Inc., who've signed on as producers. Janet and Doug, a Sr. Vice President at 20th Century Fox Home Entertainment, hope their film will bring the subject even more into the mainstream and provide additional support for such vital organizations as Forever Found and ZOE International. They are also raising funds for the film via Indiegogo at indiegogo.com/projects/the-hotline-movie.
by Irene Marshall
Set photography by Mike Yuen