Experience True Horse Power
November 7, 2018
at the Bell Canyon Equestrian Center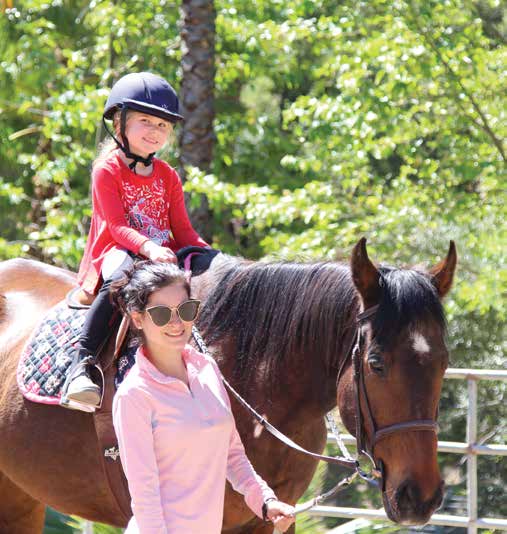 To ride a horse is to truly feel alive as you canter unfettered beneath blue skies. Throughout history, horse and rider have created one of the best marriages between human and beast. From ancient warriors on horseback to the valiant riders of the Pony Express, this dynamic duo has developed a unique relationship that continues to this day.
Fortunately, those living in the Conejo and San Fernando valleys can still ride this noble animal thanks to the Bell Canyon Association, a gated neighborhood with 27 miles of trails originally designed as an equestrian community and bordered by the serene Simi Hills. Since 1969, the Bell Canyon Equestrian Center (BCEC) has served as one of the area's few full-service equestrian facilities. Bell Canyon residents and guest boarders can experience a variety of training, including English hunter/jumper, show jumping, and eventing. The BCEC is home to award-winning trainers Kelly Jennings of Cellardoor Equestrian and Mark Bone of Huntover.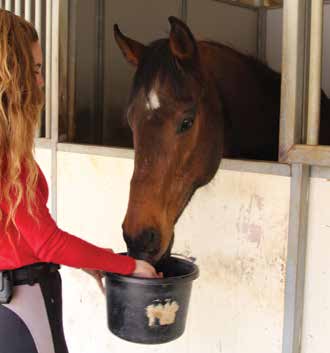 The only facility of its type ever designed and built by renowned architect Cliff May, the world-class BCEC has been under major renovations over the last year, including the main building. Thanks to the leadership of Bell Canyon Board of Directors Lisa Riccomini and Geoff Abadee, both the Main Arena and the Hillside Arena have new, premium, all-weather footing. The BCEC's gorgeous grounds include four recently renovated barns with 74 box stalls, 14 updated pipe stalls, a refurbished round pen, wash racks, large turnouts, and sun pens, as well as a superb shaded picnic area and courtyard for all to enjoy.
The BCEC is also home to the Bell Canyon Riding Academy (BCRA), which welcomes everyone, from beginners to advanced riders, children, and adults. Designed to develop educated, well-rounded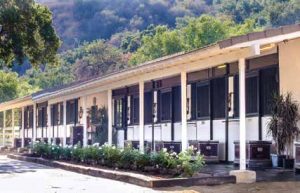 riders,the BCRA aims to create a positive, lifelong connection between rider and horse. The staff fosters a fun, instructive environment, where correct principles are taught from the beginning and safety is a top priority. A 30-minute private lesson starts at $60 for residents and $65 for non-residents. The BCRA also provides semi-private group lessons and very popular Pony Camps several times a year, where kids can learn how to ride and care for horses. The school horses include Mia, a distinguished California equitation horse, and Rushmore, a patient mount who spent many years as a Boy Scouts horse, trail horse, and special companion to troubled youths.
Besides the magic of the Bell Canyon landscape, it is the love and stewardship of the residents in Bell Canyon who have contributed to the renaissance of the equestrian center that have made it a lovely and loved feature of Bell Canyon.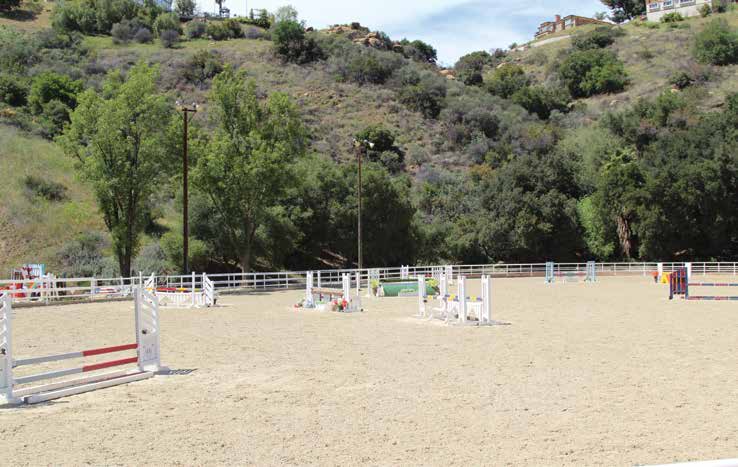 Bell Canyon Equestrian Center
29 Baymare Rd.
Bell Canyon
818.346.9879
bellcanyonequestriancenter.com
IG: @BellCanyonEquestrianCenter
by Lori Berezin
Photography by Ken Bondy and the Bell Canyon Equestrian Center