Marnie Schneider
September 29, 2022
Shares Football, Friendship, and More With Children Worldwide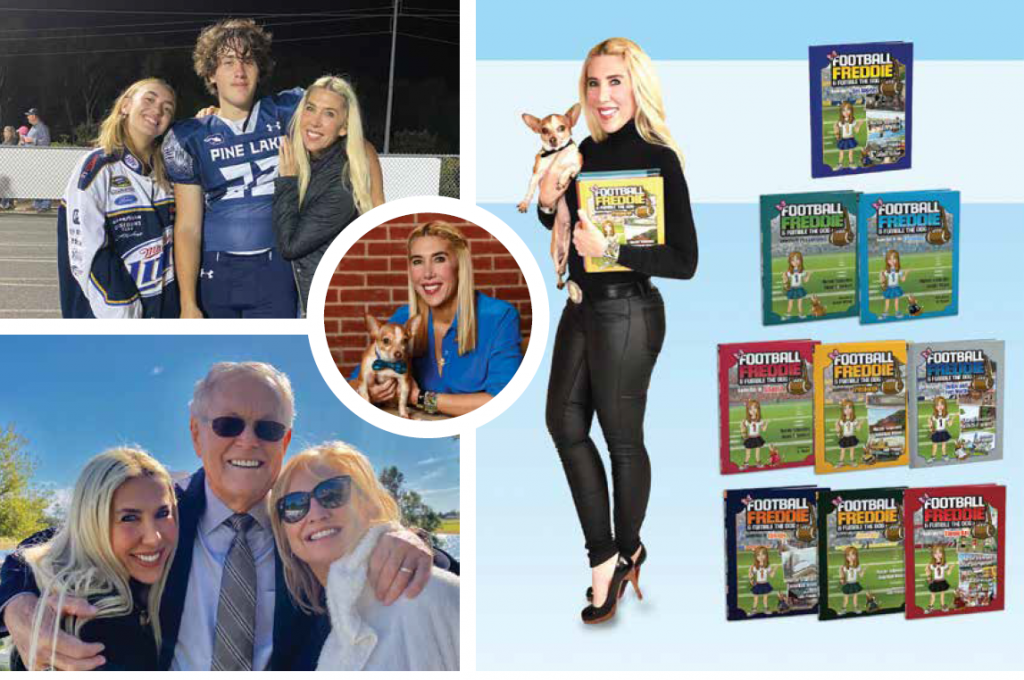 Marnie Schneider, the granddaughter of former Philadelphia Eagles owner Leonard Tose, was born and bred in NFL culture. Learning many life lessons on the turf, she wanted to spread her love of game day to children worldwide and was inspired to write her first book in the Football Freddie and Fumble the Dog Gameday in the USA series based on her grandfather's team and personal hometown, Philadelphia.

The Gameday in the USA series follows two lovable characters, Football Freddie and Fumble the Dog, on their mission to see every team in the country on their home turf. But the dynamic duo finds that each city holds more than just the game—as Marnie takes young readers on a tour of each city with her special friends, visiting historical sites, national parks, and museums to learn local history and even touring local restaurants along the way to fully immerse the reader in regional culture.

One of Marnie's primary goals in her storytelling is to send a positive message. "Everyone has different obstacles to overcome in life, but the best way to overcome those obstacles is to continue moving the ball down the field," she shares in one of her sports metaphors. Reflecting on her accomplishments, Marnie says, "I am happy that the book series is doing what it was created to do—communities embraced it and kids were not only reading the book but encouraged to start playing sports."

Find out more about Marnie's eight-book series and pre-order the latest in the Gameday series set in our backyard, Los Angeles, at gamedayintheusa.com. All books are also available on Amazon and Mascot Books.