Maestro James Domine
May 3, 2019
Conducts the SFV Symphony Orchestra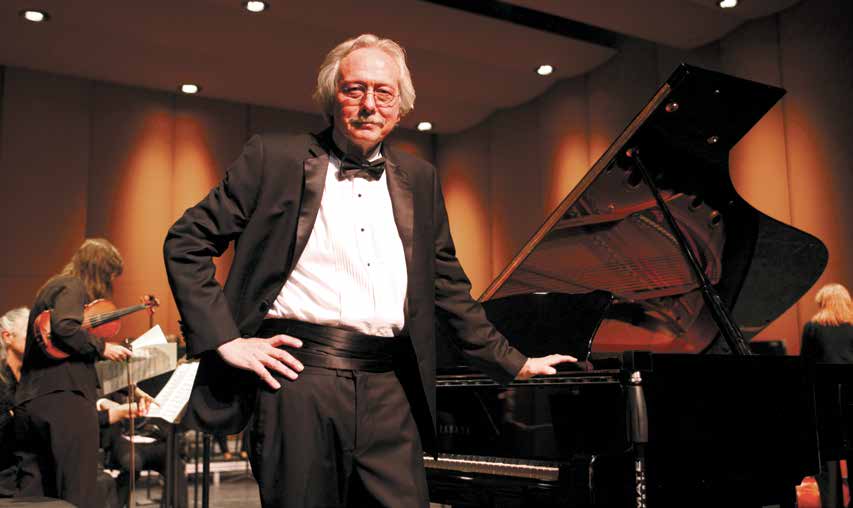 Those of us residing in and around Calabasas are fortunate to have a variety of high-caliber live-entertainment options right in our own backyard. One shining example is the San Fernando Valley Symphony Orchestra (SFVSO) led by Music Director and Conductor James Domine. Their current venue, the Calabasas Performing Arts and Education Center, offers great acoustics and the perfect atmosphere to enjoy live symphonic music the way it was meant to be heard.

Founded in 1979 by James Domine, the group was originally conceived as the Van Nuys Civic Orchestra. That same year Domine entered the University of Southern California on a full scholarship to earn a Master's Degree in Music Composition and Theory. The community-based group eventually evolved into the SFVSO.

Domine's passion for symphonic music began as a child when his 3rd-grade class attended a performance of Mozart's The Magic Flute at the Shrine Auditorium. That life-changing experience was to be forever imprinted upon his consciousness. It also speaks to the importance of exposing children to the arts at a young age.


Maestro Domine continues to compose and perform music in a wide range of styles and genres. He performs regularly with several rock and blues bands, a jazz ensemble, and a classical quartet known as the Symphomaniax. In addition, he teaches music at several colleges and universities and is an active author and director of theatrical productions. More details on this virtuoso can be found on his website, jamesdomine.com.

"Versatility is the key to a career in the arts," notes Domine. "The time I have spent conducting great masterpieces with the San Fernando Valley Symphony Orchestra has provided many opportunities to work with some of the finest musical talent in the world. I have been privileged to have a decades-long hands-on personal experience with the wonderful art of music." The next SFVSO performance is June 1 at the Calabasas Performing Arts Education Center, 22855 Mulholland Highway, featuring the Piano Concerto #1 by Tchaikovsky and Rimsky-Korsakoff's Capriccio Espagnole. For tickets visit sfvsymphony.com.