LVUSD Students
August 9, 2023
Charged Up for Battery Recycling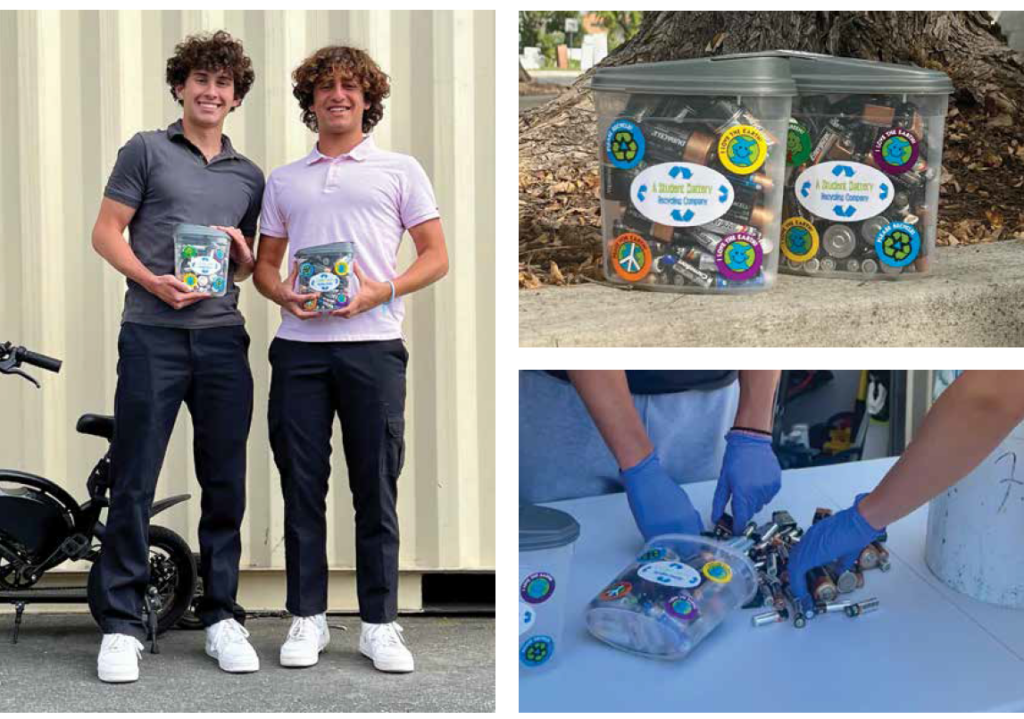 Five years ago, three LVUSD students—Daniel Oroszlan, Eli Rubel, and Aiden Rubel—recognized the potential harm that discarded batteries could cause the environment and created a nonprofit organization, the Student Battery Recycling Company, taking charge to make a positive impact on the Calabasas community.
Since its inception, the organization has collected and recycled over 500 pounds of batteries, making a significant contribution to Calabasas' environmental sustainability. It continues to expand its reach to nearby towns, with the three founders working tirelessly to raise awareness about the importance of recycling batteries. Daniel, Eli, and Aiden also set up numerous collection points throughout the Las Virgenes Unified School District, enabling families to dispose of their batteries easily and responsibly. In celebration of this year's Earth Day, the Student Battery Recycling Company called on every family in the community to recycle their batteries responsibly using one of the designated collection points.
The boys have received widespread recognition for their efforts, including a personal letter of encouragement from one of the Calabasas City Council members. The continued success of the students' organization is attributed not only to the hard work and dedication of the inspiring young founders but also the longstanding support of local LVUSD families and the surrounding communities.