Holiday Gift Guide 2019
November 1, 2019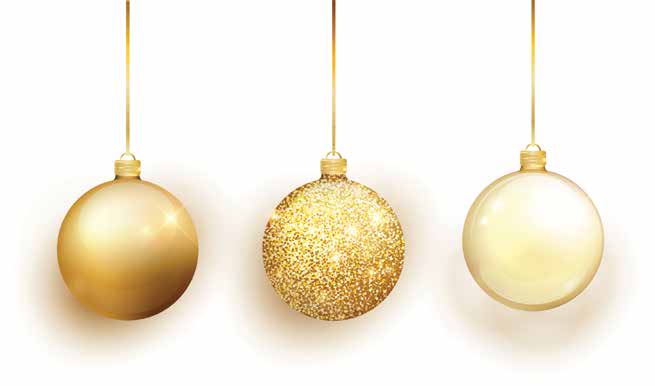 CELEBRATE THE SEASON
Take a peek at the great gift ideas we have in store for you.
Share in the spirit of giving.
---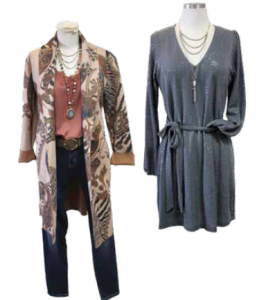 BLUSH BOUTIQUE

Blush Boutique has everything you need to look perfect for the holidays with top-trend fashions at affordable prices! You'll find a great selection of contemporary dresses, tops, jeans, and jackets, plus fabulous accessories, jewelry, belts, and bags that make perfect holiday gifts!

23671 Calabasas Rd.
Calabasas
818.222.5874
shopmyblush.com
1610 E. Thousand Oaks Blvd., #E
Thousand Oaks
805.497.6100
IG: @shopmyblush
---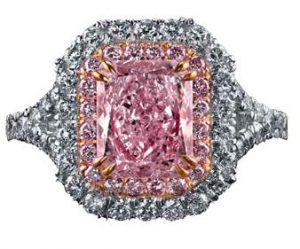 RAIMAN ROCKS

A one-of-a-kind, 2.05 ct, fancy, light-orange-pink diamond ring is the perfect gift to leave anyone speechless this holiday season. Set in platinum with a double halo of pink and colorless diamonds, Raiman Rocks designs each exquisite piece of jewelry with their client in mind.

23622 Calabasas Rd., #111
Calabasas
818.224.2222
raimanrocks.com
---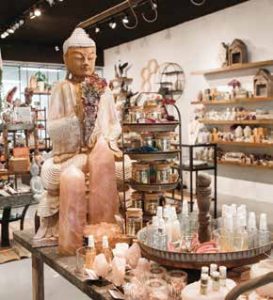 ROCK PARADISE

Rock Paradise store is a must-see destination for the perfect gift for yourself and your loved ones. With a huge variety of ethically sourced crystals, art, home décor, and jewelry, it is truly an interior designer's dream.

21828 Sherman Way
Canoga Park
818.963.8557
rockparadise.com
IG: @_rockparadise
---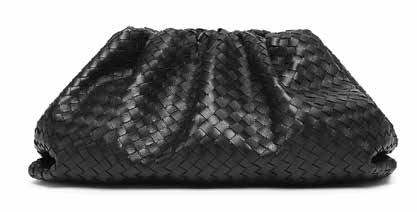 THE KINGDOM

The premiere destination for luxury shoes and accessories, carrying new designs straight off the Milan and Paris runways. Whether it's a beautiful pair of heels, a limited-edition sneaker, or an exclusive handbag, this high-end boutique has something for every fashionista.

The Commons at Calabasas
4719 Commons Way, #G
Calabasas
818.912.6990
shopthekingdom.com
IG: @shopthekingdom
---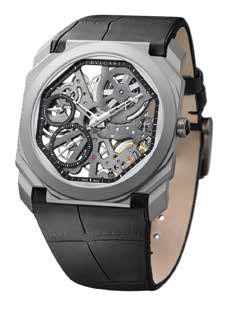 DÉJAUN JEWELERS

Proudly displaying its openwork masterpiece, the Bulgari Octo Finissimo Skeleton watch in titanium allows a clear view of its inner perfection. Discover this exquisite timepiece at Dejaun Jewelers – one of the most trusted jewelry stores in Southern California.

The Village at Westfield Topanga
6320 Topanga Cyn. Blvd., #1650
Woodland Hills
818.888.8292

The Oaks Mall
424 W. Hillcrest Dr.
Thousand Oaks
805.495.1425
dejaun.com
---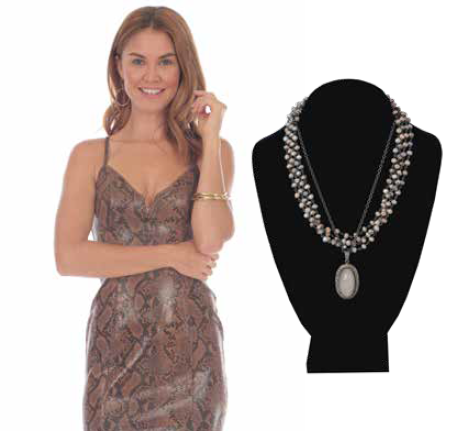 M.FREDRIC

Whether you're splurging on yourself or a loved one, don't miss out on this one-ofa- kind necklace with real diamonds and moonstones by Safia Day Jewelry or the amazing ASTR The Label snake print mini dress. Find these pieces and many more at your local M.FREDRIC store.

mfredric.com
IG: @mfredric
---

CANNA RIVER

Give the gift of wellness without giving your wallet away. Canna River's premium CBD tinctures are made with lab-tested extract from USA-grown hemp and organic MCT oil. Non-GMO and vegan, starting at $35 for 1000 mg.

Shop online at cannariver.com
---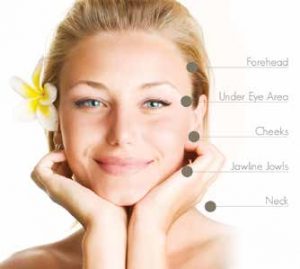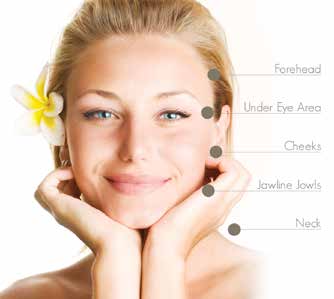 COMPLEXIONS CALABASAS
Looking for the perfect way to pamper a loved one this holiday season? Complexions Calabasas is offering the newest "non-surgical facelift," CACI Synergy Facial, which banishes wrinkles instantly with little to no recovery time. Make your beauty feel even more beautiful from the outside in. Gift certificates available.
28328 Agoura Rd., #101
Agoura Hills
818.854.5684
---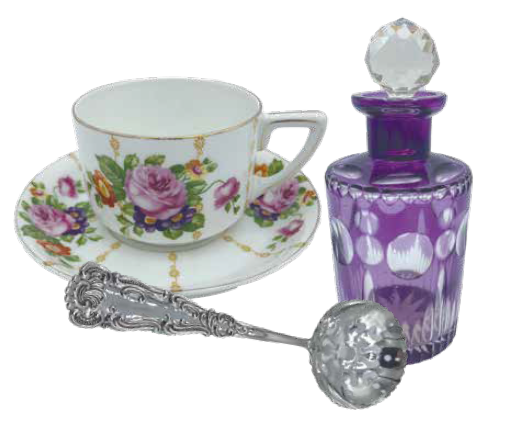 BEAVER'S DEN ANTIQUES

Find a gift that's unique and timeless at Beaver's Den Antiques, the perfect place to find precious treasures that hold a history, heritage, warmth, and character. Complimentary personalized gift wrapping makes for the perfect finishing touch.

20969 Ventura Blvd., #20
Woodland Hills
818.881.0690
beaversdenantiques.com
IG: @beaversdenantiques
---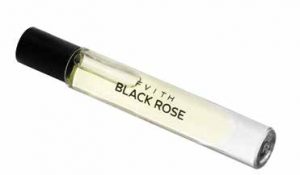 FVITH

A rose without thorns is just another flower. For a true Damascena fragrance, gift Black Rose by FVITH. This rose is sophisticated, layered, and bold. Available in a hand-poured noir candle ($45) and roll-on oil ($50).

Shop online at fvith.com
---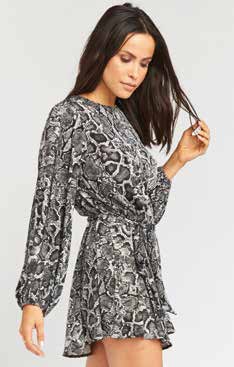 SIANY

Find a haven of all the latest trends in women's accessories and clothing. One step in Siany guarantees you'll leave with perfect pieces for even the hardest-to-please fashionistas. Plus, complimentary gift wrapping is available with every purchase.

966 S. Westlake Blvd., #10
Westlake Village
805.557.1881
IG: @shopsiany
---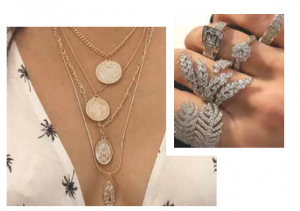 EL MIO BOUTIQUE

Chic, comfy, and unique clothing made in the U.S.A., France, and Italy. Jewelry, bags, and accessories from all over to match your style. Private shopping available upon request. Friendly little shop in the corner.

Inside Regency Salon Suites
23361 Mulholland Dr., #21
Woodland Hills
818.515.6793
IG: @elmioboutique
---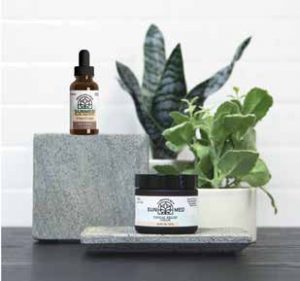 YOUR CBD STORE

Celebrate the holidays without the stress! Premium-quality, organic CBD provides natural relief and brings your body back to balance so you can ease through your day. Stop by to check out their gift sets and try some free samples.

Your CBD Store Woodland Hills
22720 Ventura Blvd.
Woodland Hills
818.456.4208
cbdrx4u.com
IG: @yourcbdstorewoodlandhills
---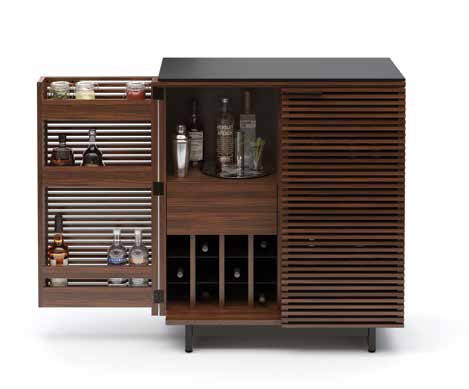 BDI

The BDI Corridor Bar is the perfect cocktail of style and function. The free-standing bar features double-louvered doors that open to reveal everything a bar needs. Ample storage keeps essentials accessible, while a satinetched top lets your inner mixologist shine.

Rapport
435 N La Brea Ave.
Los Angeles
323.930.1500
bdiusa.com/retailers
IG: @bdi_furniture
---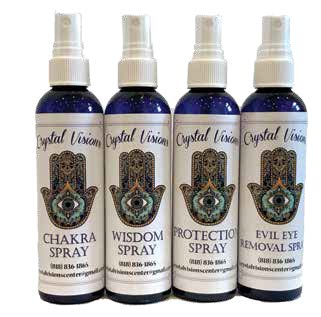 CRYSTAL VISIONS SPIRITUAL CENTER

Crystal Visions doesn't only offer services like palm or tarot card readings. They specially curate a wide variety of thoughtful gifts, including Chakra Sprays to supplement your emotional and spiritual journey. Visit the gorgeous spiritual center to learn more.

22231 Mulholland Hwy., #209
Calabasas
818.836.1865
calabasaspsychic.com
IG: @crystal_visions_calabasas
---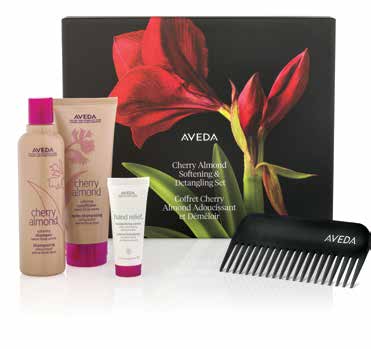 THE SHOP AT THE CHAIR

Give the gift of beauty and relaxation with Aveda skin, hair, body, and makeup products! The Chair Salon and Spa is your Aveda destination with organic, cruelty-free products designed to lead you on a journey through purification, excellence, and beautification. Gift cards available!

26527 Agoura Rd., #112
Calabasas
818.912.6769
thechairsalonandspa.com
---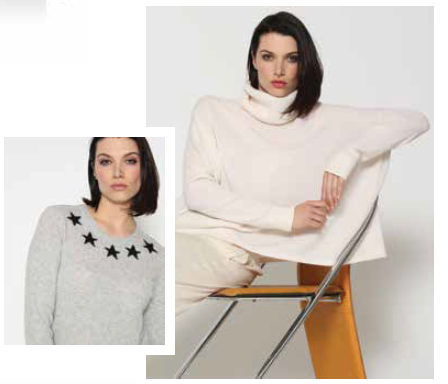 SUGAR

Visit Sugar for the latest trends. We are in love with the new cashmere collection from Minnie Rose New York. Sugar is a fun place to shop for all of your holiday gifts. With their complimentary gift wrapping, gift giving is a breeze.

982 S. Westlake Blvd., #4
Westlake ViIlage
805.373.0243
shopsugarstore.com
IG: @shopsugarstore
---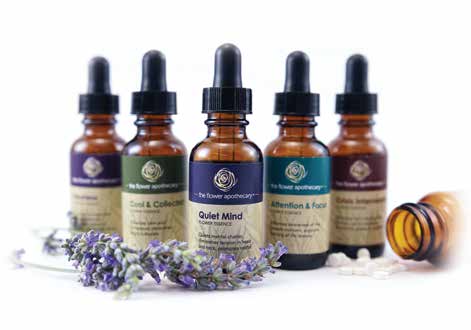 THE FLOWER APOTHECARY

Flowers with Superpowers: The Flower Apothecary flower remedies provide natural relief from stress and other negative emotions. Formulated by a psychologist, safe and effective for people and pets of all ages. Vibrational remedies and not essential oils, they do not pose a risk of allergens.

Available at:
Erewhon Markets
Lazy Acres Markets
Select Vitamin Shoppe locations
and theflowerapothecary.com
---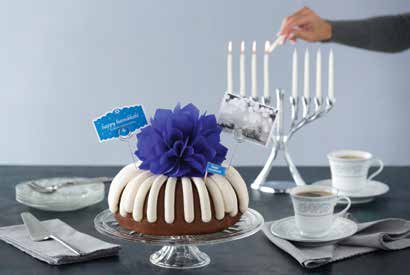 NOTHING BUNDT CAKES

Everyone's favorite for holiday parties, gifting, and dessert needs. Delicious cakes are baked fresh daily and crowned with their signature cream cheese frosting. Choose from nine classic flavors, a seasonal featured flavor, and festive hand-crafted holiday designs.

6524 Platt Ave.
West Hills
818.340.2253
Kosher certified

1610 E. Thousand Oaks Blvd.
Thousand Oaks
805.446.3082
nothingbundcakes.com
---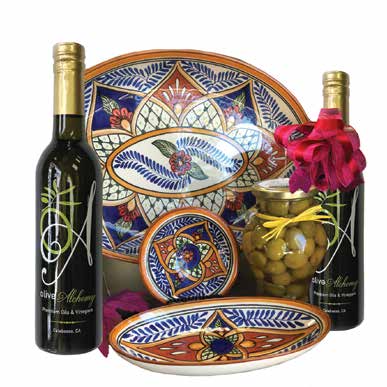 OLIVE ALCHEMY

Treat your loved ones to tasty, fresh specialty olive oils and balsamic vinegars. Try the stuffed olives, gourmet salts, and artisan chocolates to share at your holiday party. Adorn your table with unique ceramic and olive wood designs.

4774 Park Granada #5
Calabasas
747.226.3767
olivealchemy.net
---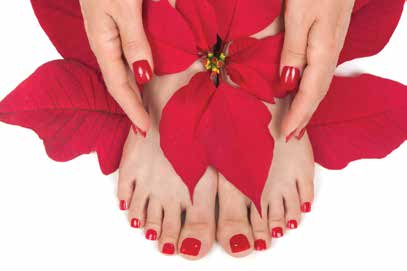 CQ NAILS & TK NAILS

CQ and TK Nails are the best nail salons in Calabasas, offering manicure and pedicure options for men and women. Both offer gift cards and walk-ins are always welcome. Mention Calabasas Style for your 12% discount.

CQ Nails
26500 Agoura Rd., #107
Calabasas
818.880.0499

TK Nails
26527 Agoura Rd., #108
Calabasas
818.880.5148
---