Harmony in Basketball
March 6, 2018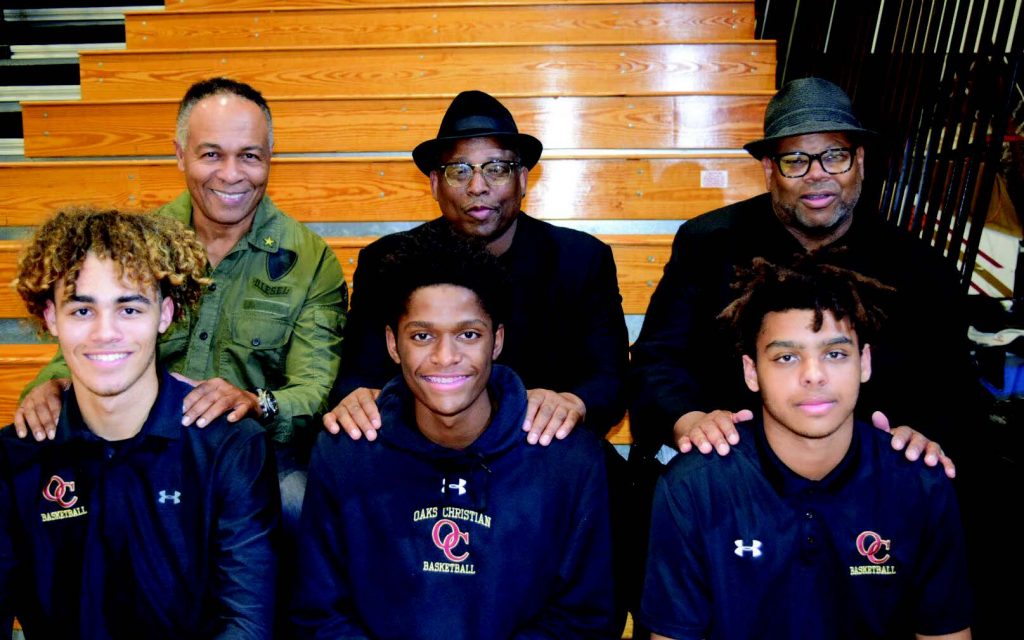 Sometimes fate can harmoniously bring people together. Take the case of three Oaks Christian High School basketball players for example: Jericho Parker of Calabasas, Max Harris of Hidden Hills, and Talin Lewis of Westlake Village. The threesome met at the age of 11 when they began playing on Aim High, an Amateur Athletic Union (AAU) basketball team, which was coached at the time by Vince Smith, the brother of NBA player Kenny "The Jet" Smith. Jericho, Max, and Talin quickly became friends as they bonded with the team, traveling to tournaments in California and Nevada and making their mark with spectacular three-pointers, aggressive defense, and impressive rebounds, utilizing their personal heights up to 6'5". They were a force to be reckoned with on the court already then.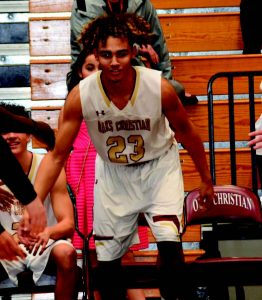 Although at the time one of the boys was attending a different middle school, coincidentally, they each enrolled at Oaks Christian High School in Westlake Village and not only found themselves as teammates again, but realized they had something else noteworthy in common: their fathers.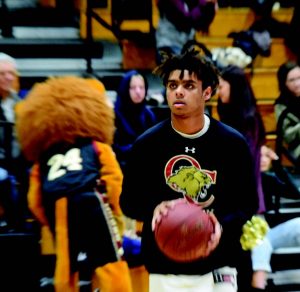 Jericho's father, Ray Parker Jr., is a world-class musician, known for writing and performing music such as "Ghostbusters," "A Woman Needs Love," "The Other Woman," and other chart-topping hits. Ray has also written music and produced for Chaka Khan, Boz Skaggs, and New Edition, among others.
Similarly, Max and Talin's fathers, Jimmy Jam and Terry Lewis, are also very successful songwriters and producers and have written and produced music for Michael Jackson, Janet Jackson, Prince, The Time, and many more famous artists. Combined, they have more Billboard number-one hits than any other songwriting and production team in history and were recently inducted into the Songwriters Hall of Fame. All three fathers are Grammy Award-winning songwriters and producers and have influenced their sons.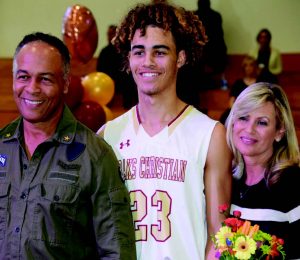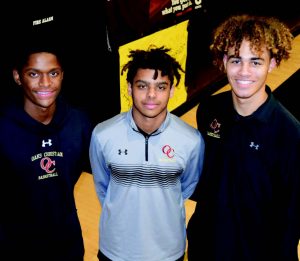 Jericho and Max plan to follow in their dads' melodic footsteps. Jericho, a senior, is eager to major in music in college and has successfully written and sung several of his own songs. He hopes to play college basketball as well. Max, a junior, is also musically talented and is excited to study music production, multi-media studies, and global brand building in college. Max is already marketing and managing new artists with the help of his famous dad. Talin, an exemplary honor student and senior, is a strong double-sport athlete in basketball and track and field. He would like to branch out with a major in biology while competing in college sports.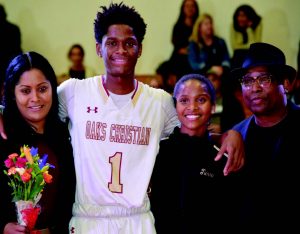 Was it a coincidence or destiny for these three talented basketball players to be teammates and to have such harmonious families? Either way, Jericho, Talin, and Max have bright futures ahead and are sure to stay in tune both on and off the court.