Foxy and the Hounds
September 29, 2019
Gives Hope to Homeless Pups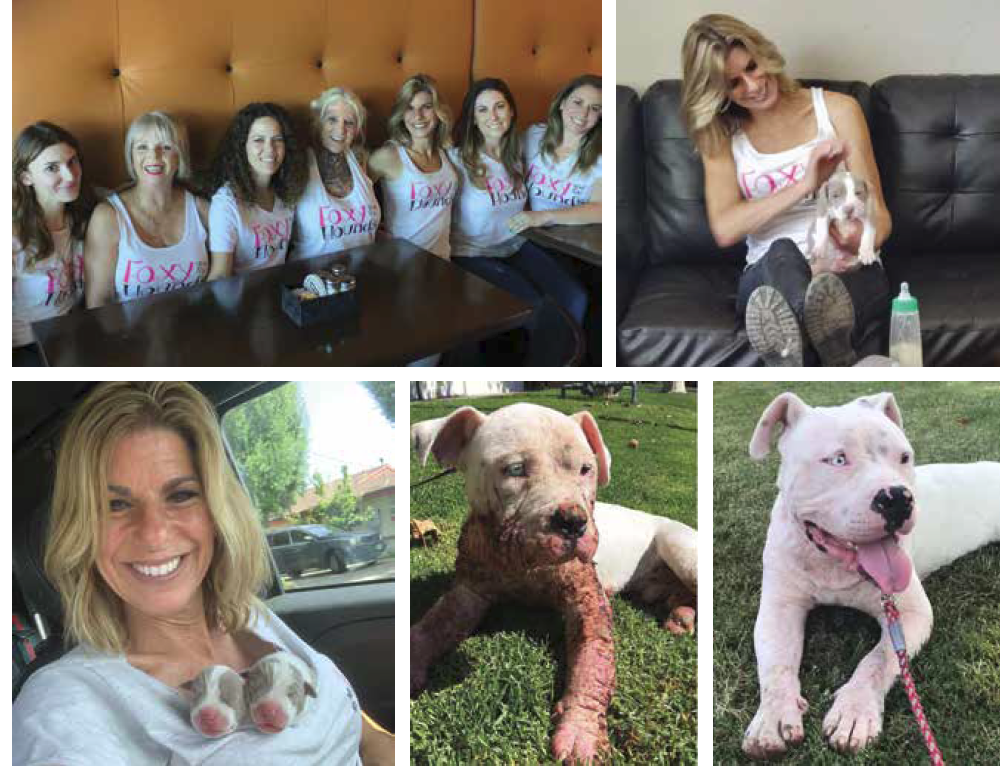 Local animal rescuer Terri Fox created Foxy and the Hounds, a nonprofit dog rescue organization in West Hills, to help abused, injured, neglected, and abandoned dogs as well as those at risk of euthanasia in shelters. Her organization is like a halfway house for homeless pups. They retrieve dogs from shelters and place them in temporary or permanent homes in lieu of cold kennels.

Eight years ago, when Terri's daughter turned 16, she volunteered at the West Valley Animal Shelter and brought home a puppy who had to be bottle-fed. This was Terri and her family's first foray into animal rescue. Terri liberated her first dog for Foxy and the Hounds five years ago. He needed extensive surgery, so she fundraised over social media to help cover the $7000 cost. The dogs at Foxy and the Hounds are now vetted to confirm they are in good health before being fostered. They help socialize these animals and make sure there's a good match before families make a permanent commitment.

In 2018 alone, Terri's compassionate team placed more than 200 dogs in loving furever homes. Their $8.25 Saves Lives campaign aims to raise funds for current and future rescues. You can view pictures of the dogs on their website. Those wishing to make regular donations, simply click on the 'Make this a monthly donation' box. You must have a PayPal account for a recurring monthly donation. Simply sign up through the link on their website if you don't already have one. To donate, adopt, or learn more about this worthwhile organization, visit foxyandthehounds.org.