Community Tribute Honors Two Local Children
November 21, 2020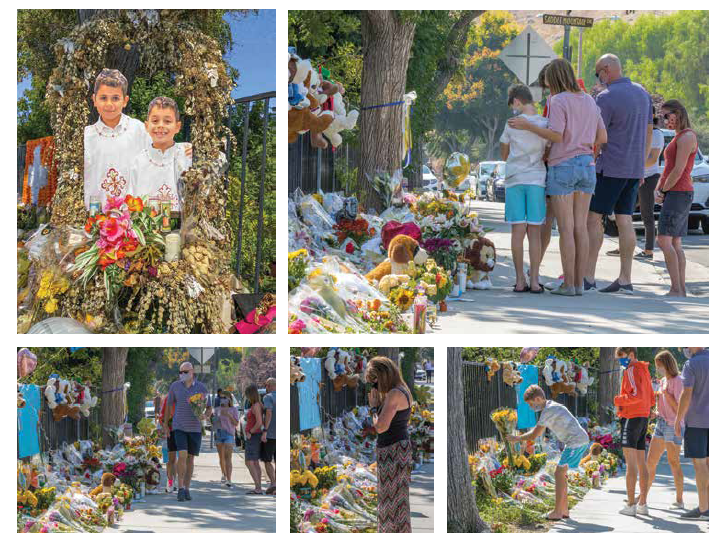 On the evening of September 29, Mark and Jacob Iskander of Westlake Village lost their lives at the hand of a suspected DUI driver while crossing a crosswalk south of Westlake lake. Mark, age 11 and a 6th-grade student at Oaks Christian, and Jacob, age 9 and a 3rd-grade student at Ascension Lutheran, were on an evening walk with their parents, Karim and Nancy Iskander, who were only able to save their two younger children by pulling them back on the curb in time. Westlake Village City Council has since voted to install flashing lights at the intersection.

A memorial on Triunfo Canyon Road hosts a continuously growing collection of flowers, photos, stuffed animals, and more special gifts brought by mourners from across the community who feel shocked, horrified, and saddened by the tragic accident. Calabasas Style is grieving with the Iskander family and our community over the senseless loss. A GoFundMe account has been set up in the family's name:
gofundme.com/f/support-for-the-iskander-family.