Blood Truly is Thicker Than Water at the Miles House
July 1, 2018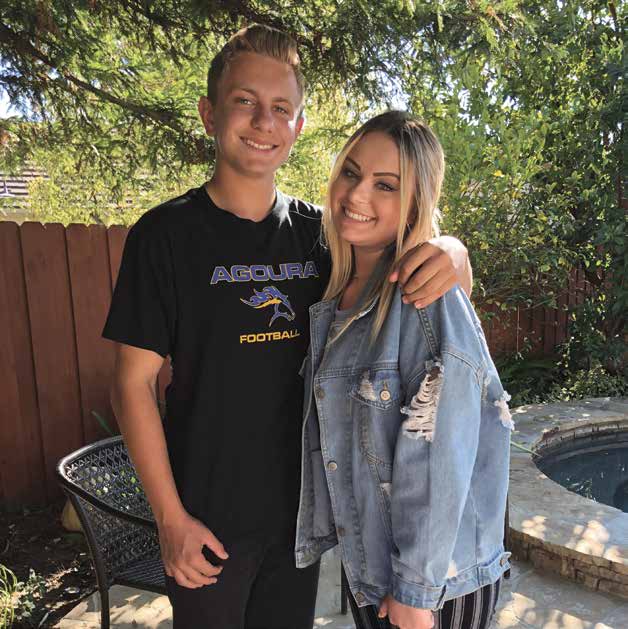 At merely 9 years old, Amanda Miles was diagnosed with a chronic inflammatory bowel autoimmune disease called ulcerative colitis, which later led to her ongoing battle with debilitating Crohn's disease. As brave as Amanda has been, she is thoroughly grateful to have her entire family standing beside her every step of the way. Amanda's brother, Matt, a 15-year-old student and football player at Agoura High School, recently organized a local blood drive to benefit Cedars-Sinai Medical Center. He wanted to give back to the hospital that had been so helpful providing treatments for his sister. Working in tandem with Cedars-Sinai's blood-donor facility coordinator, David Keyes, the inspiring teen planned the event.
The Bubble Community Blood Drive was held June 2 at the Agoura Hills/Calabasas Community Center. Although Matt was actually too young to give blood, he spread the word to those who could. He hoped that by communicating the details to his friends, their parents and others would pick up on it. And they did. Sixty-three generous donors showed up for the blood drive, exceeding
everyone's expectations.
The young athlete previously ran in a race to raise money for the Crohn's & Colitis Foundation but hoped he could contribute even more. These are just some of the ways Matt and his family support Amanda. All who know her are amazed by the young lady's tenacious spirit as she works hard to maintain an active teenage life. After many surgeries, she was also diagnosed with a second disease. Still, she still manages to attend school, work, and plan for college. Amanda wants everyone, young and old, to realize that they can still achieve their dreams even if they are fighting to stay healthy on a daily basis.
"She is such an inspiration to us all," notes Debbie Miles, Amanda's mom. She was also thrilled by the thoughtful actions of her son, who waited until the plans were certain before telling his family. Clearly, the entire family deserves a break. And this July, the Make-A-Wish Foundation is sending them all to Tahiti for a much deserved vacation.
by Lori Berezin