At Belmont Village Senior Living, Minds Truly Matter
April 27, 2018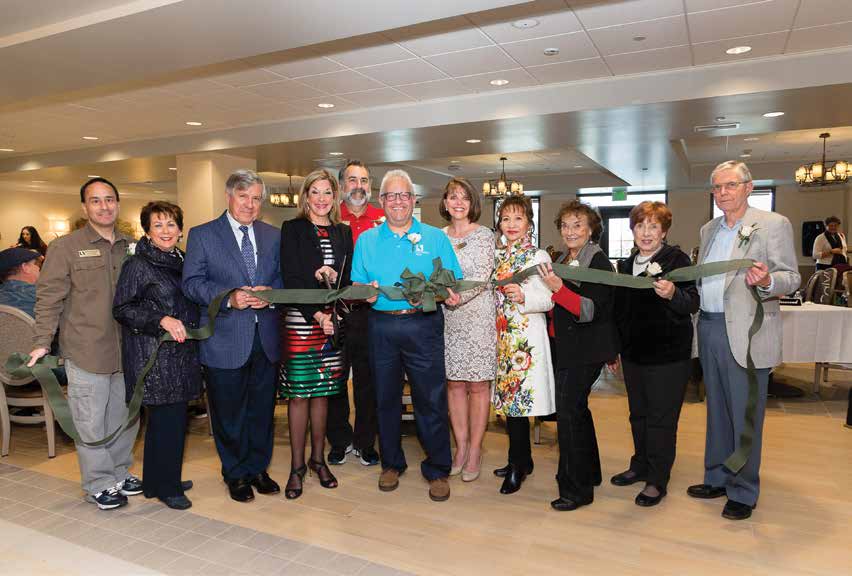 For more than 20 years, Belmont Village assisted-living communities have provided a place where residents can thrive by keeping their minds and bodies active. The newest community opened this March in Calabasas. It is the 12th Belmont Village in California and 27th community in the United States and Mexico.
Founder and CEO Patricia Will created Belmont Village in 1997 to serve the growing senior population. "In the 1990s," Patricia explains, "we were just coming to grips with something called Alzheimer's disease…My mother-in-law had been diagnosed with this condition, and I realized there simply wasn't a place with the capabilities to effectively care for her."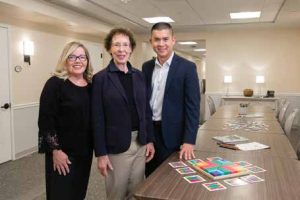 Patricia and her team founded Belmont Village to create a place where seniors could grow older while maintaining their sense of independence. "My background was in real estate, specifically as a developer for medical properties. My partners and I learned all that we could, not just about dementia, but about all of the conditions that accompany aging. When we started Belmont Village over 20 years ago, we didn't conceive of ever having 30 residents aged 100-plus under our roofs at the same time. But that's what's happened, more than once. We're all living longer, so how we live at every stage matters  more." They met with medical, educational, and hospitality experts, as well as seniors and their families. "We took all that we had learned…and built a community around it."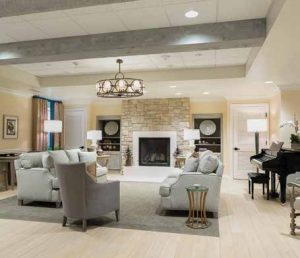 The company continues to foster an environment where residents can learn, grow, live well, and prosper. A leader in developing university-led, research-based programs, Belmont Village Calabasas offers residents a range of programs to support a Whole Brain Fitness lifestyle. Their MBA Club for mind-body awareness offers brain and body-boosting activities while promoting brain-healthy menu choices. Those with early to moderate-stage memory loss can participate in their award-winning Circle of Friends® program. This structured, seven-day-a-week program uses activities and exercises to help build confidence and create a "just-right challenge" for each resident. Those with Alzheimer's disease and memory loss can benefit from their proprietary program, Person- Centered Living®, which is personalized to support each member's individual strengths.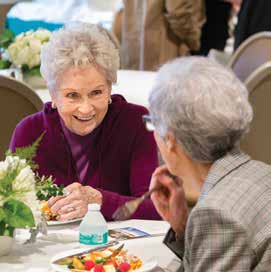 Belmont Village focuses on seven crucial elements to nurture mind, body, and spirit. These include nutrition, physical exercise, mental workouts, lifelong learning, reduced stress, a strong social network, and a sense of purpose. Residents who make their home at one of Belmont Village's assisted-living communities quickly discover a caring staff with plenty of heart dedicated to improving the health of their bodies and minds.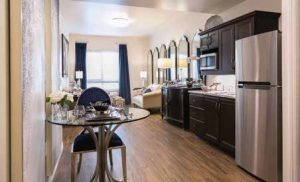 The Calabasas location offers 140 private-studio and one-bedroom residences. Payment is a monthly fee, with no large buy-in or long-term contract required. Residents enjoy chef-prepared meals, housekeeping, transportation, social activities, and support from Belmont Village's well-trained staff. Expansive common spaces, a heated salt-water pool and fitness center for wellness programs and therapy services, enrichment and social activities, and a 24/7 onsite licensed nurse are also included.
Belmont Village Senior Living Calabasas
24141 Ventura Blvd.
Calabasas
818.222.2600
belmontvillage.com