Women in Business
April 27, 2018
Throughout history, women have been known to make their jobs look effortless, whether they are running small, local companies or leading multinational corporations. We'd like to honor some of our local businesswomen who treat their teams like family as they mentor staff and provide shining examples of fortitude and ingenuity. Most women already possess certain inherent traits, such as flexibility and emotional intelligence. They've also learned how to communicate well and check their egos at the door to really listen to other viewpoints. Born multi-taskers, women clearly understand the importance of balancing work and family life while making each one of their relationships feel like number one. Women today thrive in boardrooms all over the world and right in our own backyard. On the following pages, we offer a glimpse into the hearts and minds of a few of our local female leaders. We hope you'll be inspired as you discover how they use a storehouse of empathy, ideals, drive, and passion to succeed in the world of business.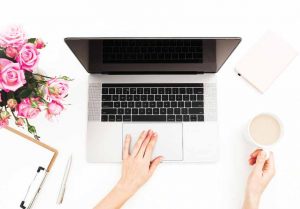 ---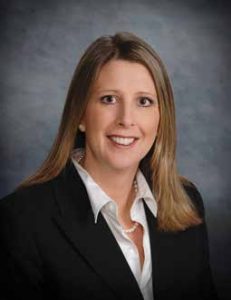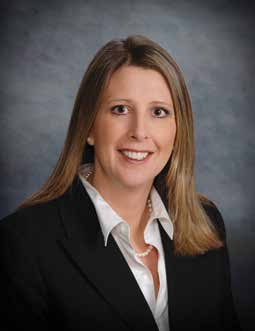 Natalie Mussi



Chief Executive Officer/President
Natalie Mussi's intrinsic motivation to help others led her to a career in healthcareleadership. After receiving her master of health administration and bachelor of science from USC, she worked in various healthcare leadership roles before arriving at Los Robles Hospital.
In 2014, Natalie was appointed president and CEO, after serving as chief operating officer for five years. She established Los Robles as the only Level II Trauma Center in Eastern Ventura County and the only hospital in the county to receive comprehensive stroke certification. Additionally, she helped acquire Thousand Oaks Surgical Hospital and launched new programs, including The Center for Advanced Wound Healing and the Cardiovascular Institute. Natalie continues build the hospital's vision as "the community's most trusted resource for health." 215 W. Janss Rd., Thousand Oaks. 805.497.2727.
---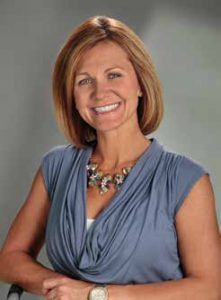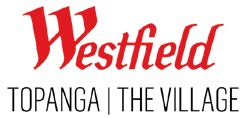 Molly Unger
Vice President
General Manager
Molly Unger is the vice president/senior general manager of Westfield Topanga. She holds the responsibility of operating and managing Topanga, Village, and Promenade centers, which collectively cover over two million square feet. Molly joined Westfield, a leader in the shopping center industry, in 2012. She brought with her passion for the customer experience, commitment to innovation, and focus on building strong and lasting relationships.
A University of Arizona and UCLA School of Business executive training graduate, Molly is family focused with a spirit and devotion to her husband, two children, and two dogs. She and her family are West Valley residents, so her career is her community. In her spare time, Molly volunteers at her children's school, is a "Room Mom," coaches a variety of team sports, and serves on several local boards. 6600 Topanga Cyn. Blvd., Canoga Park. 818.594.8732.
---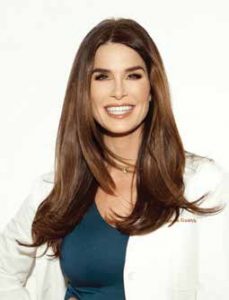 Anna Guanche, MD
Medical Director
Inspired by the joy she brings to those whom she can help look and feel better, board-certified dermatologist, dermatologic surgeon, and author Anna Guanche, MD, founded Bella Skin Institute 13 years ago. She especially enjoys clicking with new patients and making them feel like they've found a home away from home.
Working in an industry where innovation is key, Dr. Guanche loves to incorporate new devices, procedures, and products into her practice.
She aims to take the pain out of beauty, striving to make each patient's visit as pleasant as possible. The doctor is currently writing a book about beauty that should be published soon and plans to bring an anti-aging modality to market in the near future. 23622 Calabasas Rd., #339, Calabasas. 818.225.0117. bellaskininstitute.com.
---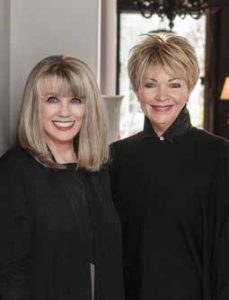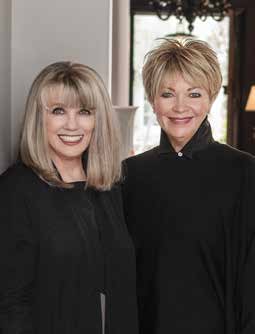 Patte Gilbert
Heidi Adams
REALTORS®
Two powerful agents, two powerful offices, one powerful pair: Patte Gilbert and Heidi Adams have been strong and independent women in the business world for over 30 years. Both were single mothers raising their families while successfully establishing separate careers in real estate. Together, their strengths and expertise create the most powerful female team in the Calabasas luxury real estate market by offering two well-known and respected brands in the industry, Wish Sotheby's International Realty and Coldwell Banker.
With countless deals closed between them, they offer skilled negotiations and double maximization for today's competitive market. They pride themselves on their long-standing relationships in the community and the ability to get the job done quickly, efficiently, and professionally. Patte: CalRE#01144659.818.515.5028. Heidi: CalRE#0099097. 818.461.2278. ph2homes@gmail.com.
---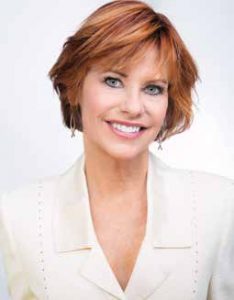 Susan Fries
President & CEO

It's not every day you see a woman in the pest-control industry, let alone one running a successful termite and pest-control company for over 30 years. Unless you meet Susan Fries, a.k.a. "The Termite Lady," owner of ECOLA Services, a pest-and-termite-control company dedicated to alternative treatments.
Additionally, Sue is an award-winning author, public speaker, syndicated talk-radio host,
competitive dancer, and dedicated mom. The mission of Sue's syndicated radio show, the Sue Fries Show, and the Sue Fries TV Show, which appears on Los Angeles' Channel 36, is to inspire and encourage people. Advertisers appreciate the exposure to an audience that spans from San Diego to the Central California coast.
Sue's book Learning to Breathe focuses on the importance of managing your indoor air quality and received an honorable mention in the San Francisco Book Festival of 2014. She is also co-author of The Change. 15314 Devonshire St., Mission Hills. 800.332.BUGS. termitelady.com. suefries.com.
---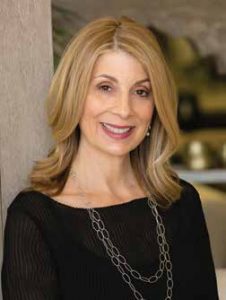 Ruth Adler
Owner
Born and raised in a Detroit, Michigan, suburb, Ruth Adler, owner of Pacific Patio Furniture, received a business degree at Michigan State University. She worked with her husband, Michael, for 15 years, gaining knowledge in commercial real estate and establishing Adler Realty Investments, Inc. When a tenant closed at their Agoura Design Center, the Adlers recognized the need for a new retail store specializing in patio furniture and opened Pacific Patio Furniture in 2013. Ruth applied her experience in marketing and finance and found running a new business a fun challenge.
She and the General Manager of operations, Theresa Elkins, love working directly with their customers. Beyond providing high-quality, comfortable, and stylish outdoor furniture, Pacific Patio Furniture offers superior customer service to both retail and online clients so they can buy with total confidence. 28505 Canwood St., Agoura Hills. 818.949.6120. pacpatio.com.
---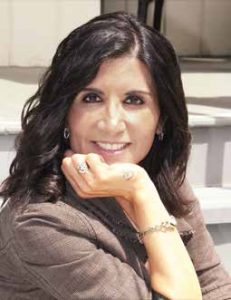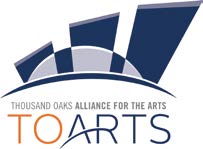 Niki Richardson, MBA
Development Director
Born in India with a compass in her mouth, Niki Richardson traveled the world with her parents before she turned 18. She was exposed to philanthropy and community service at the age
of 12 when she helped educate slum children in Mumbai, India. After a brief stint on Wall Street and an MBA from Pepperdine University, she started her fundraising career in 2001 and has helped raise over $13 million for local and international nonprofits.
She currently serves as the development director of TOARTS, the largest arts nonprofit
in Ventura County. "Raising money for arts education is a privilege," says Richardson. "It is proven that exposure to the arts helps students improve test scores in math and reading. Magic happens when donors realize that the impact of their donation, no matter how small, will help develop a new generation of theatergoers." 2100 Thousand Oaks Blvd., Thousand Oaks 805.449.2590. toarts.org.
---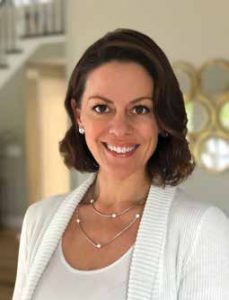 Missy Improta
REALTOR®
Missy Improta began her real estate career in New York City and was the youngest agent hired at prestigious Douglas Elliman, representing homes on the Upper East Side of Manhattan.
Bringing those skills with her to California, Missy's number-one goal is to maintain the ideal work/life balance as one of the top agents at Keller Williams Calabasas Luxury Homes Division while also enjoying life as a busy mom of a preteen daughter.
The work and parenting skills go hand in hand with an emphasis on building trust and rapport and upholding the highest ethical standards in everything she does. Her business motto is to "be of service" in every personal and professional encounter while having fun doing it. 310.597.1914. improtateam.com. missy@improtateam.com.
---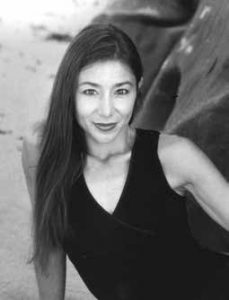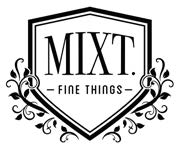 Kimberly Duffy
Owner/President
Kimberly Chasan Duffy is a modern Renaissance woman. After law school, she embarked on her first career in entertainment law at Marvel Comics, in Marvel's motion picture department. Having the foresight to understand that the media landscape would be changing with the rise of the Internet, in 1995 Kim co-founded EMusic.com, one of the web's first MP3 sites. After EMusic was purchased by Vivendi, Kim traveled the world, sparking her love for design.
She began importing decorative items from around the world. Her passion for discovering new artisans led her to open her design shop MIXT Fine Things in Agoura Hills. But Kim's rock-n-roll spirit has never waned and with Pamela De Barres, she co-founded the lifestyle brand GROUPIE, which embodies her philosophy– be empowered and strong, but still sexy and fun. 28859 W. Agoura Rd., Agoura Hills. mixtfinethings.com. For GROUPIE, groupieu.com.
---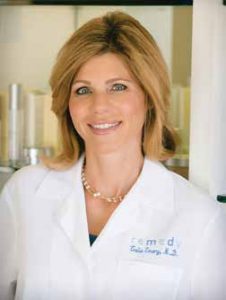 Talia Emery, MD
Cosmetic Dermatologist

Talia Emery, MD, opened her first Remedy Skin + Body location in 2010 after recognizing the need for a new kind of cosmetic dermatology business. "There were Botox and laser med spas popping up everywhere, but most were providing a 'one-size-fits-all' service," says Emery. "I wanted to make it personal and focus on the highest-quality expertise, service, and outcome."
Led by Dr. Emery, the team of medical practitioners at Remedy are especially known for their personalized, natural-looking approach to facial rejuvenation treatments. That approach has been highly successful, leading Dr. Emery to open locations in Malibu in 2013 and in Calabasas this past January. Remedy was recently named a '"Top 50" practice by Allergan, a distinction given to the most-experienced aesthetic providers nationwide. 22263 Mulholland Hwy., Calabasas.
818.222.9797. remedyskinandbody.com.
---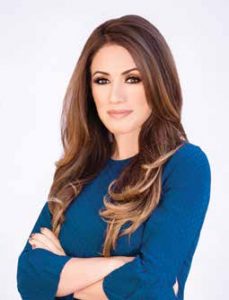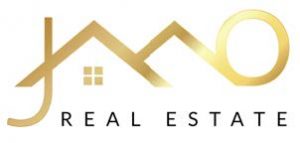 Jasmine Motazedi, Esq.
Estates Agent
Leveraging over 14 years of experience in law, business, and marketing, Jasmine Motazedi brings unparalleled professionalism and creativity and uncompromising integrity to her clients and the world of real estate. As a high-caliber agent and attorney, Jasmine prides herself on excellent communication, creative problem-solving, and the ability to always remain ahead of the curve. She is known for her tenacious work ethic and attention to detail and her desire to make each and every transaction a positive experience.
Jasmine always considers herself as a partner with her clients. Her objective is to give each client her full and absolute attention. As a result, her clientele is mainly comprised of longtime clients and subsequent referrals. Jasmine represents sellers and buyers from Calabasas, Woodland Hills, Tarzana, Encino, Beverly Hills, and beyond. 818.456.0484. jasminemotazedi.com. CalBRE#01883102.

---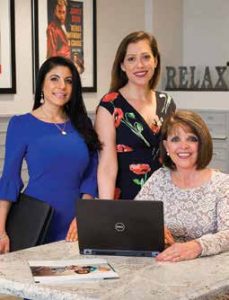 Nancy Nelson, Executive Director
Shari Ross & Elanit Cohen, Community Relations Associates
Meet Shari Ross, Elanit Cohen, and Nancy Nelson, the women who mean business at Belmont Village Senior Living Calabasas. It's all action for these three women leaders. On any given day, you will see community relations associates Elanit Cohen and Shari Ross meet with prospective residents and their families, check to make sure that those who are moving in are seamlessly making the transition, and represent the company in a myriad of local community events.
Executive Director Nancy Nelson is the captain of this "cruise." She oversees three shifts of staff, a wellness center, a fitness center, a restaurant, and a community of 140 private residences for assisted living and memory care. It takes energy and passion, and these ladies love their jobs! 24141 Ventura Blvd., Calabasas. 818.222.2600.

---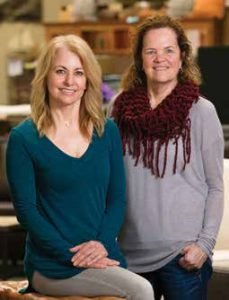 Maureen Holm
Kathy Paul
Owners

Kathy Paul and Maureen Holm, two dynamic businesswomen, have worked side by side at PTS Furniture for more than two decades. When founder Joe Paulucci recently retired, he turned the business over to his daughter Kathy, her husband, and Maureen. The team loves shopping around to bring the latest trends in furniture and fashion into their store.
They are especially inspired by furniture shows, where they can view new product and colors being introduced firsthand. They look forward to carrying even more environmentally friendly fabrics and furniture. Kathy and Maureen truly appreciate the fact they've worked with many of the same crew for years. They treasure their store's family-run feel, which they intend to continue far into the future. 250 Conejo Ridge Ave., Thousand Oaks. 805.496.4804. ptsfurniture.com.

---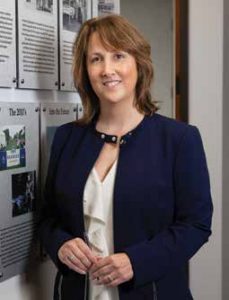 Lisa Vermette
President
Agency Operations & Development
After growing up on a farm in the Midwest, Lisa followed her passion by pursuing her MBA while owning and operating a successful insurance Agency. Lisa went on to own a successful restaurant and raised over $1.1 million for a nonprofit committed to fighting life-threatening diseases. With over twenty years of experience in the Insurance industry as agency owner, coach, and consultant, Lisa's devotion to people and strategic management along with her mindset of hard work and playing to win have led to high achievement and numerous awards such as Rookie of the Year, Premier Agent, Top 10 and Trailblazer.
With the success Lisa enjoyed as Agency Owner, she now guides entrepreneurial, self-motivated leaders to build their own business, grow their wealth and thrive in "the best industry there is with the best company there is, Farmers Insurance." 23945 Calabasas Rd., #112, Calabasas. 818.292.8411. lvermette@ farmersagent.com. #0I29961.

---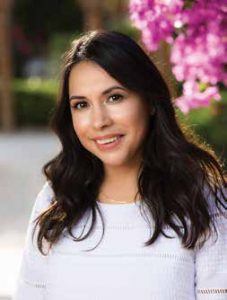 Maria Solorzano
Director of Sales and Marketing
Born in the San Fernando Valley, Maria is a proud, bilingual, first generation Mexican- American who has spent her entire career in the hospitality industry in sales and catering roles. She worked as a catering manager  at the Westlake Village Inn for several years before accepting an opportunity to travel extensively throughout Latin America for Hilton Worldwide.
After her first child was born, she returned to the Westlake Village Inn, where she's currently the property's director of sales and marketing where she showcases her flair for all things creative – from the Inn's various food and beverage outlets, to the guestroom artwork, to the furnishings in the hotel's newest suite, Villa Azul. Her marketing and promotional materials draw guests from around the world. "I feel incredibly blessed to work for a company that gives me the freedom to make so many creative decisions on a daily basis!" 31943 Agoura Rd., Westlake Village. 818.597.6323. westlakevillageinn.com.

---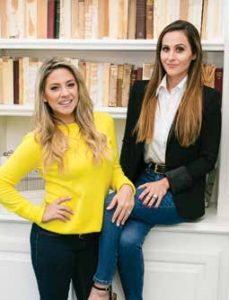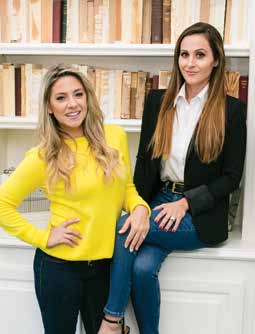 Erica Fields
Tiffany Cohen
REALTORS®

Erica and Tiffany are a top-producing real estate team in the San Fernando Valley. With over 27 years of combined experience, they are consistently recognized for outperforming sales projections and setting records company-wide. Their round-the-clock availability and constant communication have helped them earn reputations as creative problem-solvers, making each client feel like their only client. They are adept at working with everyone from first-time home buyers to experienced investors. Clients praise them for their passion, professionalism, and knowledge. Erica and Tiffany's continued success and loyal client base can be attributed to these qualities, but it's their dedication, empathy, integrity, and humor that truly set them apart from other brokers.
If you don't already know them, it's time to make the introduction. Erica: 818.822.8835. Tiffany: 310.625.5959. ericaandtiffany.com. CalBRE#: 01333446/01894806.

---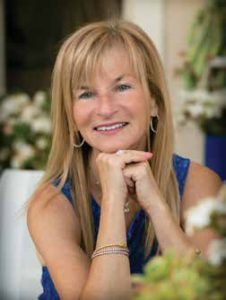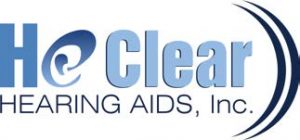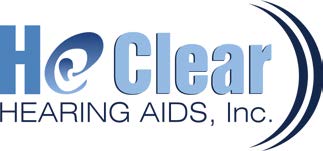 Iris Stone, Au.D., FAAA
Doctor of Audiology

Dr. Stone relocated to Calabasas from the East Coast in 2012. She has built a thriving audiology and hearing rehabilitation practice by applying her knowledge and expertise of the physiology of hearing and the psychology of hearing loss. Her active presence in the community and her enthusiasm for her profession have enabled her accelerated success.
Communication is the heart of the human experience, and hearing loss is an invisible barrier to communication. Hearing loss can be present from mild to profound in degree and can impact life on a scale from slight to devastating. "Staying current with state-of- the-art technology and understanding and applying the qualitative outcome of rehabilitation have given me the privilege to improve the lives of my patients through better hearing." 4764 Park Granada, Calabasas. 818.222.4327. hearclearhearingaids.com.

---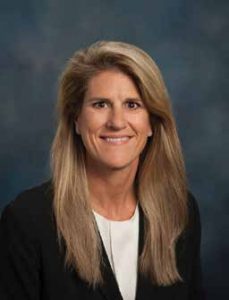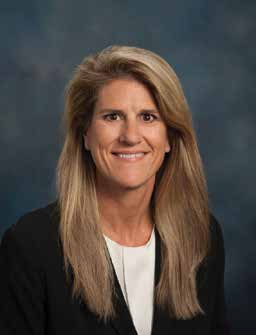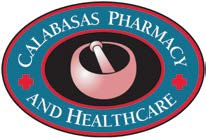 Brenda Johnson, R.Ph.
Calabasas Pharmacy Owner
Brenda Johnson opened Calabasas Pharmacy 22 years ago to practice pharmacy by getting to know her patients and providing comprehensive care in an efficient manner. The neighborhood drugstore still exists in Calabasas. While the fast, friendly service may be old-fashioned, Brenda continues to implement new patient-care services into her practice, including immunizations, hormonal contraception, travel medicine, and most recently, strep and flu testing.
As a community pharmacist, Brenda believes in being involved in her community. She has been a Chamber of Commerce member since 1996. Serving three terms on the board of directors, including one year as its chairman, she is currently a member of the board of trustees of West Hills Hospital. In her spare time, she enjoys hiking in our local mountains. 22277 Mulholland Hwy., Calabasas. 818.223.8656.

---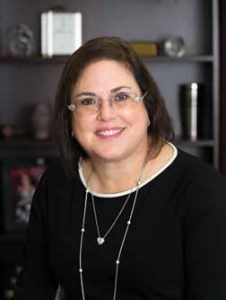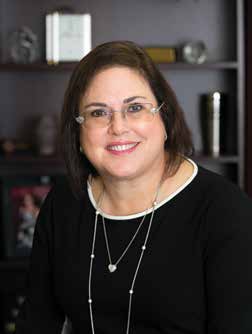 Gina Lapiner, CFP®
Financial Advisor
As a CFP® and financial advisor for almost 30 years, Gina engages with high net worth clients to help them reach their financial goals and maintain optimal lifestyles. From establishing business retirement plans, working with individuals to optimize their retirement planning, funding for college, and planning for the next generation, Gina takes a holistic approach to her clients' financial world.
As an advocate for women, Gina works with women in transition, addressing their needs and developing strategies for the next phase of life. She is a confident and trusted advisor to all of her clients in creating a streamlined, successful team along with each client's CPA and attorney. Gina has been in Calabasas for over 10 years. Her own goals are to reach her client's goals. "I gain great satisfaction in seeing clients achieve their lifelong goals as a result of our work together." 26570 Agoura Rd., #130, Calabasas. 818.878.9173. edwardjones.com.

---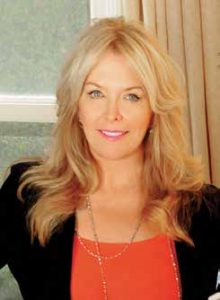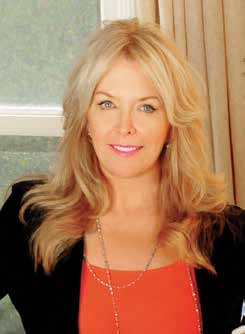 Tracy Smith
REALTOR®

As the youngest of four siblings, Tracy was raised by a single mom who worked in real estate in a suburb of Detroit. From her mom, Tracy learned the value of having a strong work ethic to succeed. That attitude first led Tracy to New York and then to LA, where she worked as a successful make up artist in the entertainment industry.
After marriage and birth of her two daughters, Tracy teamed up with her husband and began flipping homes while managing a successful real estate team. Tracy and her husband became two of the first agents to join Keller Williams Realty. Today, Tracy is one of the most respected agents in her field and loves passing on the strong work ethic she learned from her mom to her daughters: "Show up, be your best, and always believe in yourself". 310.804.7079. tracy@teamsmithca.com. CalBRE# 01898036.

---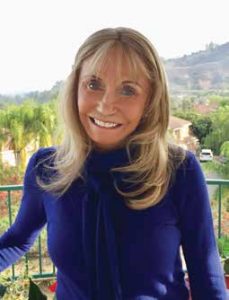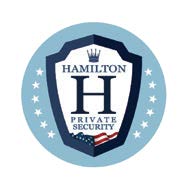 Sandra Hamilton
President & CEO
Talk about prominent business women—Sandra Hamilton is a successful entrepreneur twofold! She is founder/CEO of a vocational school, EdNet Career Institute, which she started in 1997; and she's founder of a four-year-old security company, Hamilton Private Security. EdNet is state approved to provide training to persons changing careers or joining careers that promise growth. EdNet has trained thousands of security guards; and Hamilton Security recruits its best. These recruits become officers at nightclubs, hotels, HOAs, etc. Hamilton Security's clients range from L.A. Fire Department to high-profile individuals, corporate businesses, and entities that require security and safety.
If you are seeking a new career or need security at your business, Sandra has you covered. Sandra resides in Calabasas Park Estates and is a member of Calabasas Country Club. She has two sons. 818.702.6640. ednet4u.com. hamiltonprivatesecurity.com.

---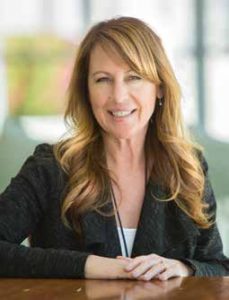 Mary Kay Altizer
OCS Performing Arts Chair
A forward-thinking creative, Oaks Christian School Performing Arts Chair Mary Kay Altizer wanted to ensure music students were ready for a digital world. Graduating exceptional vocalists and instrumentalists wasn't enough for Altizer. She realized that students needed marketing and business savvy. This epiphany resulted in an international partnership, spearheaded by Altizer with the Academy of Music and Business in Sweden, which led to OCS students performing at the Swedish Embassy in Stockholm.
Through the partnership, students learned how to hone their skills, develop their brand, and use Soundtrap technology. The unique project caught the attention of Altizer's alma mater, Azusa Pacific University. In April, Altizer was honored as a Distinguished Alumna for Innovation for using active learning, experimentation, collaboration, and technology to inspire creative and innovative teaching and learning. 818.575.9268. communications@oakschristian.org.

---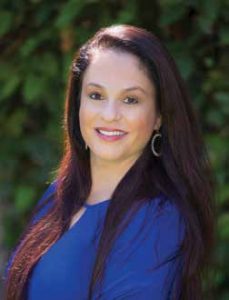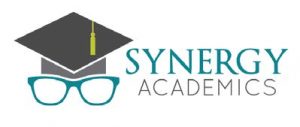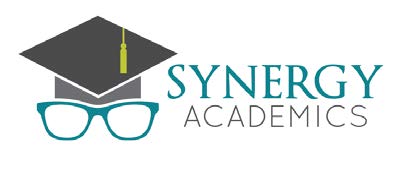 Jennifer Lopata, LCSW
Founder/President

With an intrinsic interest in helping children and teens, Jennifer Lopata gravitated early on to the fields of social work and education. Developing a career in education came naturally, especially while raising three "students" of her own. Jennifer's vision for her company stems from her affinity for the demands placed upon students in today's rigorous academic environment, where preparation and confidence are essential to a student's success.
Such is the foundation of Synergy Academics, the educational services company that Jennifer created to help students of varying aptitudes achieve their best. "The goal of Synergy Academics," says Lopata, "is to produce confident and engaged students who view education as an essential component of their personal growth and development." 818.888.8665. synergyacademics.com. jennifer@synergyacademics.com.

---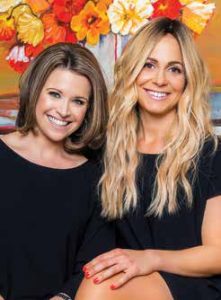 Kristina Goldman
Rachel Laber
REALTORS®
Kristina Goldman and Rachel Laber are a dynamic tag team in the realty world. Their uncompromising integrity and hands-on approach with every client has earned them a stellar reputation. What makes them so unique  is that they are both, first and foremost, moms, which means being a caregiver, therapist, organizer, event planner, problem solver, and expert negotiator! They artfully use these tools in navigating their professional lives, and the results speak for themselves. They form close friendships with all of their clients, guiding them seamlessly from the beginning to the close of escrow and beyond. Their spirited passion for their work, backed by their outstanding experience and strategic performance, gives them an edge in the industry, making this team an indisputable choice when selecting a realtor. Kristina: 818.732.5153. kristinagoldman@kw.com. Rachel: 818-601-0075. rachellaber@kw.com.

---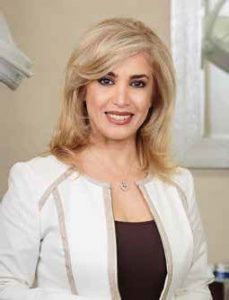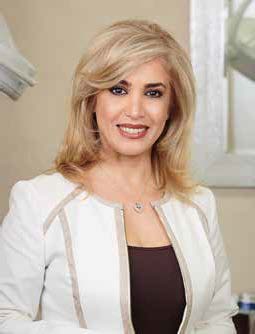 Nelly Rock
Cofounder/Managing Partner
Nelly Rock is cofounder and managing partner of Malibu Canyon Medical Spa in Calabasas, which she has helped transform into a world-class facility that offers the very latest in aesthetic and regenerative medicine. Nelly is a graduate of the prestigious University of Vienna in Austria and earned her MBA at Delta University. Both she and her partner, Dr. David Vesco, have a passion for providing holistic solutions to common anti-aging issues.
They focus on highly effective, noninvasive treatments, such as stem-cell nano-fat grafting, facial lifts, PRP hair restoration, PRP face and lip rejuvenation, and Smart CO2 Laser technology for facial resurfacing. Nelly also consults for various other leaders in the medical field and is the host of an international television program. 4937 Las Virgenes Rd., #104, Calabasas. 310.903.2784. malibucanyonmedspa.com.

---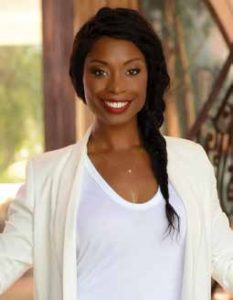 Yolanda Marie McWilliams
Personal Style Coach

Style coach Yolanda Marie has a passion for holistic health, fitness, salsa dancing, the great outdoors, personal development, and of course, styling and fashion. After many successful years in corporate sales, she combined her fashion and styling expertise with her life-coaching skills to form her own company. She uses appearance as a starting point to help guide her clients in discovering their true, authentic selves, boosting their confidence and improving their self-image.
She also provides the empowerment tools necessary to help her clients achieve their life goals and aspirations. Yolanda works with both male and female clients to discover and project their unique fashion style. To her, "Style is not just about fashion, it's about expressing who you are." 310.614.9870. inspiredbyyolandamarie.com.

---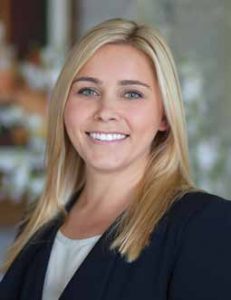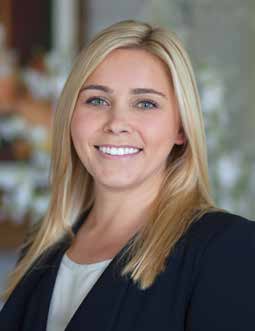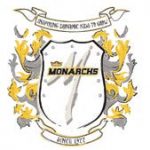 Lena Urusova
Executive Director, Monarchs Gym

Training at the local Monarchs Gym as a child inspired former rhythmic gymnast Lena Urusova to eventually take over the helm in 1997. She loves to see the cycle continue as former students bring their children into one of her Conejo Valley Monarchs gyms. The Agoura Hills location, where Lena trained, recently celebrated its 40th anniversary. They've also added a Newbury Park location plus a MonarX Parkour Complex and Monarchs Mobile Gymnastics for kids.
Planting seeds for future generations of gymnasts, Monarchs Training Centers utilize curriculum based, age-specific programs that set them apart from the rest. Lena credits her company's hard-won success to a strong work ethic, innovation, persistence, and dedication to helping kids grow through gymnastics. 5331 Derry Ave., #H, Agoura Hills. 818.889.3634. monarchsgym.com.

---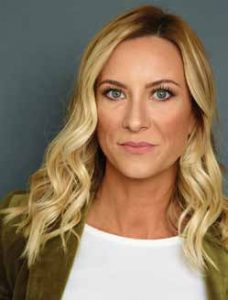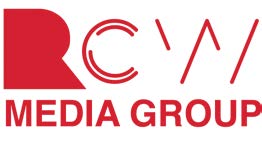 Casandra Walker
CEO, Brand Publicist
Casandra Walker has been the CEO of RCW Media Group, a Los Angeles boutique PR firm, for over 10 years. Working as a brand publicist, she represents over 50 clients, with global representation spanning across the U.S. to Canada, Australia, Nigeria, and London. After renovating her Woodland Hills home and appearing on HGTV's House Hunter Renovation, Casandra decided to add real estate to her repertoire. Together with running her PR firm and being a "momager" and VP of the PTSA at Woodlake Elementary, Casandra is now a realtor for Keller Williams Encino.
"My dream to buy a home and create a life in Los Angeles led me to this great passion to help others buy, sell, and invest in real estate," says Cassandra. "My experience with marketing and PR has made this transition seamless. When you do what you love, you can have a million jobs and it never feels like work!" Woodland Hills. 323.979.8417. RCWmediagroup.com.

---