Safia at M.Fredric
November 7, 2020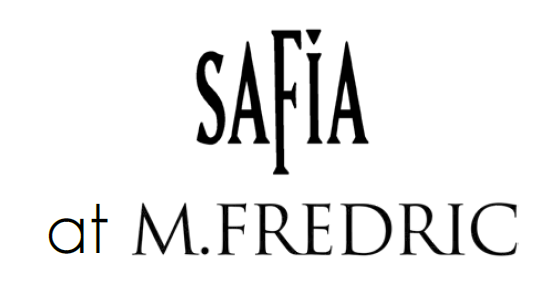 Safia Day – Inspired by Nature. Safia Day has been creating fine jewelry since 2001. She started her career at FIDM with an interest in costume design before turning her passion to jewelry design. Her initial works were inspired by organic designs and trends in the Hollywood film industry.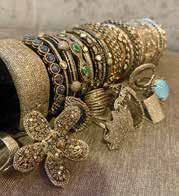 Before long' Safia Day jewelry was in fine retailers across the country. Using natural material and precious and semi-precious stones' her work is a reflection of her own unique background. Born of Danish and Indian descent' Day considers her jewelry "wearable art" that expresses a woman's unique style. "My experience as a stylist enabled me to gain a unique perspective on beauty and what drives the trendsetters. The most important thing I came away with was the realization that beauty is a feeling—one that will elevate you. And in the right form, it can be everlasting. That's the idea behind every single piece of jewelry we create."
Mardi Fox, owner and jewelry buyer, has proudly carried the fine jewelry of Safia Day in the California stores for the past 20 years. "Although her designs have evolved and changed, her pieces are timeless. She puts together diamonds, emeralds, rubies, and other gemstones in a way that can be worn casual or formal. Safia continues to create the most fabulous pieces and is one of our most exciting designers."

Today, Safia works with many celebrity stylists where her jewelry can be seen in print, television, and movies and adorning many of Hollywood's A-list celebrities.