Malibu Canyon Med Spa
September 3, 2018
gives back what life takes away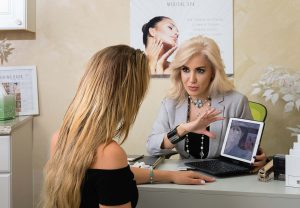 Those seeking a modern-age fountain of youth need look no further than the Malibu Canyon Med Spa in Calabasas. Sporting the latest in pain-free regenerative medicine and weight loss, the Malibu Canyon Med Spa has helped clients naturally replenish their health and beauty since 2012.
PRP to the rescue
Under the supervision of Dr. David Vesco, MD, and Director and Consulting Specialist Nelly Rock, Malibu Canyon Med Spa was the first in the community to offer regenerative medicine. They initially introduced platelet-rich plasma (PRP) and nano fat procedures, which transfer fat from one area to another. Since then, the doctor and his staff have administered stem-cell and platelet-rich plasma (PRP) treatments to more than a thousand clients seeking facial cosmetic rejuvenations and joint treatments.
Platelets containing substances called growth factors activate and rejuvenate cells in the body. This process promotes tissue repair, angiogenesis (capillary formation), and collagen production to minimize wrinkles, acne scars, saggy skin, eye bags, and more. PRP is also an effective hair-loss treatment. Since it uses your body's own cells, there is no risk of allergies or infections.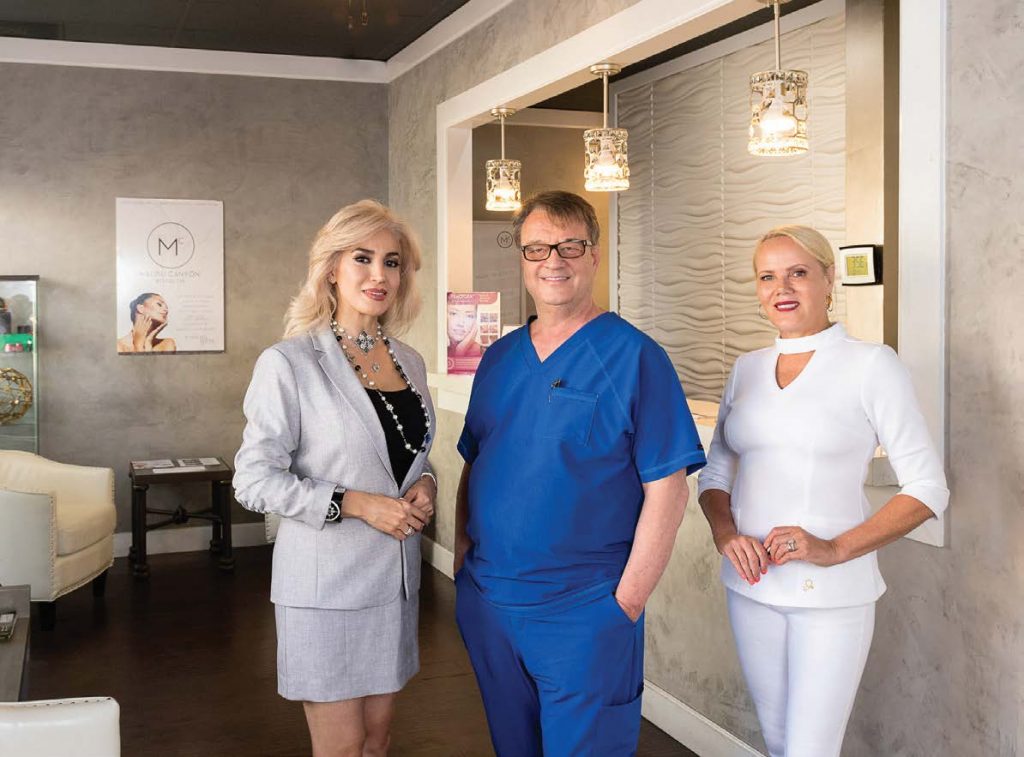 No pain, less gain
The Med Spa also offers stem-cell nano fat transfer for the face, hands, and other parts of the body to create a more pleasing, fuller look. Those seeking to reduce problem areas will find Strawberry Laser Liposuction—named for the red lasers used on a belt surrounding your waist, arms, or thighs—a great option. Pioneered in England, this painless procedure has helped shrink the fat of millions of patients around the world without pain or surgery. The Strawberry Lipo Laser is the perfect way to jumpstart fat loss for both men and women. The Med Spa also offers a comprehensive weight loss and hormone-balance program, complete with a personal trainer for whole-body fitness.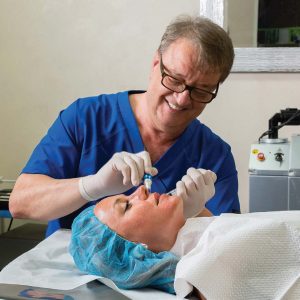 Turn on the radio for facial rejuvenation
Another painless procedure utilizes radio frequency waves to boost blood circulation and cell renewal. The process also helps lift facial muscles over time for a surgery-free mini-facelift. Combined with microneedling, which employs tiny needles to stimulate collagen and elastin production, it improves fine lines, pigmentation (brown spots), acne scars, and overall appearance.
Vitamin therapy
Dr. Vesco has also created the ultimate vitamin cocktail to help rejuvenate the body with essential nutrients to restore optimal health. Additional pain-free procedures include Smart CO2 Laser, PRP hair restoration, dark-spot therapy, and laser hair reduction. Dr. Vesco and his business partner, Nelly Rock, also offer a natural skincare line called L'ACRIMA®, which uses antioxidant catechin compounds to improve the skin's Dermal Density Factor (DDF). Years of anti-aging research led to Dr. Vesco's development of the DDF index, which determines the strength and elasticity of the skin, and subsequent line of L'ACRIMA skincare.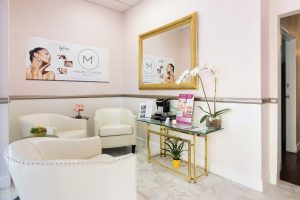 The Malibu Canyon Med Spa provides a natural approach to enhancing one's beauty. Dr. Vesco, Ms. Rock, and their highly trained staff help boost patients' confidence so each patient can put her or his best face forward each day.
Malibu Canyon Med Spa
4937 Las Virgenes Rd., #104
Calabasas
310.903.2784
malibucanyonmedspa.com
By Lori Berezin
Photography by Marvin Steindler