Love Your Lashes
November 14, 2017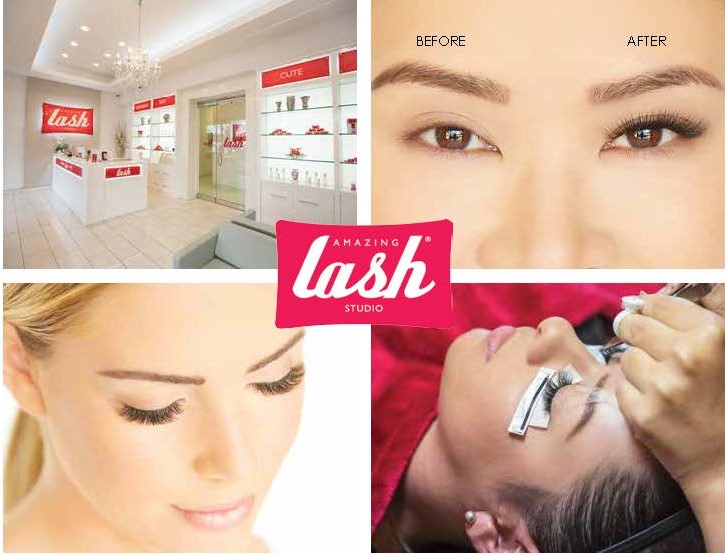 Imagine waking up in the morning and that before you even get out of bed, before a swipe of mascara, your lashes are already looking red-carpet ready. Don't pinch yourself; this is not a dream. With semi-permanent eyelash extensions from the incredible Amazing Lash Studio, this fantasy can be your reality. Amazing Lash Studio (ALS) is the largest national name brand specializing in the application and care of eyelash extensions. After noticing an unfulfilled demand for this particular beauty service in our community, Calabasas residents Steven and Lisa Ruby opened up their very own local ALS franchise in Woodland Hills, the very first in the L.A. area.
The Rubys strive to make eyelash extensions "affordable, accessible, and convenient" for every guest.
Step into a contemporary spa-like salon studio with 12 private application rooms, each with a cushioned massage table and a comfy blanket, and be transported to a world of relaxation. Twelve licensed eyelash stylists use a patented technique to apply individual extensions directly to your own natural lashes. This method not only looks more natural than strip lash extensions, but it also saves precious time.
On your first visit, your experienced stylist will help guide you through four distinct lash-placement styles to find your ideal lash extension look. After a lash health evaluation and a painless application, your stylist will explain the simple aftercare for your gorgeous new lashes.
Regular refills are recommended every two to three weeks to replace natural lash loss and to maintain a full, thick set of lashes. With Amazing Lash Studio's monthly maintenance program, guests are able to utilize one free lash refill per month, along with countless discounts and other member benefits.
21785 Ventura Blvd., Woodland Hills
818.650.2444. Amazinglashstudio.com
By Pax Ansley