Legs, Legs, Legs!
November 14, 2017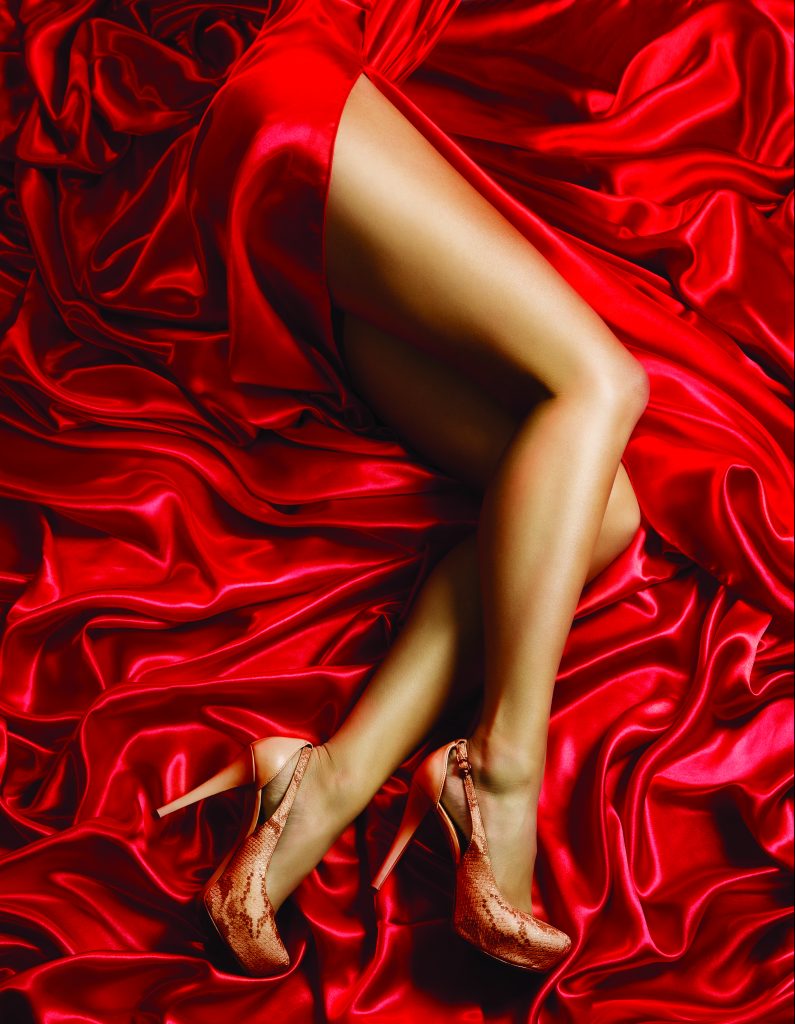 Are you ready to bare those legs in a stunning cocktail dress this holiday season? Here are some tips and procedures to make your legs look their best. Cocktail-party season is upon us, and it would be lovely to show off those knee-length or higher dresses with confidence. Of course, the ideal look is longer, toned, smooth legs. Unless you are 22 or don't work at all on your feet or have never been in the sun, you might benefit from some of the following suggestions.
Concerns that often make my patients self-conscious about their legs are spider veins, cellulite, unwanted hair, brown spots or discolorations, and stretch marks. With a bit of planning in advance this season, these annoying imperfections can be improved.
Spider veins
Spider veins are the bane of every woman's existence. People are often predisposed due to genetics, but pregnancy and standing for long periods of time definitely make them worse. Exercise helps to prevent them. Spider vein injections (sclerotherapy) with hypertonic saline or different types of detergents can make the vessels flatten, causing them to become less visible. This procedure is popular at our office, but know that you need about
a two-week lead time before the big reveal. Laser, you ask? Laser treatments with the VBeam are great for finer vessels in lighter skin types and for people who don't respond to sclerotherapy. For achiness due to veins in the legs, some people swear by Goicoechea Arnica cream. And for true varicose veins, the solution is often a bit more involved. In this case, I refer to a trusted vascular surgeon.
Cellulite
The statistic on cellulite is that 90% of women have it—and 10% of men. Why in the world do we detest something that most of us have? This I cannot explain, but I can do things to smooth out the issue. The most permanently effective and least-invasive cellulite-treatment method we have seen in my office is the Coolsculpting flat panel. This is a 1.25-hour noninvasive procedure that freezes the fat closest to the surface of the skin, essentially flattening the raised bumps. It is a long-term solution and therefore very popular. Velashape is a cellulite treatment that employs four modalitie — infrared light, massage, suction, and radiofrequency—to smooth cellulite and reduce thigh circumference. This is a great "red carpet" treatment that can prepare one for a vacation, photo shoot, or event. More-recent, advanced ways to treat cellulite dimples use filler, such as Juvederm or Volbella. These have very little downtime and corrections last one to two years. I call this my "model's favorite." Kybella is an up-and-coming way to treat body fat. Originally only for the submental chin (double chin), it can be used to flatten specific unwanted fatty bulges with no downtime.
Unwanted hair
Wasting time and water in the shower trying to shave your legs is so passé. Skip the razor burn and shave bumps with a series of laser hair-removal treatments. Your skin will be smoother with no stubble, and the best part is how it saves time. Different skin types can tolerate different laser-
treatment settings, so be sure you are treated by a trusted professional.
Knee tightening
Yes, those wrinkly knees might keep you from wearing shorter dresses, but take heart. The same procedures that tighten facial skin also tighten knee skin with no downtime. Ultherapy is an ultrasound-based energy device that employs sound waves focused to the underside of the skin to generate heat and collagen contraction as well as collagen stimulation. Thermage sends heat to the collagen via radiofrequency—the same type of energy we use for electrocautery. We harness these technologies in your favor via procedures that have no downtime but excellent results. In a pinch, for red-carpet events, some celebs have been known to use Skinnies Instant Thigh Lifts® leg tape that lifts the skin of the front of the leg and makes the knees appear more taught.
Brown spots
If you've had a decent amount of sun or are genetically predisposed, you may have large freckles or brown, flat growths on your legs. True freckles are not the same as moles (which should not be lasered), however many of the blotches and brown spots on legs can be lasered off. A series of photofacial treatments are optimal for reducing freckling and sun damage on the legs. For individual spots, we use the VBeam Perfecta laser, and in the appropriate skin types, we may even choose careful liquid-nitrogen freezing as a treatment option.
Stretch marks
Striae, or stretch marks, do not only show up during pregnancy. Many young women get new red striae after growth spurts on the hips, thighs, and buttocks. A series of VBeam laser treatments reduces redness and remodels these scars (stretch marks are actually collagen breaks or scars) in order to make them less noticeable. A series of Fraxel 1550 treatments can blend the texture of the stretch marks with surrounding skin in order to improve appearance.
Body makeup
When preparing for a night out, it might worthwhile to consider makeup for the legs. Runway models and actresses on the red carpet commonly wear makeup on their arms, décolletage, and legs to get a perfect look. Currently, they opt for Diorskin AirFlash® or MAC Studio Face and Body® makeup. Westmore Beauty makes Body Coverage Perfector, a full-coveragebody makeup that makes the legs look completely smooth and stays on for about three days. Moisturizing just prior to applying this coverage is not recommended.
Leg maintenance
Behind the scenes work on off days is key to optimizing the appearance of your legs. A lot of people think of scrubs when they think of exfoliation. Truly, the best way to keep the skin of the arms and legs as smooth as possible is to use glycolic creams regularly. I like Glytone KP kit. It has an elegant feel and ample product in the kit. It is to be used between self-tanner applications and, as mentioned, not right before body-makeup application. Leg maintenance also involves toning exercises, sun protection, and if standing for long periods of time, compression stockings.
Our gift to you: a discussion about procedures and habits that optimize the look of your legs. Hopefully, we will see you out and about in the Calabasas party scene this season with your fabulous legs on display. To complete the look, just add one cocktail dress and a pair of sexy pumps.
The statements in this article are for general informational purposes only and do not substitute for individual medical advice.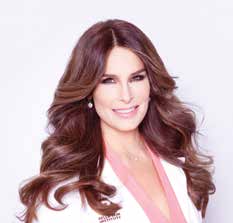 By Anna D Guanche MD FAAD, Board-Certified Dermatologist