Hello Beautiful!
July 14, 2017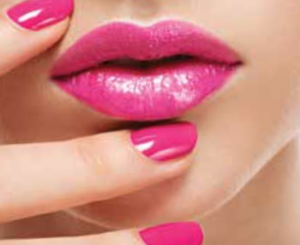 BEAUTY BY TIFFANY, RN, CANS LIP ENHANCING INJECTIONS
Want gorgeous sexy lips? Schedule an appointment with your personal beauty concierge. Tiffany is a certified aesthetic nurse specialist and beauty nurse to celebrities, models, fitness competitors, playmates, athletes, and Beverly Hills soccer moms. After training with some of the best laser and injectable specialists in the country, Tiffany brings her passion, expertise, and knowledge to her new office in Agoura Hills. Together, you and Tiffany can collaborate and devise a regimen formulated just for you and all of your skincare needs.
28047 Dorothy Dr., #201 | Agoura Hills | 310.367.3024 | beautybytiffanyrn.com
---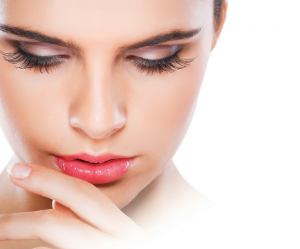 AMAZING LASH STUDIO LASHES
Are you ready for longer, fuller eyelashes without the hassle of mascara or store-bought strip lashes? Enhance your natural beauty with eyelash extensions from Amazing Lash Studio. Eyelash extensions offer you a natural-looking lash line that is longer, fuller, and darker than your lashes could ever be. You and your lash stylist consult on your desired lash style, length, and volume, and while you relax in your private lash room, your lash stylist takes care of the rest, creating your perfect look. Their affordable maintenance program makes your monthly upkeep a breeze, and you'll enjoy special members-only offers and discounts on products and services, along with the utmost care from your favorite lash stylist.
21785 Ventura Blvd. | Woodland Hills | 818.650.2444 | amazinglashstudio.com 
---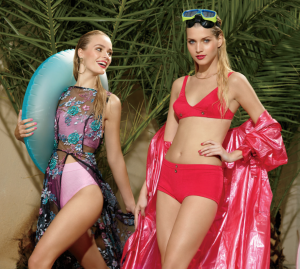 EUROPEAN WAX CENTER REVEALING BEAUTIFUL SKIN®
At European Wax Center® (EWC), they have always believed that revealing beautiful skin is the first step to revealing your best self. Whether you dress bolder, speak louder, or chase your dreams harder, after a day of pampering at one of the centers, every woman who leaves EWC doesn't just walk out…she struts out. The wax specialists at EWC are expertly trained to wax and pamper all areas of the body, including arms, underarms, upper and lower legs, eyebrows, upper lip, face, and of course, the bikini area, including Brazilians. The results: smoother skin and longer-lasting results with minimal irritation!
21811 Ventura Blvd. | Woodland Hills | 818.746.2683 | 2871 Agoura Rd. | Westlake Village | 805.248.7420 | waxcenter.com
---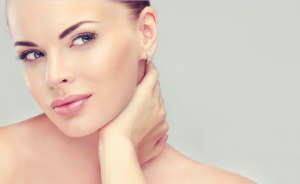 BELLA SKIN INSTITUTE SILHOUETTE INSTALIFT
The latest in lifts is a 40-minute, youth-enhancing procedure that suspends the face with absorbable sutures. For years, Hollywood A-listers have been flying to France to have a procedure called Silhouette Soft® performed. This is the same technology and procedure and is now available at Bella Skin Institute. The dissolvable sutures with bi-directional cones hold the skin in an elevated position, lift project, and re-drape the skin to contour the face. As the sutures are absorbed, they stimulate collagen, which helps to rejuvenate the cheek and lift sagging. With fully natural-looking results, this procedure is predicted to become as popular as Botox®.
23622 Calabasas Rd., #339 | Calabasas | 818.225.0117 | bellaskininstitute.com
---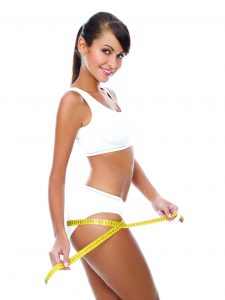 RENEE COTTER, MD SMART LIPO TRIPLEXTM
Having a hard time getting rid of stubborn fat despite eating healthy and working out? Removing unwanted fat on areas such as your arms, abdomen, and thighs is easy with Smartlipo laser treatments. Laser liposuction is recommended for healthy individuals who are not overweight but could use a little help. Smartlipo is minimally invasive and can eliminate fat without major surgery. With Smartlipo laser body sculpting, skin is also tightened in the area, producing a smoother and firmer result. Recovery time is much shorter, and most people can return to work within a few days. Results begin to appear in the week following treatment.
7320 Woodlake Ave., #160 | West Hills | 818.887.5008 | reneecottermd.com
---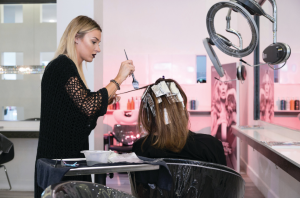 JUAN JUAN SALON PROFESSIONAL HAIR COLORISTS
From sun-kissed highlights to all-over color, every hair colorist at Juan Juan Salon is trained as a specialist in their chosen field. Their salon team stays on top of the latest cutting-edge techniques and trends to offer you an unparalleled level of service and skill. Where each client receives personal treatments with results as individual as you are! Your first appointment includes an intense color consultation and incorporates your style, personality, skin tone, and eye color to make sure you receive the most beautiful color and the best first time experience.
6250 Topanga Cyn. Blvd., #1585 | Woodland Hills | 818.704.5826 | juanjuansalon.com
---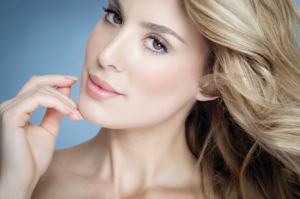 DERMATIQUE COLLAGEN STIMULATOR AND MICRONEEDLING
SCULPTRA AESTHETICTM is an injectable that is used for correction of fine lines, wrinkles, or creases, as well as for the augmentation of cheeks, chin, and lips. There's no pretreatment and little to no downtime. Microneedling is a safe and effective way to treat acne scars, scars to the body, stretch marks, pigmentation, fine lines, and wrinkles. It keeps the epidermis integrity fully intact while treating the area, quickening healing time and causing less pain. Marc M. Kerner, MD, FACS, is board certified by the American Board of Facial Plastic and Reconstructive Surgery and the American Board of Otolaryngology, Head and Neck Surgery. He is medical director of Dermatique Medical Center for Advanced Skin Care®.
696 Hampshire Rd., #110 | Westlake Village | 805.230.1111 | dermatiqueskinspa.com
---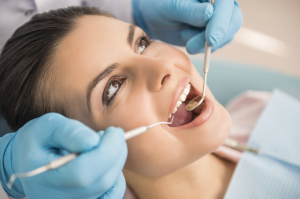 MOUNTAIN VIEW DENTISTRY VENEERS FOR A BEAUTIFUL SMILE
If you are looking to repair any damaged, discolored, or broken teeth, but don't want to cover your entire tooth with a crown, veneers are a great option. They are thin shells that only cover the front or visible parts of your tooth. With a variety of composite, porcelain laminate, or removable veneers, there is something for everyone. Dr. Schechter will explain the advantages of each option and help you make the right decision based on your wants and needs. For the beautiful smile you've always dreamed of, trust Dr. Schechter for the health of your teeth and a stunning smile.
26560 Agoura Rd., #102, | Calabasas | 818.880.4023 | forabeautifulsmile.com
---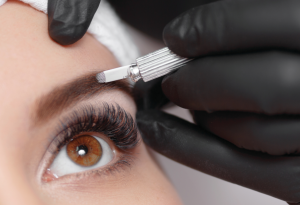 RUTH SWISSA MICROBLADING
For those looking for a natural, accentuated look to their eyebrows, microblading is for you. Using a manual, handheld applicator, permanent makeup artists are able to get finer detail and fabricate very natural-looking features, such as simulating the appearance of hair in eyebrows. Certified medical micropigmentation (CMM)-expert Ruth Swissa fuses her artistic background with current cosmetic medical practice to offer her signature natural-looking permanent makeup, microblading, and the latest skincare treatments. If you are looking for professional and trusted microblading in Los Angeles, Ruth Swissa offers precision microblading at her Beverly Hills and Agoura Hills locations.
29020 Agoura Rd., #A6 | Agoura Hills | 818.735.8818 | ruthswissa.com
---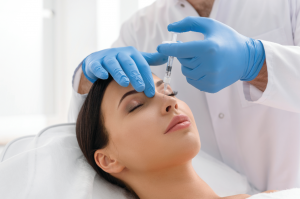 SARMELA SUNDER, MD LIQUID RHINOPLASTY
If you are looking to improve the shape of your nose or fix any nose imperfections, liquid rhinoplasty might be your solution. By using injectable fillers, this nonsurgical treatment can give you the aesthetic change you're looking for. With little to no downtime, this treatment allows clients to get back to work immediately. This nonsurgical rhinoplasty can straighten the profile of your nose, hide a bump, or reposition your na- sal tip. With Dr. Sunder's extensive training and innate sense for aesthetics, you can have the perfect nose without surgery.
16311 Ventura Blvd., #600 | Encino | 818.501.3223 | 29020 Agoura Rd., A6a | Agoura Hills | 818.735.8818 | sunderplasticsurgery.com
---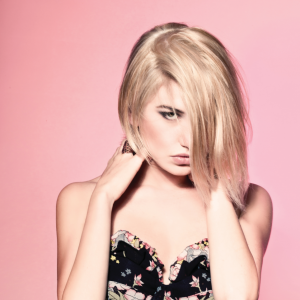 THE SALON CALABASAS CUTTING EDGE STYLE
The Salon, formally known as The Courtyard Salon, has been on the cutting edge of the beauty industry at the same Calabasas location for over 17 years. They pride themselves in offering fabulous hair color, luminous highlights, and fantastic haircuts, all at affordable prices. Their goal is to pamper you and your hair to bring out your individual, natural beauty. They offer single-process color using Matrix and Goldwell products for rich and exciting color and full and partial Balayage/Ombre treatments where color is hand painted on the ends of hair. They also offer chemical hair straightening, eyebrow threading, waxing, and permanent makeup.
The Courtyard at the Commons | 23645 Calabasas Rd. | Calabasas | 818.222.9252 or 818.222.9014 | thesaloncalabasas.com
---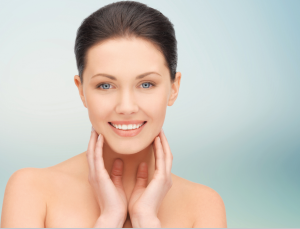 VITALITY INSTITUTE OF AGOURA FRACTIONAL RADIOFREQUENCY
Tighten skin, reduce wrinkles, and rejuvenate texture with The Secret, a fractional radiofrequency (RF) microneedling system. The Secret is an ideal technology that delivers precisely controlled radio frequency energy directly into various depths of the skin with minimally invasive, gold-plated microneedles. This age-defying procedure is performed by Michael Sarti, MD, FACEP/ASLMS, and can be applied to all skin types, stimulating collagen production and cellular turnover. Treatments are tailored to address each patient's specific skin concerns, revealing firmer, glowing skin – all without downtime! Call or book online to schedule your free consultation today.
30200 Agoura Rd., #110 | Agoura Hills | 818.735.0904 | vitalityinstituteofagoura.com
---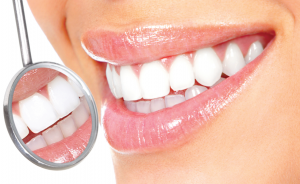 CALABASAS DENTAL SPA ZOOM QUICKPRO TEETH WHITENING
Calabasas Dental Spa introduces Zoom QuickPro in-office whitening varnish, a brand new product that works on the go. A whitening varnish is applied to your teeth, followed by an innovative sealant layer that dries in seconds and locks the varnish layer into place. You leave the appointment with the invisible whitening varnish still on and simply brush or wipe off 30 minutes later, revealing a more radiant smile. Call Calabasas Dental Spa to reserve your appointment or visit calabasasdentalspa. com.

4937 Las Virgenes Rd., #203 | Calabasas | 818.880.5520 | calabasasdentalspa.com
---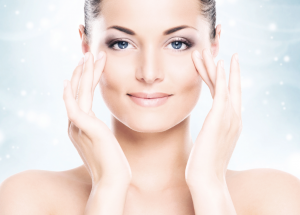 LUSSIER AESTHETICS HELPS YOU DEFY GRAVITY
Dr. Marc Lussier, board-certified plastic surgeon, is excited to bring his experienced and highly trained team of Aesthetic RNs for non-surgical treatments to the Lash Beverly Hills salon in the Calabasas area. You are invited to schedule your complimentary beauty consultation with Sophia Kim, MSN, FNP-BC., or Christina Lai, RN, who will create a treatment plan tailored to create the look you want with excellent results. Introductory specials on microneedling with PRP, Botox®, and the newest fillers are available.
23389 Mulholland Dr., #B | Woodland Hills | 818.312.5080 | lussiermd.com
---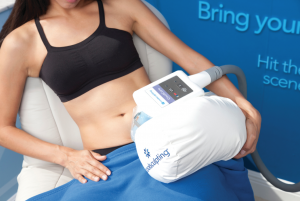 CALABASAS MED SPA COOLSCULPTING
CoolSculpting is a natural procedure utilizing a targeted cooling process to eliminate fat cells beneath the skin. The beauty of the treatment is that only fat cells are frozen, while the rest of your skin cells remain healthy. There are no lasers, no injections, and no incisions. Your body naturally eliminates the treated fat cells, and within a few short months, the new you can show off your great results! CoolSculpting has no downtime, and most patients continue to go about their day right after a treatment! Patients can easily fit their appointments into their busy schedules. Calabasas Med Spa is a CoolSculpting Certified Practice.
23659 Calabasas Rd. | Calabasas | 818.225.0122 | calabasasmedspa.com
---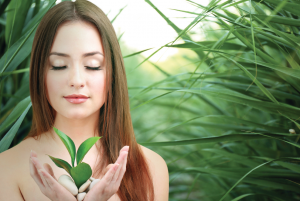 HEALING COMPASS COSMETIC ACUPUNCTURE FACIAL RENEWAL
Naturally renew and refine your complexion, minimize or eliminate lines and sagging, treat skin and neuromuscular facial conditions, and prevent new signs of age from settling in. These treatments utilize minimally invasive acupuncture and the beauty secrets of Chinese herbal skincare to rejuvenate the skin and address the root causes of over-aging. Sessions are deeply relaxing and restorative for the body, mind, and spirit. Your peers will wonder how you continue to look younger over time without appearing unnatural. Personalized skin nutrition, diet, and lifestyle strategies may be recommended. No drugs, no peels, no injections, no surgery, and no downtime.
24007 Ventura Blvd., #102 | Calabasas | 818.591.8600 | healingcompassnaturalhealthcenter.com
---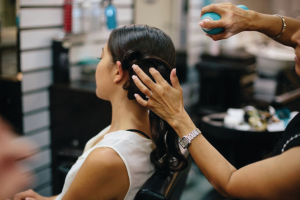 GLO DRY BAR CALABASAS BLOW OUT
Glo Dry has a team of professional and environmentally conscious hairdressers to help you discover your own iconic beauty. They are committed to using only high-quality, organic, plant-based products that are eco-friendly to create the latest techniques of hairstyle color and makeup designs — including Aveda products that offer pure flower and plant essences. Their exclusive blow dry menu starts at just $40 and offers an extensive variety of blow dry styles created to surpass your highest expectations. The Glo Color bar also offers the latest techniques in hair-color trends — such as balayage, highlights, and unique hair color — and a makeup bar to transform you for every occasion.
4774 Park Granada, #8a | Calabasas | 818.223.8302 | globlowdrybar.com
---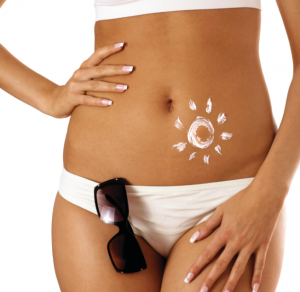 GLAM BOUTIQUE SPA ORGANIC SPRAY TAN
Looking for that gorgeous glam glow this summer? If so, you will love the organic and custom airbrush spray tans at the fabulous Glam Boutique Spa. Glam specializes in offering a premium blend of all-natural and organic tanning solutions—and aftercare sunless tanning products that look perfectly natural—with products that are actually good for your skin and will keep you looking tan and glowing longer than other harsh and drying chemical tanning sprays. Glam Boutique Spa also offers a full array of beauty services.
22749 Ventura Blvd. | Woodland Hills | 818.914.5758 | glamboutiquespa.com