Hello Beautiful: 2018
July 1, 2018
SMILE BRIGHT PERIODONTICS | PERIODONTICS AND IMPLANT DENTISTRY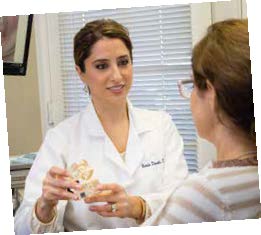 Dr. Natalie Dianati, D.D.S. is a board-certified periodontist. She is a Diplomate of the American Board of Periodontology who made significant achievements beyond the educational requirements of the specialty. The specialty itself required three additional years of training after dental school. Dr. Dianati is an expert in treatment of gum diseases, including the minimally invasive pinhole technique, dental implants, cosmetic procedures to enhance your smile, peri-implantitis treatment, and the diagnosis and treatment of oral pathology. Most importantly, Dr. Dianati specializes in improving and maintaining your quality of life, so you can smile with confidence and eat the foods you like!
28040 Dorothy Dr., #102, Agoura Hills | 818.584.1841 | smilebrightperio.com

---
GLO DRY BAR | BLOW OUTS, COLOR, AND MORE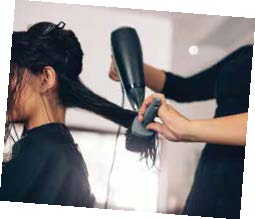 Glo Dry has a team of professionally trained stylists to help you discover your own iconic beauty. They offer a full menu of color, haircuts, special-occasion styling, and infamous blow outs to keep you looking great all summer long. Their blow-dry menu offers an extensive variety of blow-dry styles, including customized blowouts for women with hair extensions. Happy hours each week, Tuesday through Thursday, 12:00 p.m. to 3:00 p.m., with $35 blowouts and $50 color touchups. The Glo Color bar also offers the latest techniques of hair-color trends, such as Balayage/Ombré and a makeup bar to transform you for every occasion.
4774 Park Granada , #8a, Calabasas | 818.223.8302 | glo-dry.com

---
GLASER PAIN RELIEF | MICRONEEDLING WITH PRP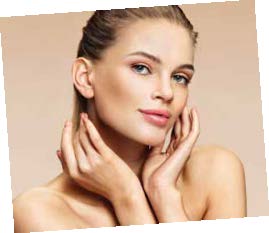 Just like Dr. Glaser can use your body's own cells to restore function and heal joints, he can do the same with a PRP facial to rejuvenate your skin and restore a more youthful appearance without any downtime. A PRP (platelet-rich plasma) facial uses your body's own natural platelets and fibrin combined with painless microneedling to stimulate collagen formation, tighten pores, and rejuvenate your skin for a younger, healthier appearance. It is less invasive than plastic surgery, takes about 20 minutes for each treatment, and offers improvements for up to 18 months.
16311 Ventura Blvd., #518, Encino | 818.501.7246 | glaserpainrelief.com

---
BELLA SKIN INSTITUTE | AQUAGOLD FINETOUCH™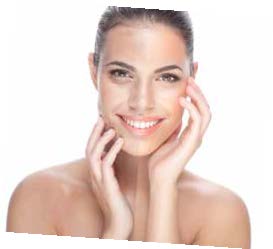 New at Bella: Now you can get that "airbrushed" look with dewy, glowing skin and softening of fine lines around the eyes, lips, and cheeks. AquaGold Finetouch™ booster treatments restore the skin's health and beauty from within by microneedling a blend of ingredients that hydrate the skin, reduce pore size, and smooth fine lines for a fresh and glowing appearance. It delivers a blend of Botox® and fillers all in one. The skin's hydration balance is restored, and the result is naturally radiant skin. Get your "airbrushed" look at Bella, always a step ahead in the latest dermatological
treatments.
 23622 Calabasas Rd., #339, Calabasas | 818.225.0117 | bellaskininstitute.com

---
AMAZING LASH STUDIO | LASHES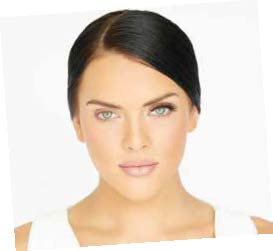 Are you ready for longer, fuller eyelashes without the hassle of mascara or store-bought strip lashes? Enhance your natural beauty with eyelash extensions from Amazing Lash Studio. Eyelash extensions offer you a natural-looking lash line that is longer, fuller, and darker than your lashes
could ever be. You and your lash stylist consult on your desired lash style, length, and volume, and while you relax in your private lash room, your lash stylist takes care of the rest, creating your perfect look. Their affordable maintenance program makes your monthly upkeep a breeze, and you'll enjoy special members-only offers and discounts on products and services, along with the utmost care from your favorite lash stylist.
21785 Ventura Blvd., Woodland Hills | 818.650.2444 | amazinglashstudio.com

---
WESTLAKE BODY CONTOURING | NON-INVASIVE BODY CONTOURING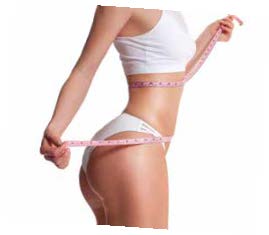 Using the power of LED Light Therapy, Contour Light is a natural and healthy way to lose inches on the waist, hips, thighs, upper legs, arms, and even chin. LED Light therapy is a safe and proven technology used to target fat cells anywhere on the body where there are excessive fat deposits. Once the treated area is exposed to the specific LED Light wavelengths, 99% of the adipose or fat is released from the cells and transported as free fatty acids to the lymphatic system. You'll see measurable results in your first treatment with no pain or downtime!
30423 Canwood St., #205, Agoura Hills | 818.852.7352 | westlakebodycontouring.com

---
DESIREDFACE | EUROPEAN FACIAL WORKOUT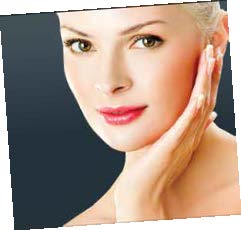 Looking for a total transformation? Rejuvenate your natural beauty in a holistic, intuitive, and non-invasive way with a non-surgical facelift that really works. European Facial Workout™ combines acupressure with a facial workout and face reflexology to leave you truly transformed. It is tailored to your specific needs to give you the power to naturally reverse aging. The European Facial Workout smooths out wrinkles and creates a vibrant glow. Visit Erika Terhes's DesiredFace, where she will support your transformation to look beautiful and to have a happy, healthy, and balanced life with this revolutionary anti-aging program. Home appointments available.
32107 Lindero Canyon Rd., #125, Westlake Village | 818.268.7757 | desiredface.com

---
SMD COSMETICS | SAROMAE SNAIL SERUM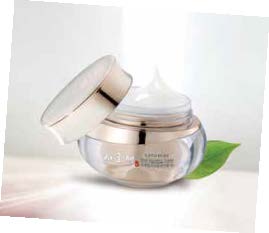 Have you heard about the newest beauty trend taking over the industry? New Beauty calls it a "juice cleanse for the skin," and Allure has named the SMD Cosmetics Snail Serum one of the "11 best Korean Skin Care Must Haves." With natural, paraben-free, cruelty-free ingredients, the Saromae Quintessential Snail Serum Concentrate is selling out fast across the country. Local  Calabasas business woman Lauren Ing, founder of SMD Cosmetics, has a limited- time offer for all Calabasas Style readers of 15% off and free shipping when you spend over $100 with the code CalabasasStyle.
Calabasas | smdcosmetics.com

---
LI MASSAGE THERAPY | BODY, FOOT, AND DEEP TISSUE THAI MASSAGE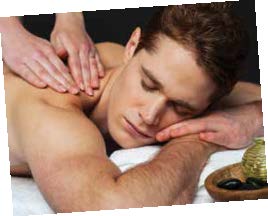 If you're looking for a relaxing escape without the travel expenses, Li Massage Therapy offers the perfect one-hour local getaway. Step into the calm atmosphere for a fabulous, professional massage with only the best high-end organic lotions and oils available. Select a private room or bring your partner along for a couples massage with a lavender mist. There are no contracts or memberships required. They even offer discount packages. Call Li Massage for discount details or to book your appointment for rejuvenation today. Open Monday through Saturday from 10:00 a.m. to 9:00 p.m.
29134 Roadside Dr., #107, Agoura Off Kanan Rd. | 818.687.7785 | li-massage.com

---
CALABASAS DENTAL SPA | INVISALIGN TEETH STRAIGHTENING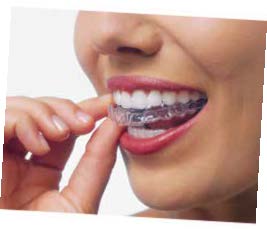 Take the first step toward the smile you've always wanted. Calabasas Dental Spa specializes in Invisalign aligners, the clear alternative to metal braces for adults who want to improve their smile. Invisalign clear aligners are removable and virtually invisible so you can keep living your life and caring for your teeth throughout treatment the same way you always have. Invisalign offers the world's most-advanced clear-aligner system, backed by two decades of innovation. Call Calabasas Dental Spa to reserve your appointment or visit calabasasdentalspa.com.
4937 Las Virgenes Rd., #203, Calabasas | 818.880.5520 | calabasasdentalspa.com

---
THE CHAIR | AVEDA HAIR & BODY SPA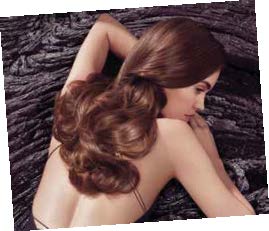 The Chair Calabasas is the only complete Aveda Salon and Spa in the area, offering guests a full experience of hair and body treatments. The Chair's stylists and colorist exclusively use organic, cruelty-free Aveda products, derived from natural, pure flower and plant ingredients that will restore the health and shine to your hair. The Spa menu includes a complete assortment of Aveda Facials and HydraFacials that deliver immediate results without the use of harsh chemicals or lasers. The Chair also offers lovely manicures and pedicures that can be combined with hair service and full waxing services—all in one location.
26527 Agoura Rd., #112, Calabasas | 818.912.6769 | thechairsalonandspa.com

---
CALABASAS MED SPA | COOLSCULPTING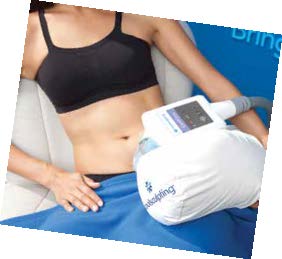 CoolSculpting is a natural procedure utilizing a targeted cooling process to eliminate fat cells beneath the skin. The beauty of the treatment is that only fat cells are frozen, while the rest of your skin cells remain healthy. There are no lasers, no injections, and no incisions. Your body naturally eliminates the treated fat cells, and within a few short months, the new you can show off your great results! CoolSculpting has no downtime, and most patients continue to go about their day right after a treatment! Patients can easily fit their appointments into their busy schedules. Calabasas Med Spa is a CoolSculpting Certified Practice.
23659 Calabasas Rd., Calabasas |818.225.0122 | calabasasmedspa.com

---
SKIN SAVVY MED SPA | TRUSCULPT 3D BODY SCULPTING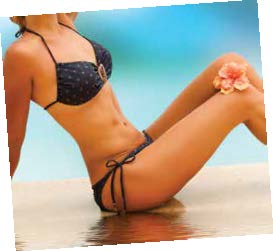 Stop sweating that unwanted belly fat! truSculpt 3D diminishes unwanted pockets of fat found just under the skin—the ones that resist diet and exercise. Using safe, effective radio-frequency energy, truSculpt 3D delivers dramatic results fast, without surgery and without downtime. truSculpt 3D is a safe and effective non-invasive laser treatment that reduces the circumference of stubborn fat. The warm, radio-frequency technology feels like having a hot stone massage. The procedure decreases the fat while also tightening the skin. Results can be seen after two to three treatments. Learn more about all of their services in their new Westlake Village location.
870-A Hampshire Rd., Westlake Village| 805.358.1222 | skinsavvy.com

---
REGENCY SALON SUITES | FULL SERVICE SALON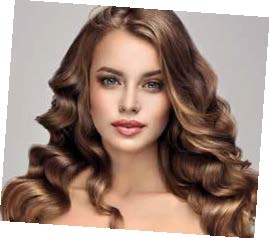 Get your beauty on all in one place! Regency Salon Studio's location in Calabasas houses many talented hairstylists, colorists, estheticians, waxing professionals, and makeup artists. Each expert offers a private and personalized atmosphere while you receive your beauty service of choice. The salon team stays on top of the latest cutting-edge techniques and trends to offer you an unparalleled level of service and skill, where you receive personal treatments with results as individual as you are.
Michelle Arouesty #20 818.917.0046 | Tracy Ash #22 818.987.3427 | Debbie with the Flair #26 818.522.9205 | Heather Corbett #36 818.914.8444 | Kristie Nicole #27 818.425.9595 | Michelle G. #35 818.590.5340 | Kara Shaw #22 805.427.3075 | 23361 Mulholland Dr., Woodland Hills

---
SPA LOURDES | LUXURY SPA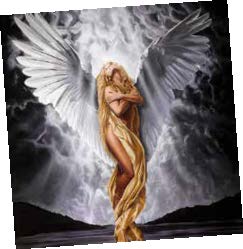 Spa Lourdes is an elegant spa boutique nestled in the heart of Agoura Hills. It is a unique blend of contemporary elegance and a casual vibe, specializing in the latest esthetic technologies for weight loss and anti-aging therapies. Liza Lewis, formerly of Beverly Hills Spa 415, brings 25 years of expertise to Agoura. Spa Lourdes is named after the city of Lourdes in France, known as a destination for its spiritual, healing waters. Lourdes, meaning a beautiful woman or man, represents the embodiment of spiritual healing. Invest in your well-being this summer with Coolsculpting body slimming. Save up to $900 on three areas now. Photo by dellorcofineart.com.
5015 Cornell Rd., #D, Agoura Hills | 805.277.4808 | spalourdes.com

---
MOUNTAIN VIEW DENTISTRY | VENEERS FOR A BEAUTIFUL SMILE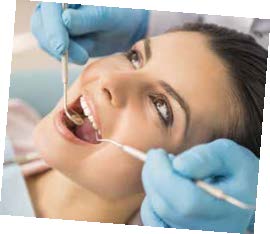 If you are looking to repair any damaged, discolored, or broken teeth but don't want to cover your entire tooth with a crown, veneers are a great option. They are thin shells that only cover the front or visible part of your tooth. With a variety of composite, porcelain, laminate, or removable veneers, there is something for everyone. Dr. Tamkin and Dr. Ebrahimian will explain the advantages of each option and help you make the right decision based on your wants and needs. For the beautiful smile you've always dreamed of, trust Mountain View Dentistry for the health of your teeth and a stunning smile.
26560 Agoura Rd.,#102, Calabasas | 818.650.3346 | mountainviewdentistry.net

---
MALIBU CANYON MED SPA | PRP TREATMENT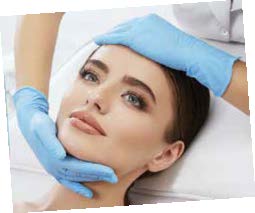 The future of aesthetic science is here and available at Malibu Canyon Medical Spa. Forget those overly invasive, chemically-based aesthetic procedures of the past and experience the incredible transformational power of PRP. Platelet Rich Plasma (PRP) uses the body's own cells to stimulate the rejuvenation process and is effective particularly on crepy skin under the eyes (fine wrinkles) that is difficult to treat by conventional aesthetic therapy. It is also effective for treating other types of wrinkles, acne scars, saggy skin, and signs of aging on the neck. PRP is also an incredibly effective hair-loss treatment.
4937 Las Virgenes Rd., #104, Calabasas | 310.903.2784 | malibucanyonmedspa.com

---
VITALITY INSTITUTE OF AGOURA | VAGINAL REJUVENATION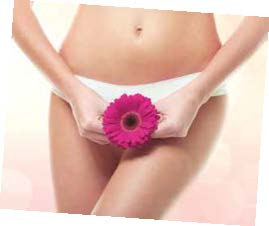 Vitality Institute helps with something that is never talked about: low estrogen production and bothersome symptoms like vaginal dryness, discomfort, and loss of elasticity that can lead to painful intercourse and stress incontinence. Dr. Sarti offers Ultra Femme 360, the latest radiofrequency system available to improve a woman's intimate well-being. Ultra Femme 360 treats issues both internally and externally in the same session, all in a short period of time and without pain or downtime. These techniques improve sexual intimacy and wellness, vaginal comfort, and more. For a non-hormonal, nonsurgical, and non-pharmaceutical solution, visit Dr. Sarti at Vitality today!
30200 Agoura Rd., #110, Agoura Hills | 818.208.3803 | vitalityinstituteofagoura.com
---
ALLEN EDWARDS | CELEBRITY HAIRSTYLIST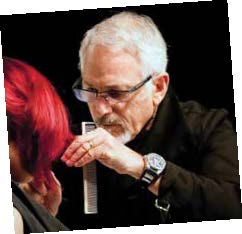 A longtime resident of Calabasas, Allen Edwards has been the trendsetter in Southern California for decades. His passion for hair has never waned. Allen believes that image, at home and at work, is important for men and women. Everyone should change it up to feel good and get a positive response by making changes with layering, cutting, going short, or having fun with color. He recommends bringing in a photo of the hairstyle so you are both on the same page. Check out Allen Edwards' new hair-care products, featuring Biotin Shampoo & Conditioner for thicker, stronger, and healthier hair. Make your appointment today. Mention this ad and get 15% off hair products.
Decarra Salon, Woodland Hills, and A.T. Tramp, Beverly Hills | allenedwards.com | Mention this ad and get 15% off hair products.

---
COMPLEXIONS CALABASAS | CACI SYNERGY FACIAL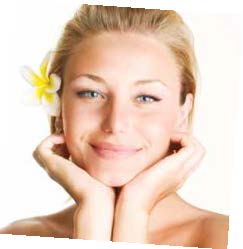 Want instant facelift results without actually having surgery? Banish wrinkles instantly and with little to no recovery time necessary with the newest "nonsurgical facelift." The full procedure is completely noninvasive, and there is no redness or swelling after the treatment. This particular CACI facial introduces the new S.P.E.D.™ technology (simultaneous photo electrical delivery), which tones the skin and stimulates tissue regeneration as well as skin rejuvenation. This technique repairs skin collagen and gives you longer-lasting skin results which you can see instantly.
23564 Calabasas Rd., #104, Calabasas | 818.854.5684 | complexionscalabasas.com

---
WENNER FITNESS | CREATE YOUR IDEAL LIFESTYLE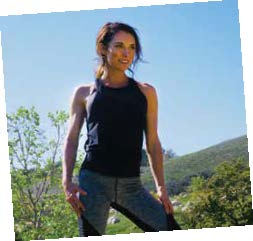 New habits don't happen by chance. First we make our habits; then our habits make us. With effective and efficient training and guidance, you can develop lean muscle, shed fat, and sculpt a fit, athletic body. A certified personal trainer and registered yoga teacher, Kelly Wenner has all the tools to make your fitness dreams a reality. Become your personal best with her lifestyle coaching. Receive customized meal planning based on optimal nutrition and caloric goals to help maximize your results. Train in either of her two very private studios or in the comfort of your own home. Contact Wenner Fitness for a complimentary consultation today.
32123 Lindero Canyon Rd., #222, Westlake Village | 818.298.9850 | wennerfitness.com

---
REMEDY SKIN + BODY | ULTHERAPY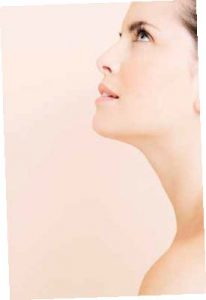 Have you heard Christie Brinkley talking about her favorite new procedure? Ultherapy is a revolutionary way to lift, tone, and strengthen your skin on the brow, face, and neck from the inside out. FDA-cleared Ultherapy uses ultrasound to see below the skin surface, targeting the deep foundational layers of tissue. The result? Skin that is strengthened and lifted with no downtime. The majority of patients respond very well to just one treatment! Remedy Skin + Body is the only certified "Ultra Provider" of Ultherapy between Santa Barbara and Santa Monica. Call today to schedule your complimentary consultation.
22263 Mulholland Hwy., Calabasas | 818.222.9797 | remedyskinandbody.com

---
MATT HERSHCOVITCH, MD | RHINOPLASTY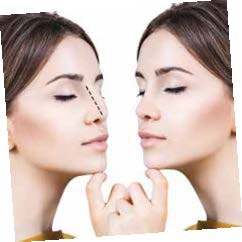 The nose can truly define a person's looks. A nose that's not proportional to your other facial features can throw your entire facial harmony off balance. It takes a true expert in facial plastic surgery to create breathtaking results, which is why so many patients choose Dr. Hershcovitch for their rhinoplasty. Dr. Hershcovitch isn't just an expert in ENT surgery—he's also an expert in facial plastic surgery. As a double board-certified surgeon, Dr. Hershcovitch has extensive experience with facial surgical procedures, as well as the artistry to create natural-looking results. Your new nose will look harmonious, balanced, and uniquely right for you.
7345 Medical Center Dr., #510, West Hills | 818.485.4920 | facebydrh.com

---
CALABASAS PEDIATRIC WELLNESS CENTER | EAR PIERCING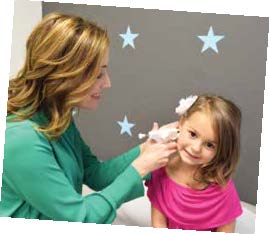 Interested in getting your baby or child's ears pierced? Does your teen want a second hole? Calabasas Pediatric Wellness Center offers sterile, medical ear piercing with nickel-free titanium or medical-grade plastic piercing studs designed to decrease the risk of irritation, infection, and jewelry allergy later in life. Dr. Tanya Altmann carefully measures where on the lobe to pierce each ear to ensure beautiful visual symmetry. She also provides specific medical aftercare instructions as well as guidance on future ear jewelry so each patient enjoys the beauty of ear piercing for years to come.
23480 Park Sorrento, #109A, Calabasas | 818.914.4429 | calabasaspeds.com

---
ROOTEMENTARY | COLOR TOUCH UPS & MORE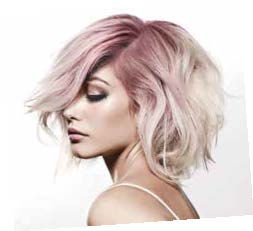 Rootementary is a unique, upscale hair-coloring salon in Westlake Village with more than 2,500 clients. This salon is a gift from the color angels, offering same-day and walk-in appointments. Customers love their one-hour, $50 Root Refresh touch-up service—where they can get a complete color consultation and professional application and can relax in their chic processing lounge with refreshment bar. They also offer full color highlights, deep conditioning treatments, and blow dries. If you are looking for top quality color treatments at a modest price point in a high-end salon environment, you will love the Rootementary experience!
2900 Townsgate Rd., #100, Westlake Village | 805.557.7668 | rootementary.com

---
GLAM SPA BY SHANNIQUE | ALL THINGS BEAUTY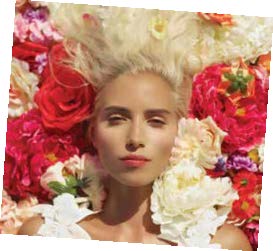 The Glam Spa lash artists are known for creating the best classic and volume lashes unique to each individual. Walk out with the lashes of your dreams. See you later mascara! Treat your skin right with ModVellum, a painless nano-fill that infuses your skin with stem cells and superfoods to erase those pesky wrinkles, leaving your skin instantly more youthful and plump after just one treatment. Sound good? Well, that's not all. Get flawless brows with microblading, a cosmetic brow tattoo that fills in your brows with tiny hair-like strokes to mimic the look of real hair. Visit Glam Spa's beautiful new location for all things beauty and check out all they have to offer.
2821 Dorothy Dr., #200, Agoura Hills | 805.405.2513 | IG: glam_spa_byshannique

---
NAULIN AESTHETICS | PLASMA FIBROBLAST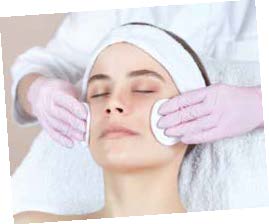 Plasma fibroblast is a revolutionary, nonsurgical answer to anti-aging. This procedure uses electrostatic energy to sublimate specific skin cells, thus tightening, lifting, and stimulating new collagen production naturally. It also has the ability to offer permanent results similar to traditional surgery without the risks and downtime. Hooded eyelids, crows' feet, neck lifts, and tummy tightening are a few areas that can be treated. Licensed aesthetician and certified permanent-makeup artist Melissa Naulin shares 18 years of skin care experience to offer only the best. Dermaplaning, diamond microdermabrasion, chemical peels, microblading, and waxing are also provided.
463 Pennsfield Pl. #200, Thousand Oaks | 805.479.5504 | naulinaesthetics.com

---
ILLUMINATE FACE & BODY BAR | MEDICAL AND WELLNESS SERVICES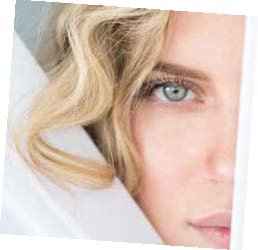 Treat yourself from head to soul at the newly opened Illuminate Face & Body Bar, a luxury medical spa that combines medical innovation and wellness services to help you feel beautiful from the inside out. Clients love their hydrafacial treatment that saturates your skin's surface with antioxidants and peptides to maximize your glow, pulling out impurities while giving a good dose of hydration to your skin. Beyond their elevated cosmetic treatments, Illuminate's wellness offerings include in-room guided meditations created exclusively for the spa, a crystal offering, and aromatherapy pairing with every treatment. Get your glow on at their new Calabasas location.
23500 Park Sorrento, #A2, Calabasas | 818.330.5595 | illuminatespa.com

---
WESTLAKE SMILE STUDIO | COSMETIC DENTISTRY & FACIAL AESTHETICS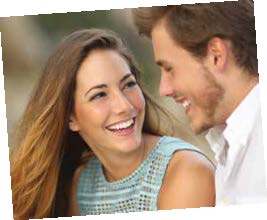 Dr. Mimi Theerathada of Westlake Smile Studio specializes in beautifying smiles, improving facial aesthetics, and maintaining your dental health to give you the beautiful smile you have always dreamed of and deserve. Some of her featured services include Zoom! Teeth Whitening, Invisalign, dental implants, veneers, crowns and bridges, and much more. She also offers PRP and PRF treatments for accelerated healing with her surgeries. Dr. Mimi is a certified Chao Pinhole Surgical Technique doctor and also offers facial aesthetics, including Botox and Juvederm, to help restore the natural contours of your face.
960 S. Westlake Blvd., #204, Westlake Village | 805.513.1001 | westlakesmilestudio.com

---
LA FOREVER FITNESS | LOOK AND FEEL BEAUTIFUL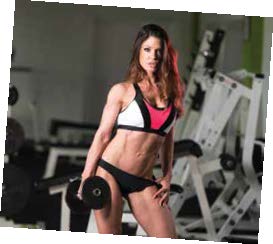 Offering a complimentary first consultation and session to assess your goals, weight, body fat, measurements, nutrition, physical history, and health issues, Mehdi Ansari is your go-to personal trainer for looking and feeling beautiful. Mehdi is available to train you at home or the Woodland Hills Athletic Club, tailoring your workout specifically to make you look great—from beginning boxing to cardio and even competition goals. Not only does Mehdi train you, he also designs deliverable Kosher or organic homemade meals to make you feel as amazing inside as you look on the outside. Enjoy two free sample meals. Become your best self today!
20971 Burbank Blvd., Woodland Hills | 310.254.8858 | laforeverfitness.com.