Editor's Choice: Nailed It!
August 23, 2023

In our fast-paced lives, juggling work and family responsibilities, finding time to visit the nail salon for regular touch-ups can be a challenge. As a busy individual myself, I understand the struggle. That is why I have tried almost every nail polish on the market, searching for a solution that combines long-lasting results with convenience. Thankfully, I found a solution I have been using for many years: Essie Gel Couture Nail Polish.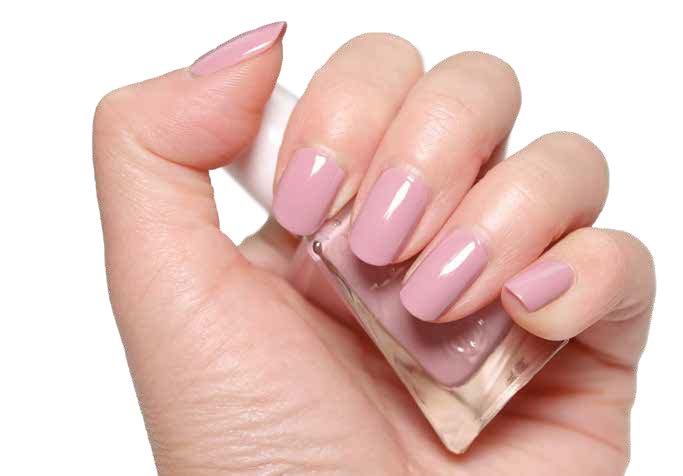 Essie Gel Couture has become my go-to for reclaiming the precious hours otherwise spent sitting in a salon chair. While I still value my salon visits several times a year, Essie helps me maintain a fresh, manicured look during those in-between times. Offering the quality of a professional gel manicure, this polish can be easily applied at home, delivering a durable finish that lasts me up to about two weeks.
Due to the quick-drying formula, I can apply the polish in just a few spare moments, even right before I step out the door. There's no need to worry about smudging or waiting for layers to dry. I apply and let them dry as I go about my business, making it quick and hassle-free—which I am all about.
When it's time for a refresh, the ease of removal, devoid of any damaging scraping or soaking, is another aspect I truly appreciate. All it takes is acetone or non-acetone nail polish remover. And reapplying the top coat on day 7 is one of my favorite tricks to revive the shine and extend the lifespan of my manicure without starting from scratch.
The longevity of the Essie Gel is truly impressive. Even my busiest days are no match for this chip-resistant polish. As for the color palette, it's quite extensive. I've developed a particular fondness for the neutral pink shades Matter of Fiction and Princess Charming, but there is sure to be something to suit every taste.
Next time you're in need of a fresh manicure but short on time, skip the salon and check out Essie Gel Couture. You won't be disappointed.