Calabasas Med Spa
May 2, 2019
Provides Cool, Cutting-Edge Treatments in Calabasas
Calabasas Style Magazine sat down with Calabasas Med Spa to ask some questions about their different treatments and why they have been a trusted provider for beauty treatments.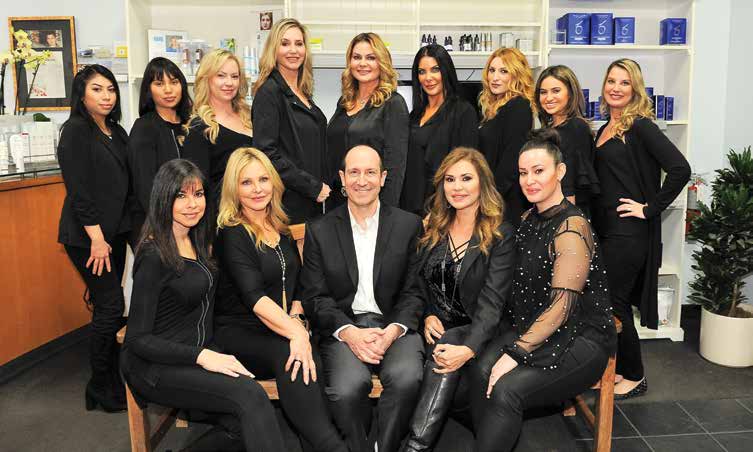 How long has Calabasas Med Spa been in business, and what are your most popular procedures?
We have been here 10 years, and our most popular procedures are Botox, fillers, CoolSculpting, lasers, skin tightening, and our signature facials.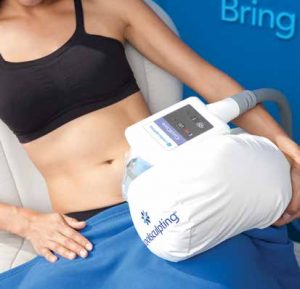 What is the recovery time with CoolSculpting and does it hurt?
Some patients may experience bruising, but for many, there is no recovery time. Discomfort is also minimal. There is slight, short-lived discomfort when the device is applied, however, there is none after that. Recovery is usually painless. A small percentage of people experience moderate nerve discomfort lasting one to two weeks, however, we can prescribe medicines to treat that if needed.
How often do you have to do CoolSculpting?
Some patients get optimal results after one treatment session, but most need a second session about six weeks after the first to maximize results. Results are permanent, so once we get to optimal results, CoolSculpting never has to be done again.
We heard Launa Stone is an expert in laser hair removal. What advice would she give to people considering this for the first time?
Launa is an expert. Not only does she have many years of experience treating all skin tones, but she was involved in studies leading to the FDA approval of the modern hair-removal laser.
One thing to keep in mind is that laser hair removal may seem simple, but it is a medical procedure. Just like any other medical procedure, it has risks, and the more knowledge and experience a provider has, the more effective and low risk the treatment becomes.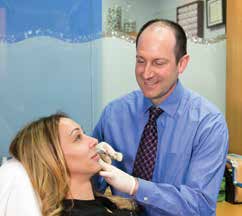 What is Dr. Osman's specialty?
Dr. Osman has been a board-certified dermatologist since 2002. With Dr. Osman being a dermatologist, we are able to offer a wide variety and depth of treatments and expertise to treat all skin types and concerns. Dr. Osman not only stays current by regularly attending top-level continuing medical education and discussing with colleagues, but also lectures at conferences.
What is the Black Diamond award?
Black Diamond is a designation given to the top 1% of practices by Allergan for the number of Botox and Juvederm injections done each year. We are actually one step higher now and are in the top 250 in the United States. It means that we have tremendous experience.
What is an IPL photofacial?
An IPL photofacial is an excellent way to reduce red and brown discoloration and improve skin tone overall. It is a technology that uses a powerful flash of light to trigger changes within the skin that ultimately leads to reduced redness and sun spots. Despite its power, the skin does not need to heal. You can carry on your normal day immediately after treatment, at most needing light foundation as the skin transforms.
Studies also show that regular IPLs provide a cumulative benefit. One study found that in patients who did two to four IPLs per year, random participants thought they were 10 years younger than patients of the same age who did not do regular IPLs.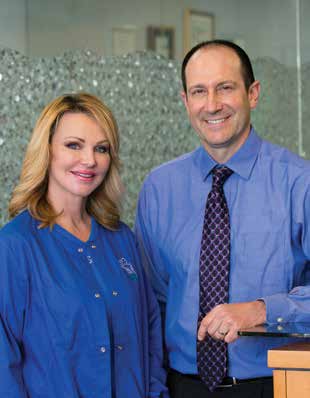 We heard you were featured on The Doctors. Can you tell us about that?
Yes, our very own Launa was featured on The Doctors and showed the benefits of Hydrafacial and Skintyte. A Hydrafacial deep-cleans pores while simultaneously infusing skin with a blend of vitamins, antioxidants, and growth factors. Skintyte uses heat energy to stimulate collagen contraction. It is one of multiple skin-tightening techniques we offer. Actually, we are very excited to have just received the brand-new Thermage FLX and Scarlet radio frequency microneedling. Using these advanced technologies, we can uniquely tighten eyelids, jawlines, and neck skin. Additionally, we can treat acne scars with minimal to no downtime.
What else would you like to share with our readers?
We are a team that works together to deliver optimal results. Our goal is to be there for each and every one of our patients to help with their minimally invasive rejuvenation through every stage of their life. We think of ourselves as partners with our patients. That view is held by everyone in our office from our front-desk receptionists, our PA Kristin, to our nurses Launa, Tiffany, and Rada. That is why we have sent almost our entire office to CoolSculpting university. (Yes, that is a thing!) We believe that the more knowledge and expertise everyone in our spa has, the better able we are to serve our patients and community in the best way possible.
---
Calabasas Med Spa
Lawrence Osman, MD
23659 Calabasas Rd.
Calabasas
818.225.0122
calabasasmedspa.com