Anti-Aging Beauty Secrets
July 29, 2019
BEESWAX
Beeswax helps heal and protect the skin and lips to keep them healthy. It is known to soften skin and help conditions such as acne, dry skin, eczema, and stretch marks. The anti-inflammatory properties encourage healing and support cell reconstruction and health. Beeswax helps to hold in moisture and keeps the skin hydrated and, therefore, soft.

GINGER WATER
Ginger water has been around for centuries in everything from medicine and cooking. It's used as an aphrodisiac and yet also has beauty benefits. It is an excellent source in promoting hair growth, it burns fat, fights acne, and reduces cellulite. It is also known to increase collagen production and reduce skin damage.

FACIAL ACUPUNCTURE
Facial acupuncture is a natural alternative that can help treat the signs of aging. This alternative treatment is a key aspect of traditional Chinese remedies. Needles are used to stimulate balance and flow of chi and can stimulate collagen production. Facial acupuncture has been said to improve skin quality, help heal acne, and help heal acne scars.

SHEET MASKS
For a quickie face mask, a sheet mask will do the trick. It's a mask that's cool and infused with the liquid face cocktail of your choice with hydrating ingredients. It works by trapping all the active ingredients in on the skin. The moisture is locked in rather than evaporating. Sheet masks should stay on for 15 to 25 minutes. Any longer than that and the sheet will reabsorb the moisture from the skin.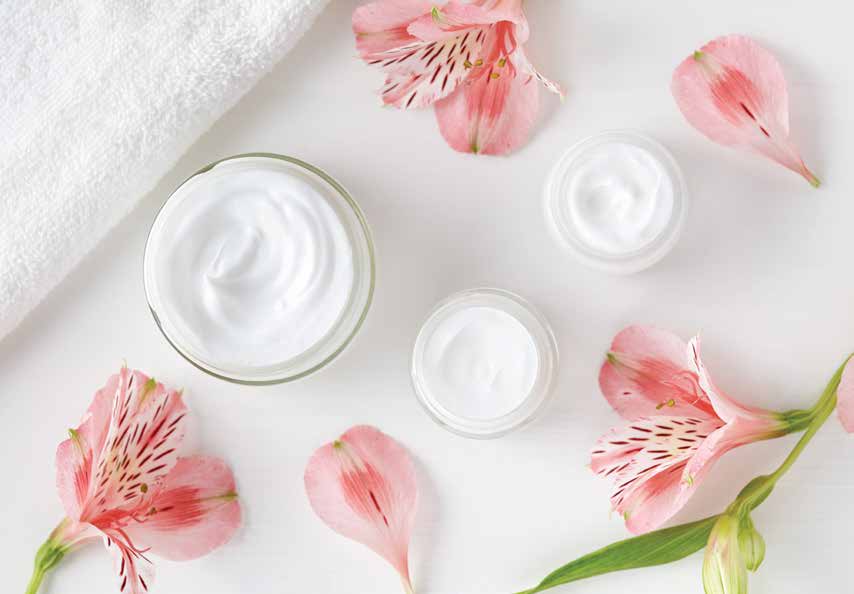 CREPEY SKIN
Crepey skin has a thin, wrinkled surface that resembles crepe paper on forearms and upper chest. The best way to prevent it is to wear sunblock and cover your skin. The best way to treat it naturally is to moisturize, exfoliate, use gentle soap, and eat a healthy diet. Other ways to treat it are to use retinoids, antioxidants, alpha-hydroxy acids, and beta-hydroxy acids.

ALOE VERA
Aloe doesn't just feel good onsunburned skin, it also goes deeper as a nutrient-packed skincare ingredient that helps lead to clearer skin long term. It is rich in vitamins, and it's a hydrating, anti-inflammatory. It soothes itchiness and irritated skin, helping with acne and eczema. The best part is the cooling sensation and that it's full of vitamins and minerals.

OLIVE OIL
Olive oil contains a high concentration of antioxidants, including vitamins A and E. These antioxidants protect the skin from damage by fighting off free radicals that attack cells and erode collagen and elastin. Antioxidants are essential anti-aging ingredients and are an excellent moisturizer for every skin type. The rich nutrients are absorbed, allowing the oil to heal damaged skin, reduce wrinkles, and improve texture.

METABOLISM-BOOSTING HYDRATION
Our hydration level directly affects our metabolism. When we are dehydrated, it effects the efficiency of our metabolism and slows it down. In turn, if your metabolism is sluggish, you can jump start it by hydrating with water. Another important fact is that when we are dehydrated, it restricts our body's ability to utilize fat as fuel. Drink two to three liters of water a day.