10 Grooming Tips for Guys
July 28, 2022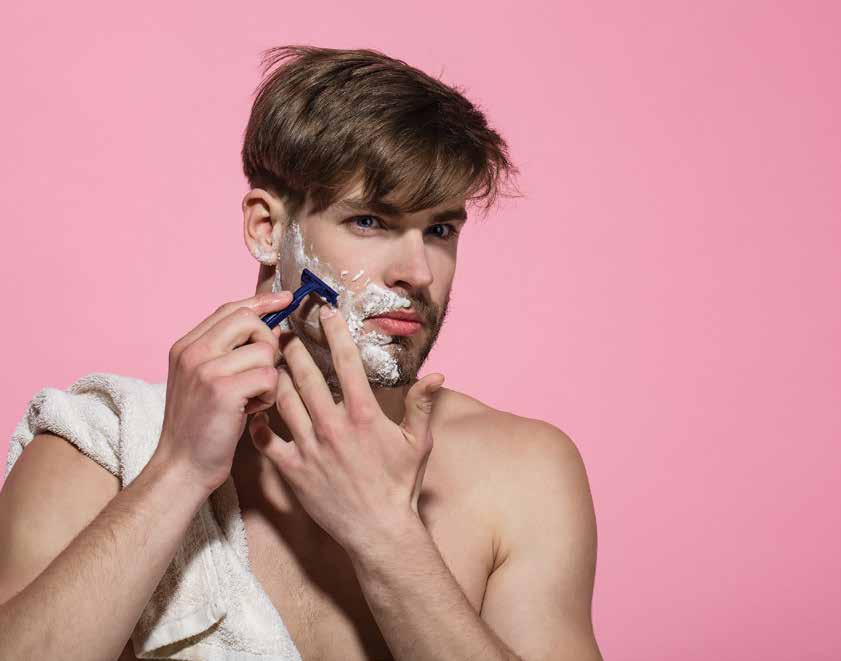 Personal grooming took a big step backward during the pandemic. As we venture out once again, grooming takes center stage.
1. Invest in a beard trimmer and tame those stragglers. Always use shaving cream and shave in the direction your hair grows. It helps to shave in the shower or right afterwards while your skin is moist. Stop any bleeding and tighten your pores with a styptic pencil.
2. Trim your nose hair and pluck that unibrow (please).
3. Get a haircut every couple of months to keep it manageable.
4. Condition your hair. You can skip the daily shampoo. If you have an oily scalp, washing less helps retain some of the healthy oils. Opt for high-quality ingredients with as few chemicals as possible.
5. Keep your hands in tip-top shape by using a moisturizing soap, nail clippers, and cuticle shapers.
6. Finish each shower with cold water. It boosts circulation and invigorates your skin.
7. Brush, floss, and use mouthwash. Try an electric toothbrush for deeper cleaning. If you'd prefer a natural bacterial rinse to mouthwash, simply swish some salt water in your mouth and let the bacteria swim away.
8. Vary your part. Comb your hair in the opposite direction to impart new life and fullness. Don't overdo product. Less is clearly more when it comes to hair and scents.
9. Use a pumice stone to remove callouses from your feet.
10. Protect your skin and health by applying moisturizer with SPF-30 during the day. Now, put your best face forward and show the world how gorgeously groomed you can be!