The 2021 Chevrolet Corvette & Camaro
April 27, 2021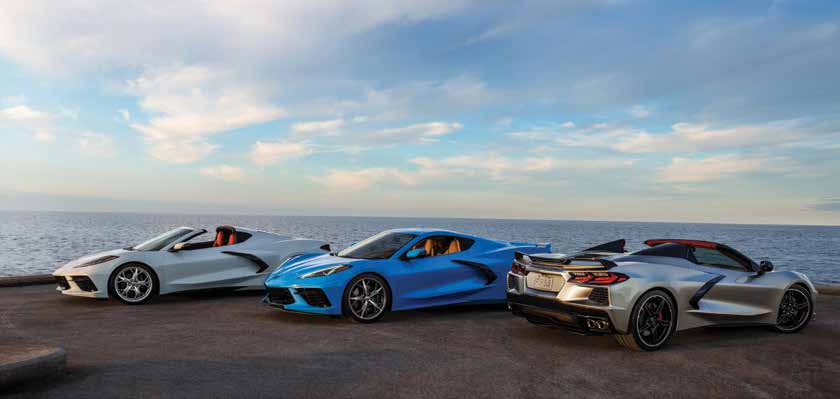 The 2021 Chevrolet Corvette and Camaro are bursting at the seams with performance and technology. Somehow Chevrolet has been able to provide supercar performance to the "average" car enthusiast. The evolution of both the Corvette and the Camaro are a source of American automotive pride, offering tremendous performance at a tremendous value. Today's Corvette and Camaro could go head to head with just about any European sports car or sports car otherwise.

The flagship 2021 Camaro ZL1/1LE starts at about $63,000.00 and will buy you a mountain of performance. The heart of the ZL1/1LE, as it's known to enthusiasts, is a 6.2L supercharged V8 engine pushing out an astonishing 650 horsepower and 650 lb.-ft. of torque. Available with a 6-speed manual or a 10-speed paddle shift automatic transmission, you should definitely splurge on the Brembo 6-piston front and 4-piston rear calipers in Red (1LE Extreme Track Performance Package). It's a race car for the street with the drivability of a Cadillac.

Then there is the glorious C8 Corvette. An absolutely incredible showing of the best that GM/Chevrolet can offer. By all standards and rights, it is a supercar that is within reach for a large segment of car enthusiasts. The first mid-engine Corvette, it is a grand-slam homerun. Available in both coupe and convertible models, this new mid-engine Corvette will get from standing to 60 mph in under three seconds. At a price point far below its contemporaries, there is no denying that the Corvette is the best-priced sports car on the planet and one of the best sports cars on the planet.

If you are a car enthusiast, it is truly a great time to be alive. Performance and technology are moving in warp speed, and horsepower is available and within reach. Great job, Chevrolet! For more information, visit chevrolet.com.