Lamborghini Huracán STO
January 15, 2021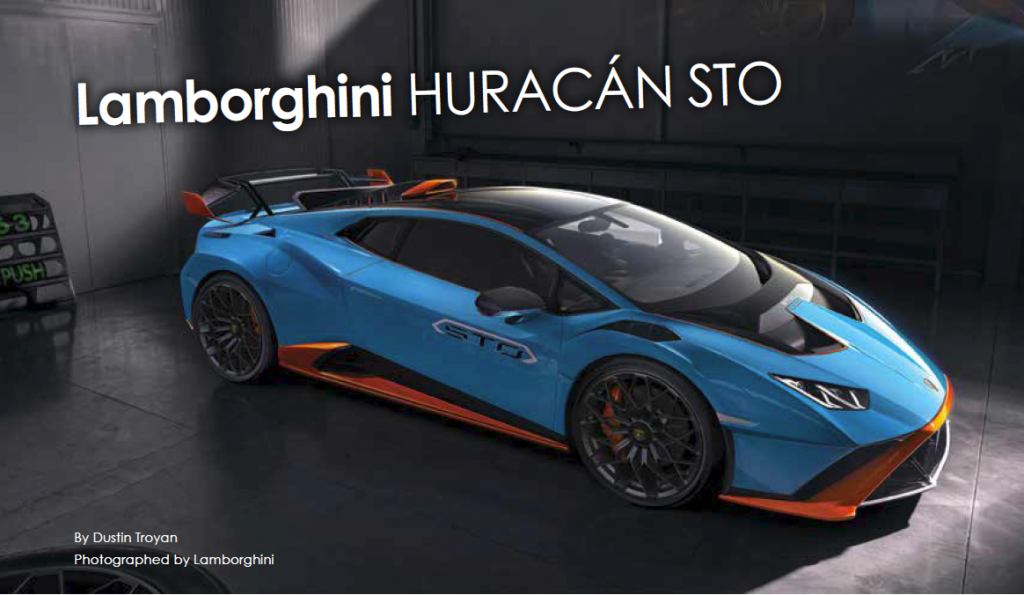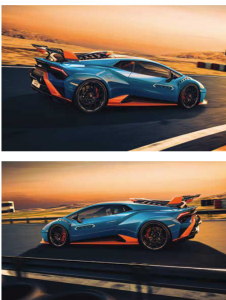 The Lamborghini Huracán Super Trofeo Omologata is a "Super Sports Car" inspired by the racing heritage of Lamborghini. The Huracán STO is as close as you can get to a street-legal Lamborghini race car for the road, and it may just be a race car for the road. Heck, I'll just say it: It is a race car.

The Huracán STO features an incredible naturally aspirated V10 that produces 640 horsepower. The rear-wheel drive Huracán STO delivers exhilarating acceleration of 0-62.1 miles per hour in 3.0 seconds, 0-124 miles per hour in 9.0 seconds, and a top speed of 192 miles per hour. With a focus on aerodynamics and weight, Lamborghini utilized the latest in technology and space-aged materials to ensure that the Huracán STO would not only have a superior power-to-weight ratio over its competitors, but that it would ultimately provide one of the greatest handling "Super Sports Cars" that could be driven on the road.

Lamborghini's aggressive designs are expected, but the Huracán STO sports an entirely new exterior design which is a direct reflection and inspiration of the Lamborghini race cars. Lamborghini is quoted: "The Huracán STO is the result of the collaboration between Lamborghini's R&D, Squadra Corse, and Centro Stile departments, with every line and every feature aesthetically outstanding while optimized to ensure the best driving performance." The Huracán STO is priced at $327,838, which to some is a bargain as you have both a world-class race car as well as a street-legal race car. The car is the embodiment of Lamborghini's current finest offerings in a very special package. If you can get your hands on one, I say do it!