2019 Cadillac XT4
May 8, 2019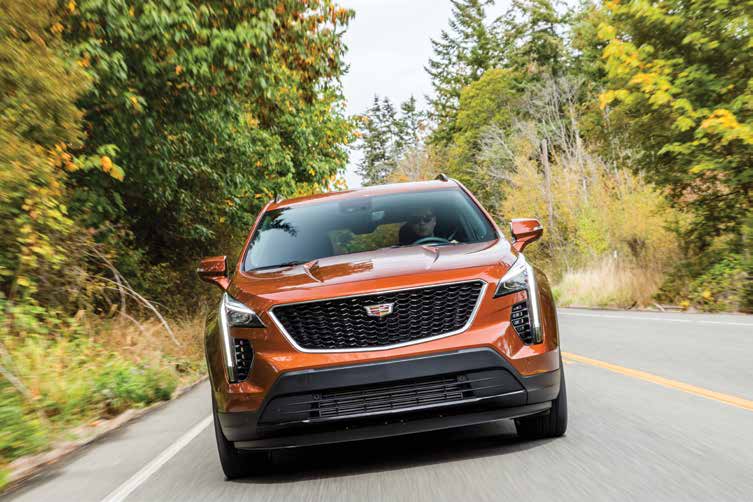 The 2019 Cadillac XT4 is at the top of its class in the luxury subcompact SUV segment. The 5-seater comes standard with a 2.0-liter, turbocharged, 4-cylinder engine and is available in both front-wheel drive and all-wheel drive. The XT4 boasts 237 horsepower and a 9-speed automatic transmission, making it extremely fuel efficient. It is on par with just about every other luxury subcompact SUV on the market. It has a nice balance of power and torque, and the ninespeed transmission keeps you in the power when you need it while maximizing mileage.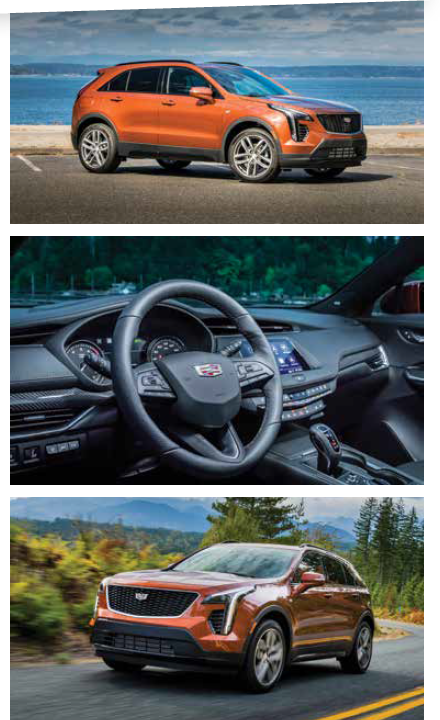 Cadillac's newest 8-inch infotainment display is a standard feature on XT4 models, focusing on form and function with their entry level SUV.

The XT4 is available in three different levels: Luxury, Premium Luxury, and Sport. It can be as lightly or heavily optioned as you like. With just enough Cadillac luxury to make you happy as a base model, the XT4 can also turn into a mini Escalade outfitted with luxury to your taste.

As for comfort, it is, after all, a Cadillac. The interior is extremely roomy and comfortable. Everything works as it should and is in exactly the right place. It is quiet, rides smoothly, and the entertainment center rocks, literally. The fit and finish is what you would expect from Cadillac. It is a winner. For more information on the Cadillac XT4, please visit Silver Star Cadillac in Thousand Oaks. silverstarcadillac.com.