Piecaken!
March 15, 2022
This month's issue focuses on one of my favorite things to do—eat! We've addressed every part of eating and how to keep healthy in previous articles. You know—work out, stay healthy, blah, blah, blah; then, wash, rinse, repeat. Now, let's get to the good stuff: What can I eat and how can I get it quickly?

We've all learned during the pandemic how to order food online from companies like Uber Eats and Postmates. I've become an expert at ordering from local markets too, like Ralphs, Vons, and Whole Foods, popping open my trunk and letting the nice people from the markets put the food in my car. The biggest issue with ordering online is the outrageous prices you pay for the luxury of not exposing yourself to a potential COVID infection. Costco has same-day delivery but you'll pay around a 20% premium over their regular prices. The same goes for apps like Uber Eats. Not only are the prices higher but they charge additional fees that will raise the cost by 10 to 15%. This is the price you pay to stay healthy and safe, and I think it's worth it. So, given all the caveats, let's explore some worthwhile apps.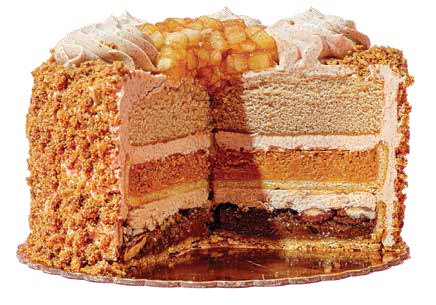 Most of the major restaurant chains—like Pizza Hut, Jersey Mike's, and McDonalds—offer their own apps. They don't raise the price but you do have to pick up what you order. Starbucks has a great app that allows you to order and pick up at their drive-through locations. Many offer special bonus programs
that give you free food. Jersey Mike's, one of my personal favorites, has a nice customer appreciation program that gives you free sub sandwiches.

If you are looking for some really cool and different food items, take a look at Goldbelly.com. You can get all kinds of exotic foods from restaurants around the country. They are not cheap, but oh my, do they have some really great items. Looking for the surprise food gift for that special occasion? Check out their PieCaken. I tried it, and it's wild. It's a three-in-one layered desert that's both a pie and a cake, and it does not disappoint. From desserts to lobster rolls and pastrami sandwiches, they have an amazing variety.

And for those of you that like wine, I've got you covered. Let's face it, a little alcohol probably helped during the pandemic. Total Wine and More has a very highly rated app that allows you to order and pick up in-store. It lets you track your orders as well and is available for free on the various app sites.

After your PieCaken, make sure you let me know what wonderful fun food items you tried. In fact, why don't you send me a few samples? I mean, I'm the one that gave you all these great ideas after all.

Eat hearty, my friends!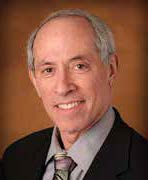 See you on the radio!
Marc Cohen