Inspired Closets
January 9, 2023
Top Things to Consider Before Building Your Own Custom Closet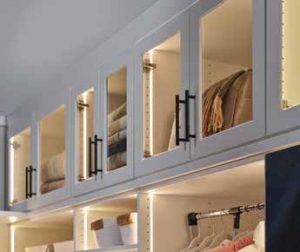 With the many decisions you make when building a new home or completing a home remodel, it's not surprising that little attention is given to your closet design, which can result in this seemingly basic area of the home becoming an everyday source of frustration. If this sounds familiar, then it's time to bring in a professional. But before hiring someone, think about the end-to-end experience you desire, how much time you can give to the project, and how equipped the company is to deliver on your expectations and support the project from the initial conversation through to post-installation service and warranty. Below are four key questions to ask before you begin.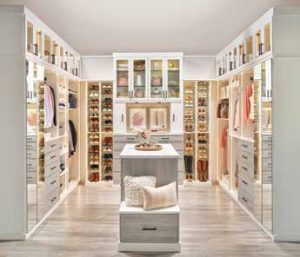 Is closet design the professional's core competency?
Design services vary greatly depending on the option you're considering. A contractor or handyman is often a jack of all trades but not a master of closet design. At Inspired Closets, the core competency is solving everyday organizational problems in beautiful, functional ways that leave you feeling inspired. They specialize in closets, and their designers guide you through the process—offering expert advice and making it fun and easy for you to have a closet you love.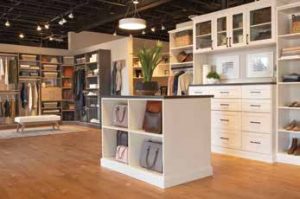 Does the company have a showroom?
Closet design is a niche expertise. If this is your first experience with a custom remodel, that lack of experience can create doubt and fear. At Inspired Closets, they understand and empathize with feelings of apprehension, which is why they encourage a trip to their showroom where you can see their work, see colors in full scale, interact with different custom closet features, and meet the team.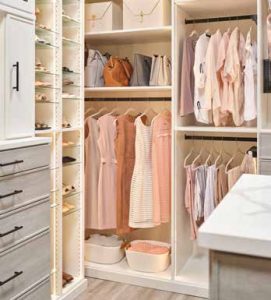 What is the long-term return on your investment?
The team at Inspired Closets believes in fixing the problem once, which saves you time and money in the long run, increases your enjoyment, and adds value to your home when you go to sell it. They manufacture your closet to your exact specifications, as measured by their design professionals, and their installers take great care installing it in your home. In addition, their closets are backed by a limited lifetime warranty.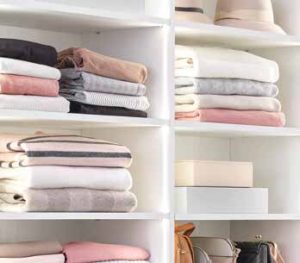 How much time will you need to dedicate to the project?
The professionals at Inspired Closets know you've already got a lot on your plate. Their team of experts coordinates all work so that you don't have to be the designer, project manager, or installer. They lead the way, guiding you through every key decision and communicating with you so that you always know the status of your project.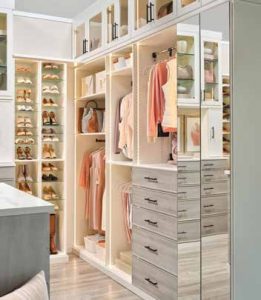 Can the closet adjust to your changing needs?
Change is the only constant in life, and that's true for fashion and your wardrobe. The word "custom" can mean different things to different companies, and often, it means limited adjustability. Many site-built closets look beautiful but lack adjustability. At Inspired Closets, the closets are designed for now and later. They make it easy to add or remove shelves, hanging rods, drawers, and almost anything else as your needs change. Their goal is to make sure you love your closet now and for as long as you own your home.
Inspired Closets is a family-owned and operated local business led by Jim Delaney and his daughter, Marye Silvers. They work with homeowners just like you to solve organizational problems, big and small. With showrooms in both Woodland Hills and Warner Center, their experienced team of design experts is ready to help.
Inspired Closets
6465 De Soto Ave.
Woodland Hills
818.346.1800
inspiredclosets.com