NCL Presents Debutantes at 55th Annual Charity Ball
February 18, 2022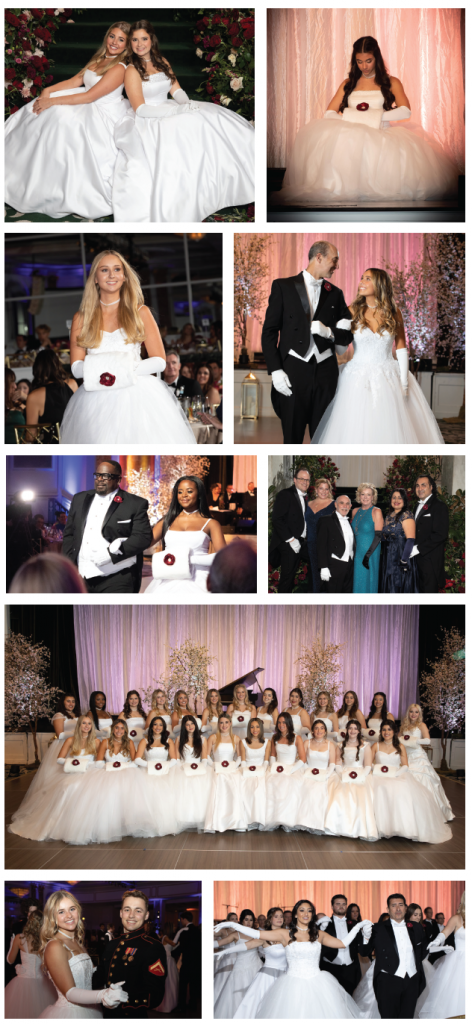 The National Charity League, Inc., (NCL) San Fernando Valley Chapter, gathered at the Beverly Wilshire Four Seasons Hotel on November 27th for the 55th Annual Charity Ball to present 23 inspiring debutantes who have completed their six-year core mother-daughter program of leadership development, community service, and cultural experiences.
On the arms of their fathers, the debutantes presented included Maggie Cassidy, Madison Clark, Maya Fardad-Finn, Anne Frazee, Gwenyth Gantenbein, Erin Gorelick, Alexandra Hadden, Camille Jacobellis, Tijana Karovic, Lauren Kessler, Lucky Kyles, Samantha Licursi, Bronte Mark, Samantha Nadler, Brianna Norton, Brianna Ortiz, Samantha Patierno, Adriana Roe, Kaela Selesnick, Sarah Steinhauer, Skylar Takac, Olivia Trejo, and Windsor Williams. The debutantes were joined by Chapter presidents Julie Nadler and Tiffany Takac and 2021 Ball directors Monica Parmar, Kathleen Incerpi, and Karen Zarachoff.
NCL, Inc., San Fernando Valley Chapter currently has over 300 members and provides hands-on volunteer service for 10 philanthropic organizations in the community. For more information, visit nationalcharityleague.org.