Parents' Guide: Summer Fun for Kids
March 1, 2022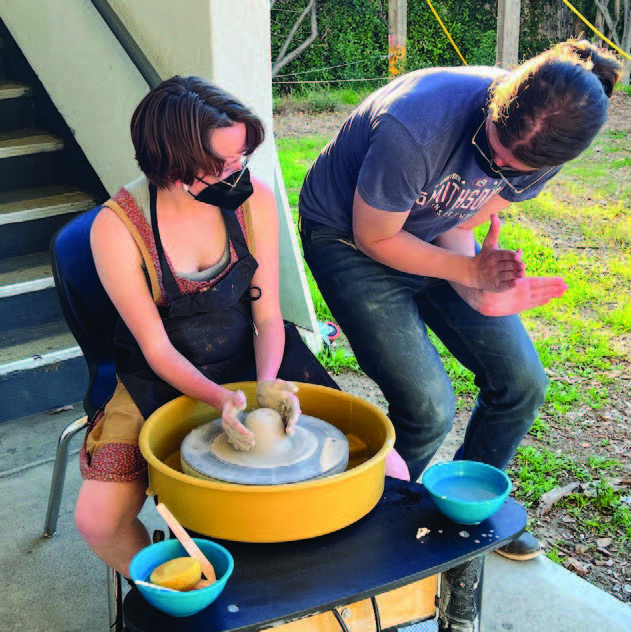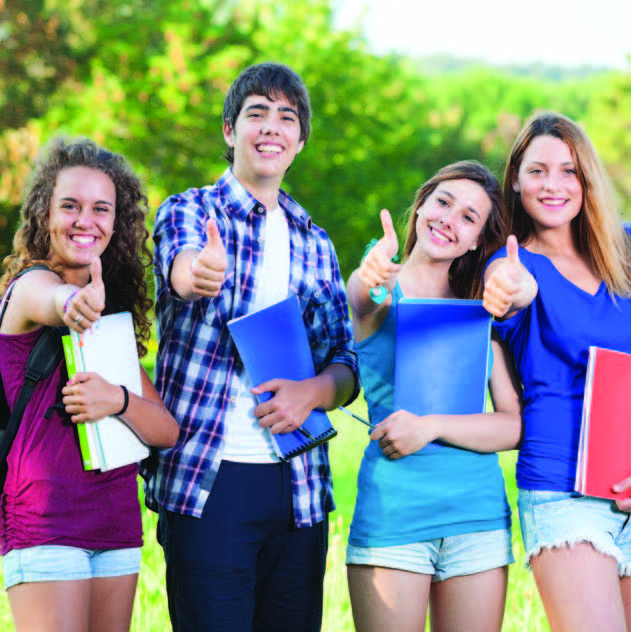 CAMP LOUISVILLE
AT LOUISVILLE HIGH SCHOOL
Camp Louisville invites middle school girls and boys to experiment, play, learn, explore, and create on the stunning campus of Louisville High School. Camp runs from June 30th to July 15th, and each week offers a chance to experience something new that may spark a passion or reveal a talent.
The first week focuses on cultural exploration as kids get the chance to experience a variety of cultures, languages, and global events. Leadership skills, like communication and public speaking, are taught in week two. Week three offers STEM activities, like designing a solar oven. In the final week, students explore different creative mediums. No matter what your child is interested in, you'll find fun and affordable opportunities at Camp Louisville.
Come find your roar at Camp Louisville!
22300 Mulholland Dr.
Woodland Hills
818.346.8812
camplouisville@louisvillehs.org
louisvillehs.org/camplouisville
QUALIA SCHOOL
Qualia: The School for Deeper Learning—a middle and high school dedicated to deep intellectual pursuit, out-of-the box thinking, and passionate engagement — introduces its inaugural Summer Arts Program in 2022. As we forge a path into a post-pandemic world, a deep sense of connection to ourselves and others and the ability to process what we have individually and collectively experienced will be crucial. The arts offer just such a pathway to reconnection and renewed purpose.

This summer at Qualia, local teens are invited to find and embrace their voices as creators through passion-driven programming in theater, music, and visual arts. May these young artists harness the power of deeper learning and creative
engagement to help the world write (or paint or perform) our collective next chapter. Open to teens from all schools.
4345 Las Virgenes Rd.
Calabasas
310.478.9900
qualiaschool.org
SYNERGY ACADEMICS
Synergy Academics is pleased to offer an exciting summer enrichment program with eight dynamic courses to choose from. Students can mix and match their preferred courses from the following selections: Subject Mastery, Mathematics Enrichment, Academic Preparation for Next School Year, Organization and Study Skills, Writing Skills Enhancement, Summer Reading, College Essay Workshop, and Creative Arts. Students customize a schedule that works best for them. The Synergy team is available in person at the Synergy Academics tutoring center in West Hills or via an interactive and engaging online option.

Synergy Academics helps students make the most of their summer with accessible and affordable programming. Flexible scheduling will fit with busy summer plans. Call or email the office for more information or to schedule students' programs.

6700 Fallbrook Ave., #101
West Hills
818.888.8665
synergyacademics.com
info@synergyacademics.com
---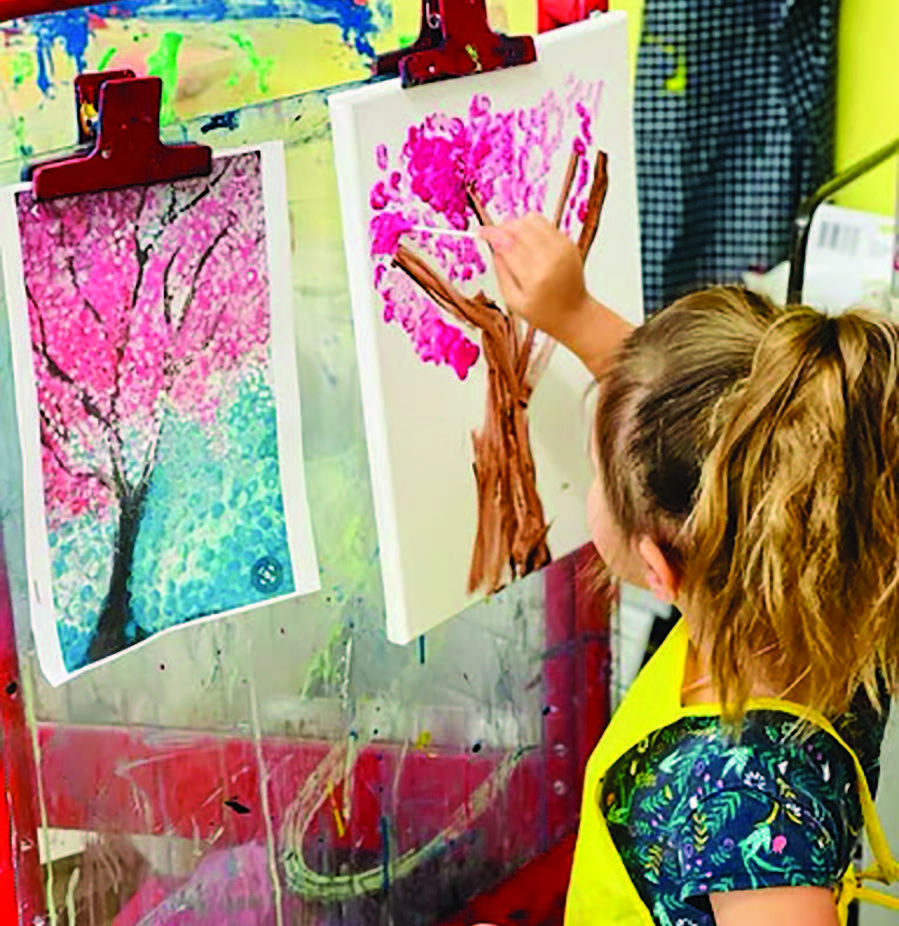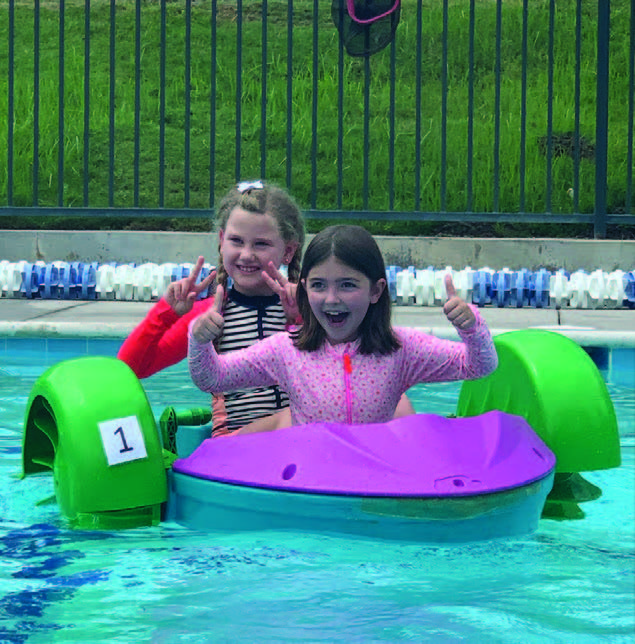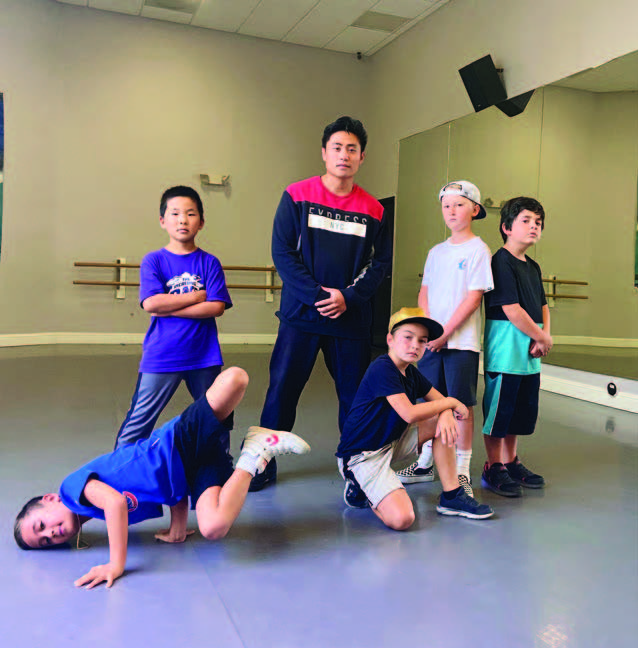 MONTESSORI OF MALIBU CANYON
All children deserve a learning environment where they can thrive—and parents deserve peace of mind about their safety. Montessori of Malibu Canyon (MoMC) delivers both. They utilize the ground-breaking work of Dr. Maria Montessori to provide a Montessori education that
helps each young learner build confidence and grow holistically. Their "mindfulness education" curriculum and activities go beyond your typical preschool services thanks to their individualization and educational philosophies.

This Calabasas-based early childhood education center offers year-round enrollment and daily full-day and half-day program options for children 2 to 6 years old. Their child-development programs include toddler and preschool services,
an elementary transition program, a full-day kindergarten, and summer camp. Schedule a tour early
to ensure space is still available.

4029 Las Virgenes Rd.
Calabasas
818.880.0555
calabasaspreschool.com
VIEWPOINT SCHOOL
Register now for an unforgettable summer amid the Santa Monica Mountains!

Viewpoint School is ready to spring into summer with extensive program options that range from adventures and arts to academics and athletics. Open to all Viewpoint and non-Viewpoint students from kindergarten through 12th grade, their summer 2022 offerings include day and specialty camps, enrichment classes, technology, performing arts, for-credit high school classes, sports, plus counselor-in-training and service-learning programs. There's something for everyone.

Their skilled team is committed to keeping campers and students healthy and safe for a summer filled with friendship and fun in the sun. Registration fills up fast, so visit summeratviewpoint.org now for
more details.

23620 Mulholland Hwy.
Calabasas
818.591.6500
viewpoint.org
CALIFORNIA DANCE THEATRE
Dance this summer at California
Dance Theatre (CDT) in Westlake Village! Camps, workshops, and intensives
will be in full bloom. After two
pandemic-restricted summers, they are thrilled to offer an array of dance opportunities for pre-school through pre-professional students.

Hooray for Hollywood is a high-energy, co-ed dance camp for children, while Budding Ballerinas explores the beauty of classical ballet. The popular Dance & Fly workshop will return, offering the excitement of aerial instruction coupled with contemporary dance and acro classes, not to mention a call out to all boys for Breaking
vs. Ballet classes.

For intermediate to advanced ballet students, CDT will host its 3rd Annual Tiler Peck Intensive as well as the Charlotte's Web Workshop that culminates with a performance at the Civic Arts Plaza. Visit their website for more information.

2282 Townsgate Rd., #4-6
Westlake Village
818.707.3267
caldancetheatre.com
---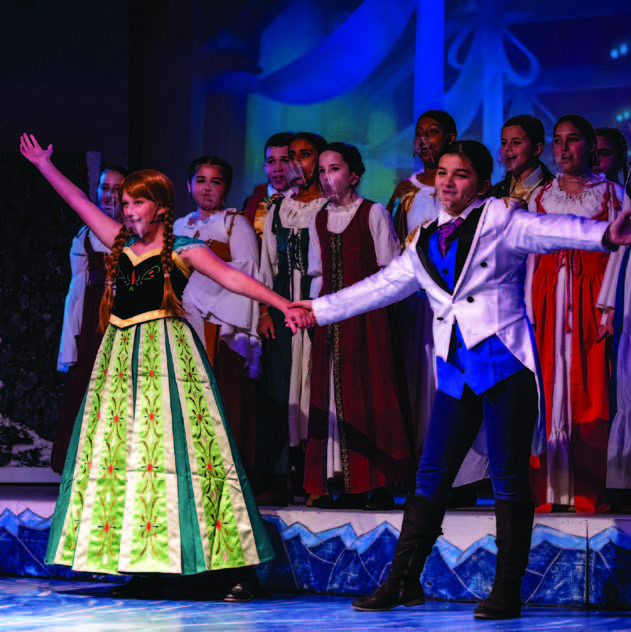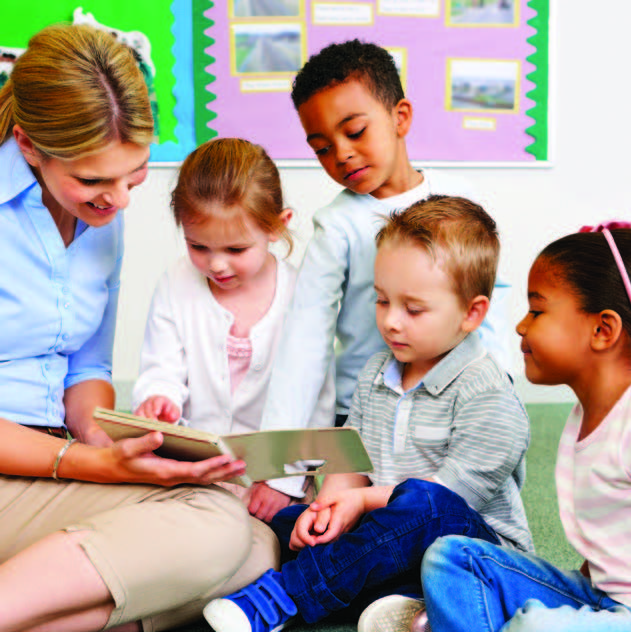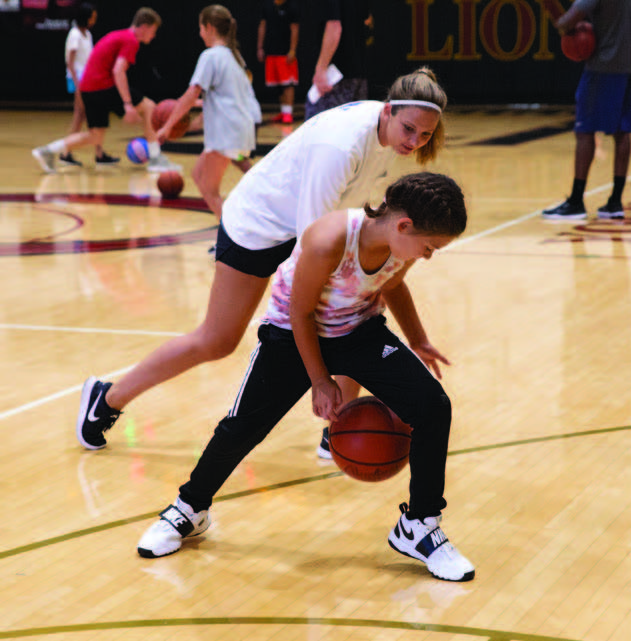 CLASS ACT COMMUNITY
THEATER AND PLAYHOUSE
Have your kids and tweens join the fun at the award-winning, premier children's theatre company in the San Fernando Valley. Class Act Community Theatre and Playhouse is a 501(c) nonprofit organization and innovative theatre program, providing students ages 4 to 15 with a creative foundation in music, theatre, and acting. Their mission is to positively impact students' and families' lives by encouraging personal growth through creative expression
and theatre.

Programs offer the fundamental
backbone to excel on a personal and professional level and cater to the needs of each individual student. The Kids Musical Theatre Program has been the core of Class Act since 1985, with summer enrollment accommodating kids in first to eighth grade. Younger kids ages 4 to 6 can also enroll for Rising Stars classes.

5345 Wilhelmina Ave.
Woodland Hills
818.835.2716
classactmusicaltheatre.com
THE BOULEVARD SCHOOL
The Boulevard School summer camp offers great summer fun for kids—with a variety of water-play activities, such as sprinklers, hoses, water tables, wading pools, and group swim in the heated pool. Their popular dance, swim, gymnastics, dance and karate lessons, and more are also offered during the summer camp. Each week, the children explore a different theme with activities such as singing, music, drama, art, crafts, puppetry, and more.

Their toddler classes are for ages 18 to 30 months. This is a great way to introduce children to the joys of learning and includes, music, crafts, and indoor and outside play.

The Boulevard School also has music festivals, spirit days, carnival days, pony rides, and other great surprises for your little ones. Toddlers and 2- and 3-year-olds can attend for half or full days, while 4- to 7-year-olds attend full days only.

23022 Victory Blvd.
Woodland Hills
818.883.0607
boulevardschool.com
OAKS CHRISTIAN SCHOOL
SPORTS CAMPS
Have fun this summer at Oaks Christian School. They have summer sports camps for boys and girls ages 6 to 13. Campers develop skills, knowledge, and interest in a variety of different sports. The camp provides expert instruction by trained
coaches in state-of-the-art facilities.

Camps emphasize skill development, teamwork, and sportsmanship in a fun, safe, and encouraging environment. They offer all the traditional sports and also introduce campers to sports they may not be so familiar with, including swimming, water polo, lacrosse, track and field, and pickleball.

Most camps are from 9:00 a.m. to 2:00 p.m. and include lunch and pool time. Please visit their website for more information and to register.

31749 La Tienda Dr.
Westlake Village
818.575.9155
oakssportscamps.com
---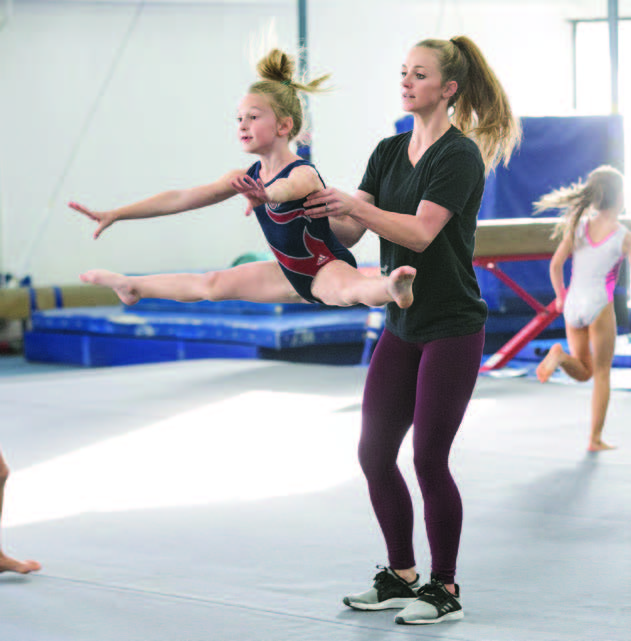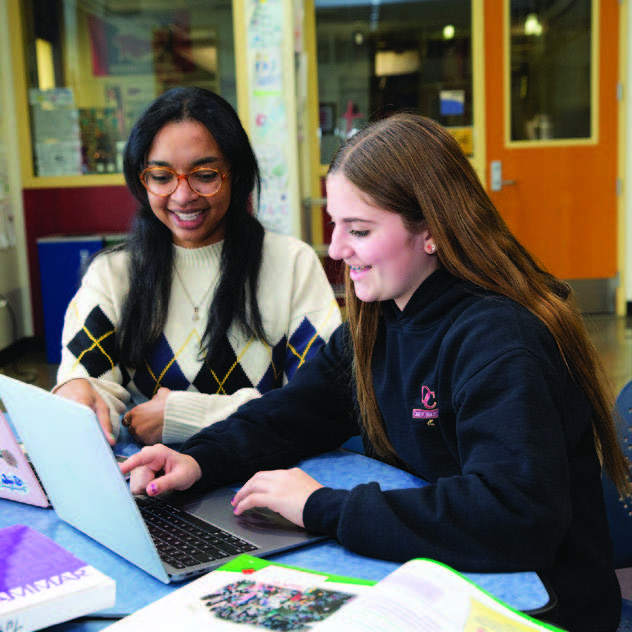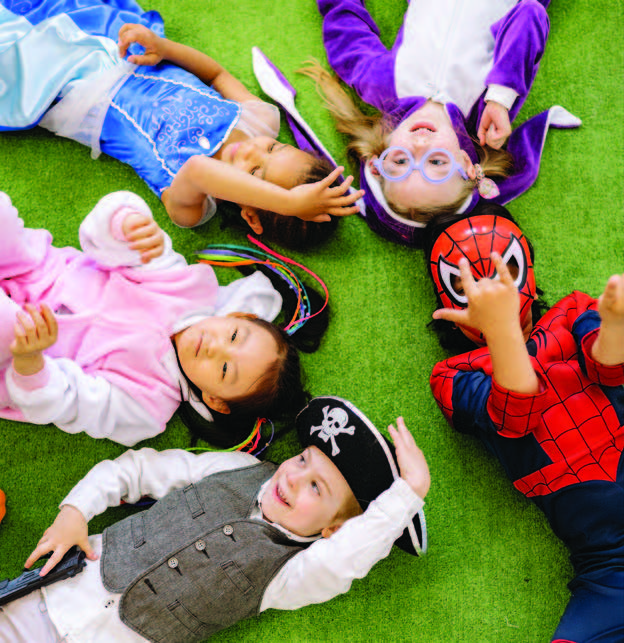 MONARCHS GYM
Monarchs is a full-service, children's gym center that inspires dynamic kids to grow their minds and bodies. Offering curriculum-based physical instruction classes for ages 15 months to adult, programs are designed to cultivate an active lifestyle through Kinder Gym, girls' and boys' gymnastics, competitive gymnastics, tumbling, cheer, trampoline, ninja, flips, and parkour classes. Monarchs also provides non-curriculum-based programs geared towards fostering learning through fun, holiday camps, summer and winter camps, weekly kinder
drop-off programs, daily open plays, themed Parents Night Out (Friday and Saturday evenings), and private and semi-private birthday parties.

Look for Monarchs Mobile Gym zipping around town to provide classes and instruction at private residences, preschools, daycare and after-school activities, weekend private parties, and partner community locations.

5331 Derry Ave., #C-H
Agoura Hills
818.889.3634

3599 Old Conejo Rd.
Newbury Park
805.375.4663
monarchsgym.com
OAKS CHRISTIAN
LEARNING CENTER
Remote or on-campus, students thrive at Oaks Christian Learning Center. The Oaks Christian Learning Center is open to all public and private school K-12 students and has a full program of offerings from one-on-one tutoring to standardized test preparation, virtually or on-site.

The program has proven successful in helping students to become more independent learners with the development of skills such as goal setting and time-management improvement. Help is available for math, English, science, social studies, history, and foreign languages. Support is also available for online students and homeschool students.

The OC Learning Center has served over 800 students in areas of academic tutoring, SAT and ACT test preparation and testing, and cognitive skills development. Call or visit their website for more information.

31255 Cedar Valley Rd.
Westlake Village
818.824.9449
oakschristian.org/
oaks-learning-center
POSH & PETITE PLAYHOUSE
Posh & Petite Playhouse was imagined by Jennifer Deeley, an L.A. mom of twins who had a vision of an encaptivating, whimsical place where children's imaginations could soar while parents and caregivers relaxed. The 4,400-square-foot venue includes a café with healthy options, a full gourmet espresso bar, a boutique with trendy children's clothes, interactive playhouses, a custom play structure, a fenced-in soft play area, an adult lounge area with clear line of sight to children, and many toys and learning activities.

Posh & Petite Playhouse encourages children to get as imaginative and creative as possible. During open play, the Imagination Explorers lead games and activities, including puppet shows, story time, bubble dance parties, and more. Open play is weekdays 10:00 a.m. to 7:00 p.m. On weekends, they plan and host custom events and birthday parties that only dreams are made of.

21921 Ventura Blvd.
Woodland Hills
818.888.8022
poshandpetiteplayhouse.com
---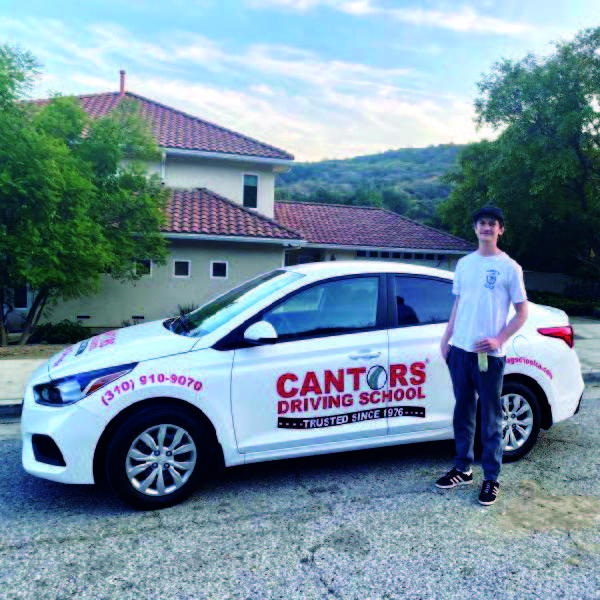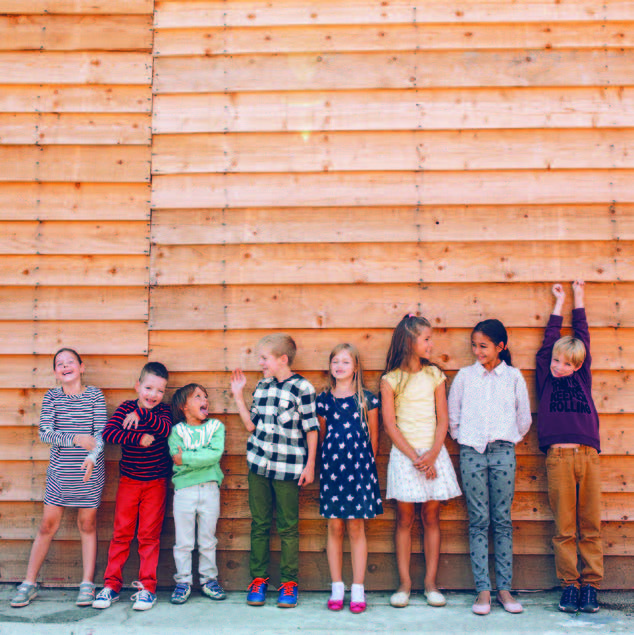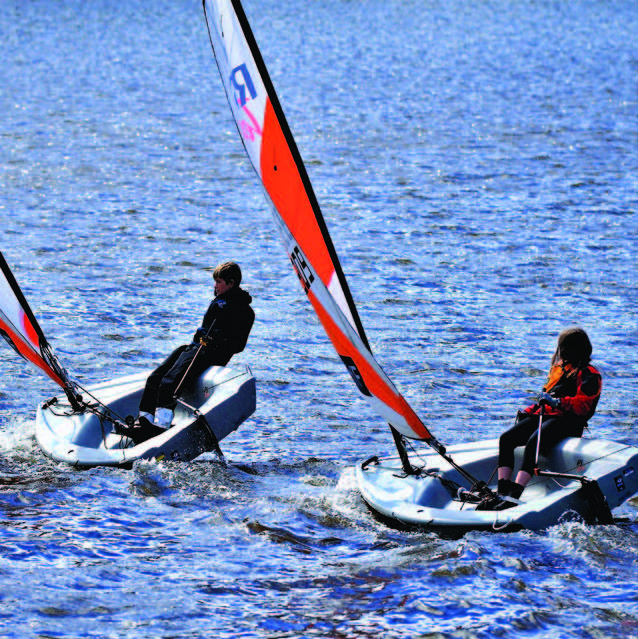 CANTOR'S DRIVING SCHOOL
Cantor's Driving School has trained more than 50,000 students since its founding in 1976. A family-owned business, they understand that becoming a new driver comes with great responsibility, where students are not just responsible for themselves but their vehicle, passengers, and the other cars and drivers on the road. They offer practical driving experiences behind the wheel of their 5-star safety-rated, dual-control cars so that student drivers gain the knowledge and know-how to deal with everyday driving situations—giving them the foundation to become safe drivers for life.

The instructors at Cantor's Driving School are committed to teaching students how to be the safest drivers possible. Cantor's Driving School
is a member of the Driving School Association of America (DSAA) and is certified by the State of California, Department of Motor Vehicles.

Serving West LA
& SW Ventura County
310.910.9070
cantorsdrivingschoolCA.com
PACIFIC PREPARATORY
Summer is the time to get caught up or get ahead. Pacific Preparatory is an accredited virtual K-12 school where students meet with teachers one-on-one for real-time instruction. The curriculum is interactive, and teachers adapt activities and homework to fit each student. With two decades of experience, Pacific Preparatory offers innovative school options for families who desire the highest-quality educational programming—whether learning from the comfort of home or while traveling.

This summer, students can register for enrichment or remediation courses, boost their executive functioning skills, or get started on an Advanced Placement (AP) course. Visit the website to learn more.

"Pacific Preparatory stands out as the most exceptional school we've ever come across…The team was incredibly responsive and a very bright light in our life." –Tessa McMilan, Pacific Preparatory parent.

pacificpreparatory.com
WESTLAKE YACHT CLUB
JUNIOR SAILING ACADEMY
This summer, the Westlake Yacht Club will, once again, conduct its Summer Junior Sailing Academy for students ages 9 to 17, headed by Staff Commodore Bob Amenta. Recognized in 2018 as the Best Junior Sailing Program on the West Coast by the Pacific Coast Yachting Association, this program is great for kids to learn to begin sailing or sharpen their skills for racing if they have prior experience.

There are eight weekly sessions starting the week of June 13th through August 13th, Monday through Friday, with a break over the July 4th holiday. Students are encouraged to register for multiple sessions beginning April 1st. Lessons include classroom instructions and supervised, hands-on lake sailing to learn boat rigging, docking, racing, and emergency preparedness while sailing on 15 single-handed RS-Tera, Lasers, and C14 double-handed racing dinghies. Students must have basic swimming skills, wear a life jacket, and weigh at least 60 pounds.

Contact Rear Commodore Robert Menar or Sailing Administrator Julie Trussell.

32119 Lindero Canyon Rd.
Westlake Village
818.889.4820
westlakeyc.org