NeuroSense Psychology
January 7, 2021

As 2020 came to an end, our group took a moment to reflect and gain perspective on the impact that the COVID pandemic has had on our families, community, and local economy. Like many extreme events that touch our community, it unveiled an amazing spectrum of human behavior—ranging from profound resilience, adaptation, and resolve to having to cope with unexpected and, at times, painful challenges and devastating outcomes.

As mental health practitioners, we remained extremely connected to our Conejo Valley families during this difficult time, adapting our practice by providing telehealth sessions and offering very safely regulated in-office visits as necessary. While we experienced a multitude of family, mental health, learning, and behavioral challenges, we also witnessed amazing positive changes with families and communities bonding together, connecting on deep levels, and spending quality time with each other. Creative ideas for socializing were generated, teachers worked tirelessly to adjust their methods in order to offer quality education (despite screen fatigue), and parents assumed additional responsibilities to help their children adapt to new ways of getting together, playing sports, and attending school.

In this unexpected social experiment, there have also been positive outcomes. Some parents may have discovered challenges their children face by virtue of being able to remain at home and observe more closely and frequently. And while we have all felt isolated to varying extents, the interesting paradox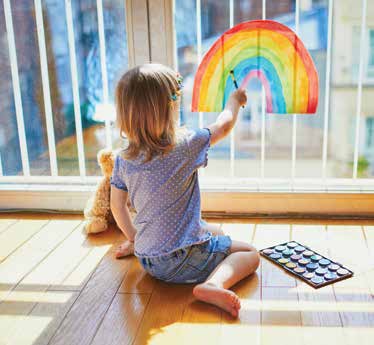 is that children and adolescents will likely be more appreciative of simple pleasures and their routine activities.

As we recover, we will undoubtedly have to closely monitor the long-term effects of this prolonged period of stress, as well as the impact of excessive screen use in our developing youth. We will certainly need to be vigilant and engage in damage control, but from our outlook, this will be a reparable and strengthening period of time that will influence the perspective of our children as life resumes to normalcy and the grit of human character prevails. Most of us will make it out of this with enhanced mental flexibility, examining our values more earnestly, appreciating our health, and certainly being more protective of the elderly and vulnerable in our society.

From NeuroSense Psychology, stay well, healthy, and hopeful. Remember, your coping will affect the coping of your children. As they will follow and learn from your model, make time for self-care and the opportunity to embrace perspective.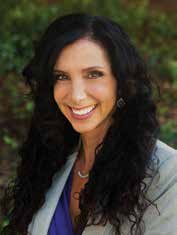 Our best at NeuroSense Psychology,
Dr. Jonine Biesman
Dr. Jonine Nazar-Biesman Psy.D, ABPdN
Board-Certified Neuropsychologist