Las Virgenes Schools Benefit from Education Foundation
September 2, 2017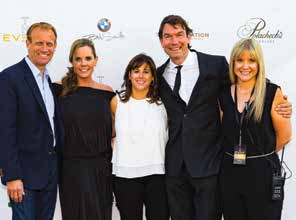 Shifting state budget priorities increase need for community support to maintain access to exceptional educational programs.
While many California schools now find themselves beneficiaries of Governor Jerry Brown's increased education funding for certain low-performing, high-need communities, many of the state's top-performing school districts, including our own Las Virgenes Unified School District (which covers the cities of Calabasas, Hidden Hills, Agoura Hills, Westlake Village, and Bell Canyon), have been disproportionately left out of recent funding increases. Because state funding is allocated by individual student attendance, those attending lower-performing schools in Los Angeles Unified, for example, can generate more than $3,000 per student each year in additional revenue for their schools, providing millions of additional dollars to support everything from class-size reduction to art and music programs.
The Foundation for Las Virgenes Schools, which just wrapped its sixth successful year as the central community fundraising organization for the school district, is working to offset the current imbalance in state funding to ensure the 11,500 students who attend the district's 16 award-winning schools continue to benefit from a commitment to offering exceptional education programs to every student.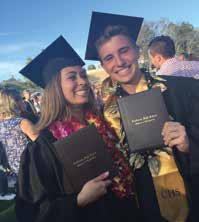 Over the past half-dozen years, The Foundation has raised nearly $1.5 million dollars in support of the school district's educational mission.
In recent years, the organization has expanded its efforts beyond its core annual events and launched a new business outreach program to engage local businesses that have benefited from being in a community with one of the nation's highest-performing school districts.
According to the district's superintendent, Dr. Dan Stepenosky, "The Foundation and its all-volunteer board have worked tirelessly to unite businesses and residents throughout our community to provide sustainable and consistent funding for our schools with phenomenal results. Given the highly unpredictable nature of state education funding from Sacramento, the funds we raise from within our local community provide a critical boost to our district. It is because of the strong support we receive from our parents and local business leaders that our incredible teachers and staff have the resources they need to offer exceptional educational opportunities for our children."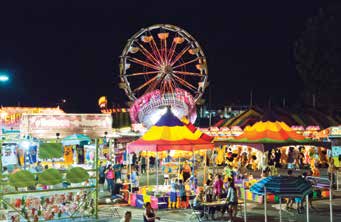 The Foundation hopes to continue to grow its business outreach program and increase its support for the community's local schools in the future.
Craig Berman, president, says that The Foundation believes that "at the core of a strong community is a strong school district. Property values, quality of life, a healthy business environment, our reputation as a place to live and raise kids all are affected by the quality of our local schools."
"We are reaching out to everyone in our community – whether they have had students in our district in the past, are current parents, are local business owners, or are just residents who benefit from the proximity to an award-winning district – and asking them to join us in supporting our incredible schools," says Berman.
Businesses looking to become more involved in supporting their local schools can find more information on The Foundation's website at TheFoundationLVS.org.
By Dallas Lawrence