Enrich 2022
September 1, 2022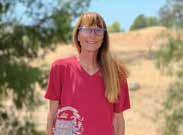 MONARCHS GYMNASTICS AND PARKOUR
5331 Derry Ave., #C-1, Agoura Hills | 818.889.3634 | monarchsgym.com

Monarchs is a children's center dedicated to inspiring kids to grow by developing their minds and bodies. Visit them in Agoura Hills or Newbury Park or catch a mobile gym around town. Monarchs offers curriculum-based, physical-instruction programs designed to cultivate your child's active lifestyle through kinder gym, recreational and competitive gymnastics, tumbling, cheer, trampoline, flips and tricks, parkour, and free running—all for children ages 18 months and up. Camp is also offered year-round—through summer, winter, spring, and holidays. Monarchs has private birthday parties, "Parents' Night Out," and daily Open Play. MonarX Parkour, a specially designed indoor parkour complex for budding traceurs ages 6+, provides curriculum-based and freestyle options. Monarchs Mobile brings the gym to you. Monarchs is open seven days a week to meet the needs of busy families. Congratulations to Coach Connie for 27 years of service. Connie started in September 1995, coaching second and third generations and specializing in preschool gymnastics. She still enjoys teaching kids 18 months to 6 years old.
---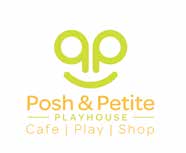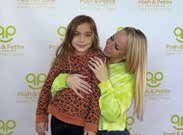 POSH AND PETITE PLAYHOUSE
21921 Ventura Blvd., Woodland Hills | 818.888.8022 | poshandpetiteplayhouse.com

Posh & Petite Playhouse was imagined by Jennifer Deeley, a Los Angeles mom of twins with a vision of an encaptivating, whimsical place where children's imaginations can soar while parents and caregivers relax. The 4,400-square-foot venue includes a café with healthy options, a full gourmet espresso bar, a boutique with trendy children's clothes, interactive playhouses, a custom play structure, a fenced-in soft play area, an adult lounge area with a clear line of sight to the children, and many toys and learning activities. Posh & Petite Playhouse encourages children to get as imaginative and creative as possible. During open play, the Imagination Explorer team leads games and activities, including puppet shows, story time, bubble dance parties, and more. Open play hours are Tuesday through Friday from 10:00 a.m. to 7:00 p.m. If you're planning a special event or birthday party, Posh & Petite will help take the stress out of planning, seamlessly bringing custom theme and event designs to life.
---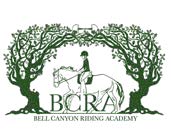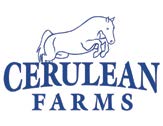 BELL CANYON EQUESTRIAN CENTER
29 Baymare Rd., Bell Canyon | 818.346.9879 | bellcanyonequestriancenter.com

Nestled in the rolling Simi Hills, the Bell Canyon Equestrian Center not only offers first-class horse care and boarding but houses two outstanding training options: the Bell Canyon Riding Academy and Cerulean Farms. The Bell Canyon Riding Academy offers two programs designed to create riders out of even the most hesitant students. Designed for ages 4 through 6, the Sapling program serves as a gentle introduction to the fundamentals of riding and horse care. The Academy program is a tailored experience for riders ages 7 and up who want to build longterm riding skills, enter show jumping, or have an equestrian career. Founded by award-winning trainers Lisa Winn and Jessica Rabbiner, Cerulean Farms is a Hunter, Jumper, and Equitation show barn that offers board and training as well as lessons on school horses. Cerulean trains riders—from Short Stirrup to Advanced Equitation to those who just want to improve their skills—and specializes in matching riders with suitable horses.
---