Education Goes Above and Beyond the Classroom at Oaks Christian School
January 2, 2018
Education Goes Above and Beyond the Classroom at Oaks Christian School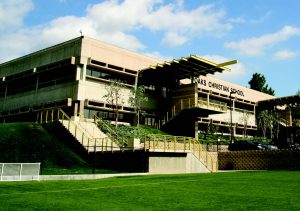 Education is ideally meant to inform and enhance mind, body, and soul. Clearly, the faculty at Oaks Christian School in Westlake Village achieves all this and more as they strive to promote academic excellence, artistic expression, and athletic distinction within the context of Christian values and leadership development.
Following their vision to create a Christian school in the Conejo Valley, David Price and Dallas Price-Van Breda founded Oaks Christian School in 2000 to serve grades 5 through 12. The middle school and high school have been housed in separate buildings since 2009 to allow for additional growth. Their students' achievements are continually top-notch, and 99% of the school's graduates receive college admission to such prestigious institutions as Boston College, Cornell, Dartmouth, NYU, Northwestern, Notre Dame, University of Pennsylvania, Princeton, Stanford, U.S. Air Force Academy, and others.
The recent Class of 2017 also earned $6.5 million in college scholarships and aid. Even more impressive is that they performed over 15,000 hours of community service across nine different countries and the state of California. Students partnered with such esteemed organizations as the American Cancer Society, James Storehouse Foundation, and Children of the Nations. Plus, each year, more than 200 students teach English, visit orphanages, build houses, and share the gospel around the world in such diverse countries as China, Costa Rica, Guatemala, Haiti, India, Uganda, and more.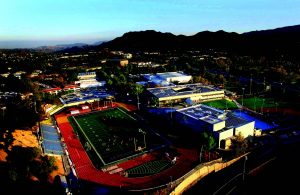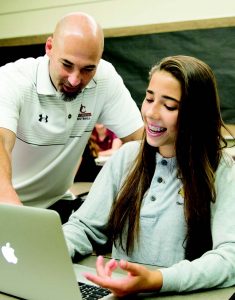 Learning clearly extends far beyond the classroom for many Oaks Christian students. There are presently 22 sports and 48 school teams. Together, they have earned 148 league titles, 44 CIF titles, and nine California state titles. Fifty recent graduates will be participating in collegiate sports, and another 50 will be majoring in science, technology, engineering, or math (STEM). The arts are also encouraged at Oaks Christian, and many students pursue artistic careers after graduation.
Parents and students often express gratitude for their Oaks Christian education. One parent, Renee Aguilar, notes, "Both of our daughters have attended Oaks Christian since the sixth grade. Initially, we were drawn to the school because of their academic reputation as well as the strong sports programs offered.
We lived quite a distance away from the school and wondered if the commute would be feasible. It was worth every minute of those drives! Both of our daughters have flourished here. They have grown tremendously in their academics, sports, and most importantly, their faith. My oldest has now graduated and is starting her first year of college. I am very confident that she is well prepared and will be successful moving forward. I am so thankful for the foundation that Oaks Christian helped create."
The school also offers robotics and computer coding classes, entrepreneurship and engineering programs, and recently added state-of-the art Mac labs and Makerspace classrooms. Those seeking a quality, Christian-based education in the Conejo Valley should learn more about Oaks Christian School.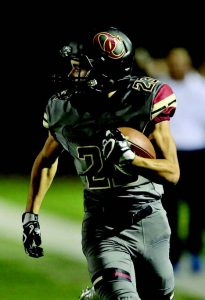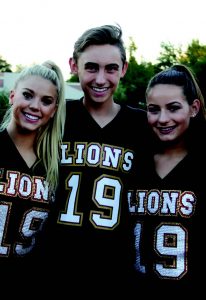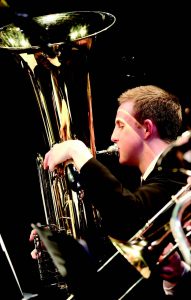 By Lori Berezin