Educate
September 7, 2023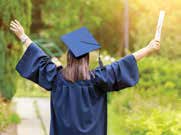 LAS VIRGENES UNIFIED SCHOOL DISTRICT
4111 Las Virgenes Rd., Calabasas | 818.880.4000 | lvusd.org/enrollment
Las Virgenes Unified School District (LVUSD) is ranked among the nation's top districts and encompasses 15 schools spanning preschool through high school and serving the cities/areas of Agoura Hills, Calabasas, Hidden Hills, Bell Canyon, and Westlake Village. LVUSD is a destination district, with superior academics, award-winning music and art programs, and championship athletics. They offer a myriad of innovative programs, including AP Capstone, Arts and Media Academy, International Baccalaureate, independent study, Early College Academy, GATE, dual-language immersion, and a Waldorf-inspired school. LVUSD students are accepted into the most prestigious colleges and universities. Their mission is to provide the highest-quality education in a personalized environment, ensuring that all programs are dedicated to enhancing student success. LVUSD's accolades include California Distinguished Schools, U.S. News Best High Schools, U.S. Blue Ribbons, California Gold and Green Ribbons, and AP Honor Roll District of Distinction. Get to know more about LVUSD by visiting their website today.
---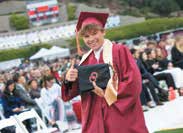 OAKS CHRISTIAN SCHOOL
31749 La Tienda Dr., Westlake Village | 818.575.9900 | oakschristian.org
Oaks Christian School is a nondenominational, co-ed, college-preparatory, day and boarding school serving grades 4 through 12, with the fourth grade being the newest grade level added this fall. The high school was founded in 2000. The school is committed to the promotion of academic excellence, artistic expression, and athletic distinction within the context of Christian values and leadership development. The school has three unique institutes—arts and innovation, engineering, and global leadership—which allow individualized learning pathways for students interested in those disciplines. An impressive 100 percent of graduates receive college admission, often to highly selective, top-tier schools. Teams have earned 183 league titles, 53 CIF titles, and nine California state titles. The middle school has won several league titles and boasts student participation rates as high as 92 percent. The visual and performing arts departments stage numerous performances and exhibits, many which garner prestigious awards. Residential boarding is open to 40 international and domestic students. The hall has state-of-the-art dorms, computer and study lounges, and high-tech security. Additionally, the 13,000-square-foot IDEA Lab (Innovation, Design, Engineering, and Aeronautics) features engineering, robotics, 3D printers, physics, electrical engineering, computer science, and flex classrooms.
---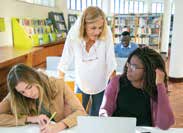 OAK PARK UNIFIED SCHOOL DISTRICT
5801 Conifer St., Oak Park | 818.735.3200 | oakparkusd.org


Oak Park Unified School District (OPUSD), nestled between Agoura Hills, Westlake Village, and Thousand Oaks in southern Ventura County, is a highly recognized TK–12 district. Awarded as a California Gold Ribbon and national Blue and Green Ribbon school district, OPUSD's vision is to be a public education leader that inspires an inclusive learning community through innovation and excellence in academics, arts, athletics, and activities, focusing on the holistic development of each student. Their motto, "Educating compassionate and creative global citizens," reflects this vision. OPUSD also provides robust academic and mental health support with full-time counselors at all schools and Wellness Centers at secondary schools. The caring environment is underscored by nutritious food, modern facilities, dedicated staff, and the extensive counseling programs.
---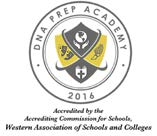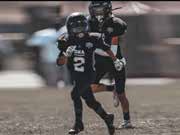 DNA PREP ACADEMY
21523 Rinaldi St., Chatsworth | 818.465.8033 | dnaprepacademy.com
DNA Prep Academy was founded in 2016 as a private, independent, all-gender day school for the development of student athletes and artists in first through eighth grades. In 2021, DNA Prep Academy opened their new campus in Chatsworth, where students can be inspired in an environment that is interwoven with breathtaking views and unique open space. The school also expanded its curriculum by including an added focus on providing students with the necessary tools to become champions of life. The school prides itself on being a diverse and inclusive campus committed to educational excellence and providing the tools that empower students to become tomorrow's leaders. DNA Prep Academy's defining philosophy that drives its decisions and actions is "DEVELOP." This philosophy means that each day the school strives to develop students and staff to become better than yesterday, encouraging them to become the best versions of themselves–whether that means academically, athletically, artistically, or simply as humans.
---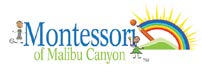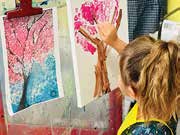 MONTESSORI OF MALIBU CANYON IN WEST CALABASAS
4029 Las Virgenes Rd., Calabasas | 818.880.0555 | calabasaspreschool.com

Your children deserve a learning environment where they can thrive—and parents deserve peace of mind about their safety. Montessori of Malibu Canyon (MoMC) delivers both. They utilize the ground-breaking work of Dr. Maria Montessori to provide a Montessori education that helps each young learner build confidence and grow holistically. Their "mindfulness education" curriculum and activities go beyond your typical preschool services thanks to their individualization and educational philosophies. This Calabasas-based early childhood education center offers year-round enrollment with daily full-day and half-day program options for children 2 to 6 years old. Their child development programs include toddler and preschool services, an elementary transition program, and full-day kindergarten. MoMC believes that learning should be fun and that education should be engaging. All teachers are well-trained individuals, with a BA or higher in early childhood development as well as Montessori certifications. Schedule a tour to visit their beautiful campus today.
---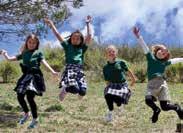 ST. PATRICK'S EPISCOPAL DAY SCHOOL
1 Church Rd., Thousand Oaks | 805.497.1416 | stpatricksdayschool.org
St. Patrick's Episcopal Day School is a private, independent elementary school committed to the education of each student's mind, body, spirit, and heart. Their mission is to inspire and equip children to courageously transform the world. Since 1963, St. Patrick's has established a legacy of exceptional teachers partnering with diverse parents to educate and develop the whole child based on four foundational principles: academics, stimulating critical thinking in a collaborative environment; creativity, growing students' confidence through individual expression in a loving community; service leadership, fostering a commitment to social responsibility and global citizenship; and a spiritual foundation, guiding each child to develop a moral character based on Episcopal traditions. They welcome families of all faiths and traditions since there is something to be valued and respected living in a community that proclaims the unique worth and beauty of all humans. St. Patrick's Episcopal Day School is accredited by CAIS, WASC, and the Episcopal Diocese of Los Angeles and is the only elementary school in Conejo Valley that is CAIS accredited.
---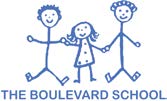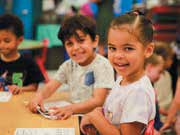 THE BOULEVARD SCHOOL
23022 Victory Blvd., Woodland Hills | 818.883.0607 | boulevardschool.com
Discover true partnership through all aspects of your child's development with a curriculum and community that nurtures growth so that you and your child are empowered to thrive in school and life. For 50 years, The Boulevard School has specialized in early childhood education. Their program is so effective that second and even third-generation families enroll their children at The Boulevard School in Woodland Hills. Why? Because everyone at The Boulevard School works hard to create an environment that nurtures academic preparedness, creative expression, and the curiosity of a lifelong learner. The Boulevard School is an extension of home—a thriving community where families can tap into a well of wisdom. The campus features an outdoor heated pool; large, age-appropriate, park-like playgrounds; and a camera security system. Enrolling now are toddlers through kindergarten, Parent & Me classes, and AM/PM extended care. To learn more, visit boulevardschool.com or call 818.883.0607 to schedule a tour.
---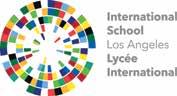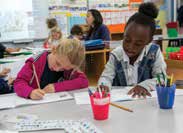 INTERNATIONAL SCHOOL OF LOS ANGELES
BURBANK, LOS FELIZ, PASADENA, WEST VALLEY
818.994.2961 | internationalschool.la

The International School of Los Angeles is an independent, international school that offers a French immersion track from preschool through 12th grade and a separate international high school track preparing students for the International Baccalaureate® Diploma Programme in grades 11 and 12. The School's West Valley location, serving preschool through 5th grade, provides an ideal and attractive setting for children to flourish in a safe, caring, and nurturing community. The campus is an offshoot of the school's original San Fernando Valley home and is equipped with the latest educational technologies. Since 1978, the International School of Los Angeles has been instilling the love of learning in all its students through small classes and low student-to-teacher ratios. With over 65 nationalities and 40 spoken languages represented at the school, students study and live in a diverse global community every day.
---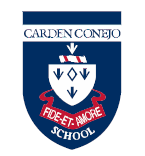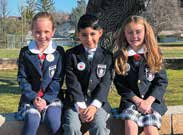 CARDEN CONEJO SCHOOL
975 Evenstar Ave., Westlake Village | 805.497.7005 | cardenconejo.com
What makes Carden Conejo School so special? It could be the elementary and primary school curriculum that provides rigor and depth. Maybe it is Carden's caring specialist teachers and small class sizes in kindergarten through fifth grade that lead to exceptional learning experiences. The Carden method in language arts ensures strong foundational skills in reading and writing. But that's not all. Instruction in science, Singapore Math, engineering, computer science, French, the visual and performing arts, and daily sports classes sets Carden apart. Carden's emphasis on manners, morals, and public speaking further contributes to Carden's uniqueness. In Carden's primary school—preschool, pre-kindergarten, and junior kindergarten—students learn and grow in a warm, nurturing environment. Carden strikes a healthy balance between work and play. Student skills and knowledge grow through teacher-directed lessons and lots of time for creative and physical play. For over 50 years, Carden Conejo has fostered a warm school community, committed to shaping not just great students but good people ready to positively impact the world.
---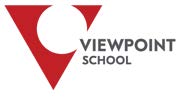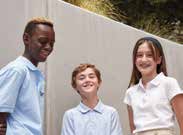 VIEWPOINT SCHOOL
23620 Mulholland Hwy., Calabasas | 818.591.6500 | viewpoint.org

Viewpoint School is committed to creating exceptional readiness for extraordinary futures by cultivating the critical skill set, courageous mindset, and resilient identity of each individual student. Beyond its legacy of academic distinction and college preparedness, their commitment is to yield world-ready graduates who are ready to excel, lead, thrive, and serve. The school's 40-acre, scenic campus provides young people in grades TK-12 with an ideal setting to grow and learn, where each student is known, respected, and included. Explore the school's programs and you will find endless ways for students to engage in new and favorite activities and subjects with a breadth of offerings to challenge children and develop their talents and interests. Learn about the community and you will find a foundation with core values of love, honor, excellence, imagination, and optimism. Visit viewpoint.org to discover a school where "tradition connects us and innovation propels us."
---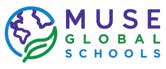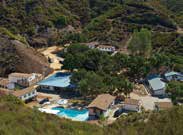 MUSE GLOBAL SCHOOL CALABASAS
1666 Las Virgenes Canyon Rd., Calabasas | 818.880.5437 |
museglobalschoolca.com
MUSE Global School is an innovative, holistic, private school offering in-person education for pre-school through 12th grade. As a beacon of sustainability nestled on 23 acres in the Santa Monica Mountains, MUSE offers an inspirational, outdoor campus. MUSE specializes in teaching the whole child by going beyond academics—connecting with students by teaching communication, self-efficacy, and sustainability through passion-based learning. It is an internationally recognized, award-winning school that focuses on eco-literacy. Students eat plant-based food and take specialist courses that range from seed-to-table skills, performing arts, visual arts, world languages, creative writing, and more. Middle and high school students can participate in service-learning trips to Guatemala and embark on international and domestic travel throughout the year. Virtual learning is also available for K through 12th grade. Students receive a premier education with real connections and a diverse peer group of students across the globe.
---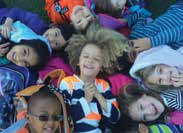 WOODLAND HILLS PRIVATE SCHOOL
Toddler & Preschool | 22322 Collins St., Woodland Hills | 818.712.9966 | WHPSchool.com
Preschool & Elementary | 22555 Oxnard St., Woodland Hills | 818.348.6563
Woodland Hills Private School (WHPS) offers an individualized program that fosters each child's unique talents and interests within a tight-knit, family-oriented community. Located on two unique campuses that blend state-of-the-art and natural environments, WHPS has an exclusive science and nature center with 75+ animals and its own Animal & Nature Studies program. WHPS is a developmental program that identifies children's individual learning profiles and places equal emphasis on advanced academics and social-emotional learning (SEL). ELEMENTARY (TK – fifth grade): Students receive small-group and individual instruction in core subjects and take part in a project-based, STEAM-enriched curriculum that includes robotics, fine arts, and outdoor education. Children are supported by a team of educators—with low student-to-teacher ratios, enrichment specialists, and division leads. PRESCHOOL & TODDLER PROGRAM (18 months – Early TK): Teachers design rich, thematic studies around children's interests using a child-centered and teacher-facilitated approach, allowing for children to grow and discover through deep, meaningful learning experiences in a loving environment.
---