Home Is Where the Throne Is
May 3, 2021
The old expression, "home is where the heart is," still stands, but now, you can add to it "home is where the tech is." Since most everything we have in our homes has some kind of tech attached to it, here are some options—yes, even our toilets are high-tech these days.
The most popular home tech now includes security cameras. My advice is to only use cameras that face away from your home; due to hacking issues, you don't want anyone to see the inside of your home. The Ring doorbell works extremely well. I have one on my home. It alerts you to anyone that comes within a preset distance to your home and records a video that identifies who is at your door, which is good because…
Porch pirates are the latest threat to home delivery. For instance, there are thieves who often follow a delivery truck to your home, only to steal the package once it hits your porch. With the video camera attached, you can identify who stole your package and turn that video over to law enforcement. There are a growing number of security camera companies, such as Wyze, Simcam, and RemoBell. They run between $99 and $250 each.
Itching for some temp control tech? Manage all of the heating and cooling in your home with devices like the Ecobee Smart Thermostat with voice control. These systems run around $250, whereas the Nest Thermostat runs at about half the cost but doesn't learn your temperature preference.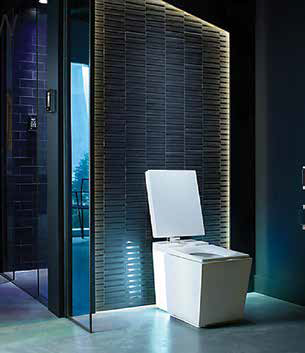 Depending on how lazy you actually are, you might want to consider a robot vacuum. You have a number of choices, like the iRobot Braava Jet m6. It has a long battery life and will cover 1000 square feet in a session. It is both a mop and a sweeper and will map out your home so you can send it to the room of your choosing. This one runs about $400.
The Ecovacs Deebot Ozmo is more expensive but adds a "Visual
Butler" feature that allows you to view live video of your home. It's also voice activated, working with Amazon Alexa and Google Assistant, running around $700.
If you don't mind vacuuming the old fashion way, take a look at the Dyson V15 Detect, which actually counts and measures the size of dust particles. You can analyze the particles using the LCD screen; learn science while you work for around $700.
And no, I didn't forget the high-tech toilets! Depending on your needs and budget, they can run from around $700 to as much as $10,000. But doesn't everyone need a Kohler Numi at $9,750? After all, it includes Bluetooth music, motion-activated hands-free opening/closing, a bidet with a self-cleaning wand and air dryer, ambient lighting, a touch screen that includes six user settings, and an emergency flush that supports 100 flushes when your power goes out. Sure, you can't send your kid to college after buying this toilet, but let them get a job to pay for their education while you sit on the throne.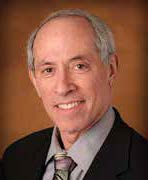 See you on the radio.

Marc Cohen